Announcement from the Chairman of Keystone Trust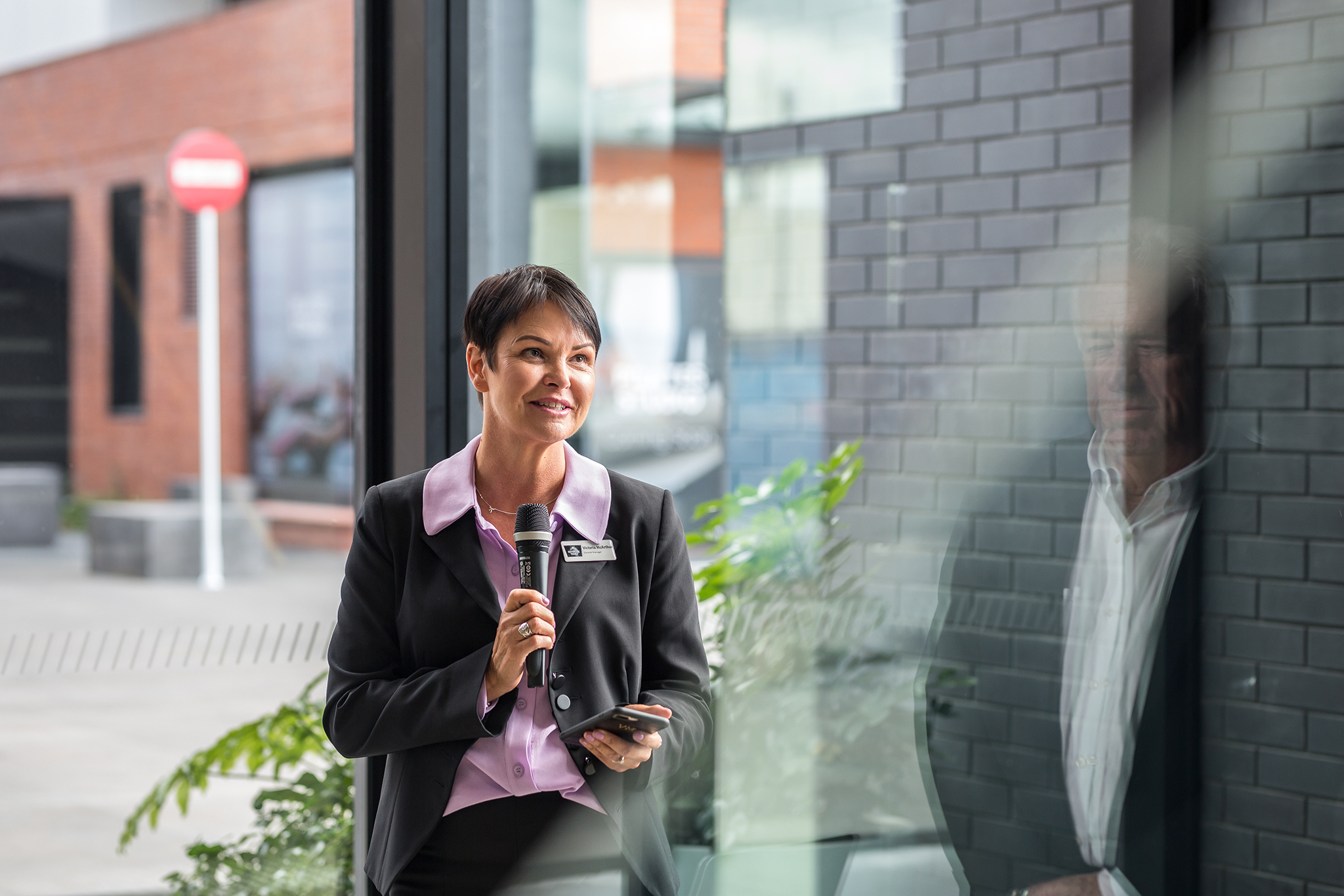 Dear Sponsors, Supporters, and Friends of Keystone,
I wanted to write a personal note to you advising that our General Manager, Victoria McArthur has taken up a new role to establish and operate MATES in Construction in New Zealand.
Victoria has an opportunity to pursue her passion for mental wellness while remaining engaged in our industry. MATES in Construction NZ (MIC) is a newly established organisation, dedicated to improving the mental health of workers across many industries. Work will start this year, implementing MIC on five construction pilot sites in Auckland as an initial pilot.
MATES gain is our loss, Victoria has made a huge contribution to the success and health of Keystone during her 5 ½ years, growing our study award recipients from five students in 2013 to eleven at our last intake. Total Students active in Keystone has similarly grown from sixteen to thirty-nine in the same period.
In hand with this, our sponsor family, the lifeblood of the organisation, has grown from fifteen to thirty-eight organisations, fuelling not only our ability to provide the scholarships, but most importantly provide the platform for our holistic program. Keystone is light years from a traditional "few thousand bucks and see you later" Scholarship offering.
Victoria has been pivotal in not only the measurable achievements above, but in a greatly enhanced programme of engagement with the students, whether it be the newly-introduced wellness workshops, the mentoring programme or the much-anticipated speed networking and Quiz nights, our students are engaged and supported to be all that they can be, ready to positively contribute to the industry and the trust going forward.
Victoria has indicated her last day with us will be the rugby lunch on Friday 16th August. The board has commenced a recruitment process and will ensure that there is a seamless transition.
I'm sure you will all join me in congratulating Victoria on this new and exciting direction she is taking.
Kind regards


Greg Pritchard
Chairman