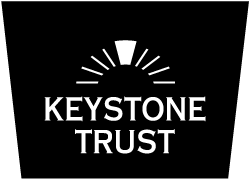 Keystone Trust helps young people who've been held back by inequality get the education they deserve and move into a successful property or construction career.
Since 1994, we've granted over 200 scholarships and awarded around $2 million in scholarship funding.
If a student doesn't have much money, family support or industry connections, it can be difficult – if not impossible – to get a tertiary education and carve a successful career.
But with the right support, these talented young people have the means to thrive and lead our industry into the future.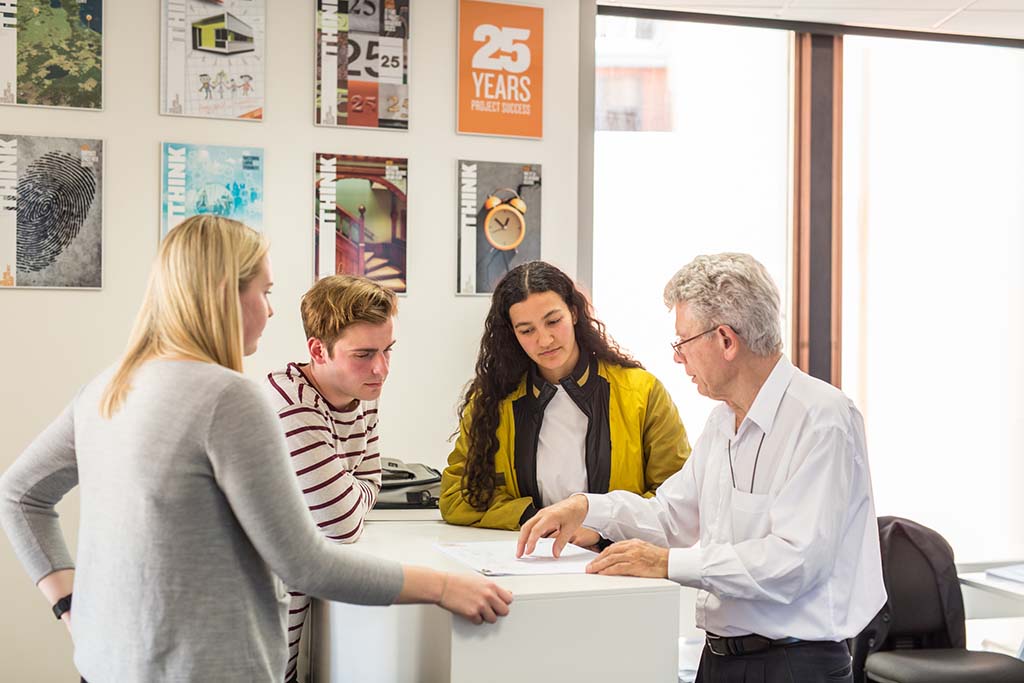 "Graeme loved supporting young people along their life and career journeys. Keystone Trust has continued his work and I know he would be so proud to see the impact we've made.
I feel very fortunate to have followed the progress of many students over the years and watched them move into leadership roles. After nearly 30 years, I still enjoy being involved in the trust and continuing to meet such deserving and positive young people."
Binty Bringans – Founding Trustee
Keystone Trust was built on the legacy of Graeme Bringans, a Wellington-based property developer. Graeme firmly believed in the importance of a good education, something he himself didn't have the chance to benefit from.
Graeme, the son of two Salvation Army officers, grew up in Timaru. He left school at 15 years old and began working as a carpark attendant. By his late 40s, he had listed two property development companies on the New Zealand Stock Exchange.
Like many others in the property and construction industry, Graeme had to learn from the school of hard knocks and work his way up without any formal education nor a network of industry contacts.
Graeme believed that with the right education and support, talented young people from all backgrounds could set themselves up for success.
He was always a strong advocate for students hoping to enter the property and construction industry – particularly those whose paths were being blocked by financial challenges or difficult circumstances.
Graeme's dream was to establish a trust dedicated to helping young people find their way into the industry. Unfortunately, he died suddenly in February 1994 at the age of 48, having never achieved this goal.
In his honour, Graeme's widow Binty and a group of his close friends and colleagues formed a charitable trust in October 1994: the Graeme Bringans Property Education Trust. All the founding trustees, including Binty, are still involved in some capacity with the trust today – nearly 30 years on from its inception.
In 2003, the trust was renamed the Keystone New Zealand Property Education Trust (known as Keystone Trust).
Our goal is to support students who are facing financial or life challenges. We help them take up tertiary studies in the property and construction sector, complete their studies successfully and step into leadership roles.
The scholarships we provide aren't just about the money. Just as importantly, we help our students access broader support like mentoring, networking opportunities, site visits and paid work experience.
We're dedicated to getting our students through their studies and we want them to feel like they're part of a big, warm, supportive family. Many of our students don't have this kind of support at home, so having someone to back them and offer advice makes a huge difference.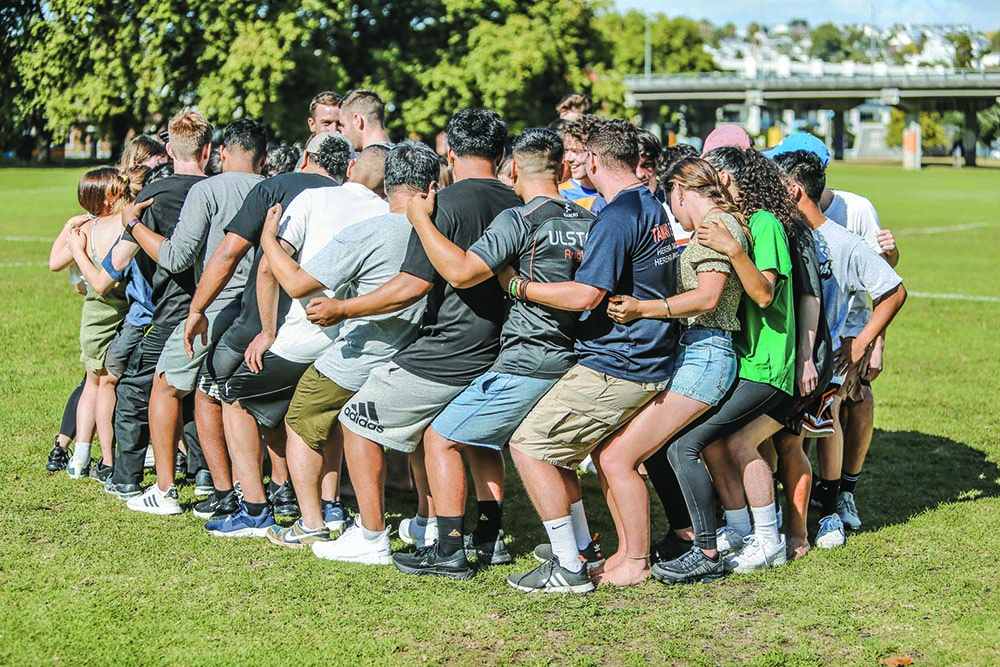 "My mum was supporting us on a single income and university study was going to be difficult to afford.
Keystone Trust has been everything I've needed as a young professional. I'm more equipped to contribute to the industry because of the time and money they have invested in me. I've been given the chance to lead and help those on a similar path to me too.
An opportunity I was grateful to recently receive through Keystone was an introduction
to the team at DCF Management. In the short time I've been there, I've been able to see and learn things about project management that will help me become a better architect. Opportunities like that don't come around that often and the investment Keystone makes into young people's futures is amazing."
Samuel Roberts – 2020 Scholarship Recipient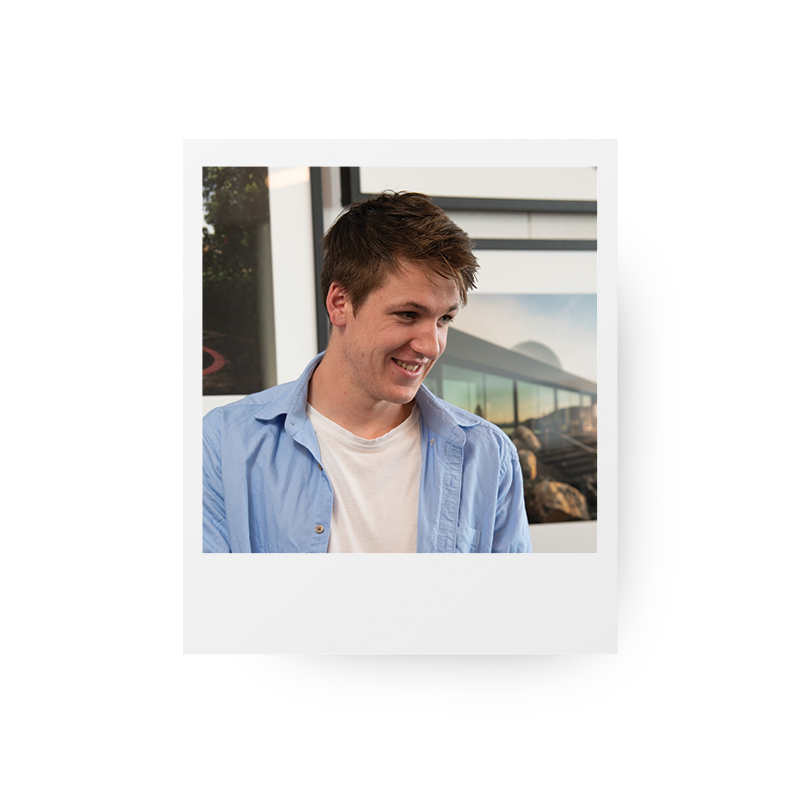 Keystone Trust is governed by a board of trustees from within the industry. The board is supported by the Keystone Trust office team, who are responsible for the trust's day-to-day running and management.
George Crawford
Chairman
George is the Deputy CEO of Precinct Properties – the largest owner and developer of premium inner-city business properties in Auckland and Wellington. George has worked in the property industry since 2005.
He is passionate about the industry's role in building our cities for the future, as well as the meaningful career opportunities it provides.
George joined the Keystone Trust board in 2021.
"I'm strongly committed to providing greater equity of opportunity in property careers. It's fantastic seeing the impact that Keystone Trust is having in terms of enabling young people to reach their potential."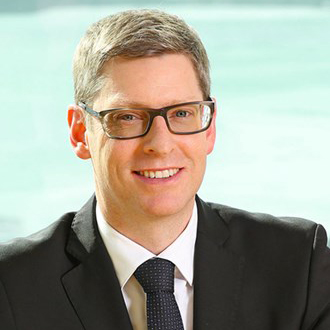 Andrew Petersen
Deputy Chairman
Andrew is the Chairman of Bell Gully and leads the firm's real estate and property team. 
He's played a significant role in projects such as the redevelopment of Auckland's Britomart precinct and the development of Fonterra's head office in Viaduct Harbour.
Andrew joined the Keystone Trust board in 2011.
"Keystone Trust is a fantastic initiative and a very rewarding organisation to be involved in. It's such a pleasure to see the transition each student makes, from their first interview, through their tertiary education and into a role within the property industry."
Mike Bayley
Trustee
Mike is the Managing Director of Bayleys Real Estate, New Zealand's largest private full-service property company. Bayleys employs over 2,000 people across its 91 offices and facilitates property transactions totalling more than $11 billion each year.
Mike has over 25 years' experience in the property industry, both within New Zealand and overseas. 
He joined the Keystone Trust board in 2002.
"It's one thing to learn through life experience, but having the opportunity to get a tertiary education, gain practical experience while at uni and walk away with a network of contacts is an absolute game changer."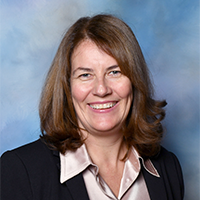 Kerin Russell-Smith
Trustee
Kerin is the Director of The Russell Group, which owns five companies across the construction sector and employs more than 1,300 people.
She has 30 years' experience in the finance, property and construction industries and has been around construction all her life.
Kerin joined the Keystone Trust board in 2018.
"There are many young people out there who don't have the means or belief in themselves to realise their potential, but the opportunities that Keystone Trust provide go a long way to helping them shine. These young people have the ability to go far with the right support."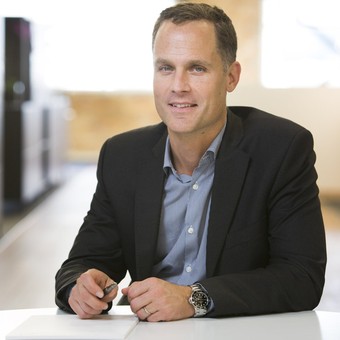 Jeremy Hay
Trustee
Jeremy is the Managing Director of RCP, New Zealand's leading independent project management company.
He's been involved in New Zealand's property industry for more than 20 years, delivering some of New Zealand's most iconic buildings during this time.
Jeremy joined the Keystone Trust board in 2016.
"I'm very proud to be involved with Keystone Trust and to play a part in the development of our future property industry leaders. I look forward to watching our students grow and become responsible for this country's ever-changing skyline."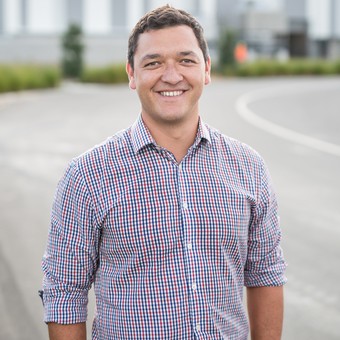 Tamati Parker
Trustee & Alumni
Tamati is the Founder and Director of C3 Construction, a construction business with a passion for people, challenge and doing the right thing.
Tamati received a Keystone Trust scholarship in 2004. Since then, he's carved out a solid career in the construction industry, all the while maintaining a focus on giving back to the trust at every possible opportunity.
Tamati joined the Keystone Trust board in 2020.
"Keystone Trust made it possible for me to achieve my goals and the people I've met through the Keystone Trust whānau are now some of my best mates. It's very inspiring to see how the organisation has grown and now, it's my turn to give back."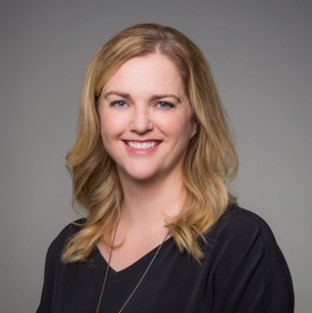 Simone Sharp
Trustee & Alumni
Simone is Principal, NZ Health sector at Rubix, focussed on delivering projects that benefit our communities.
Simone received the inaugural Bayleys Key Partner Scholarship in 2006 which was pivotal in her career transition from pharmacist to property professional. She has been chair of the Alumni committee for the past five years and a dedicated supporter of the Trust.
Simone joined the Keystone Trust Board in 2023.
"The connections that are made through Keystone are lifelong, both for recipients and sponsors alike. It is a truly unique organisation and I'm excited to continue my Keystone journey as a member of the Board."
Amanda Stanes
General Manager
Amanda joined the Keystone Trust team as General Manager in 2020, bringing more than 30 years' experience in fundraising and relationship management to the role.
Before starting at Keystone Trust, Amanda was the Director of Advancement at Auckland Grammar School, where she raised $6 million for the school's new library and technology space. Amanda has held roles at the University of Auckland's Business School and Auckland War Memorial Museum.  
She is energetic, enthusiastic and strategic, with a big-picture vision and an eye for numbers.
"I was fortunate to have a family who supported me to attend university, but many young people wouldn't have this same opportunity without Keystone Trust. It's so rewarding to hear our alumni say that receiving a Keystone Trust scholarship was a pivotal moment in their life, one that changed it for the better."
Louella Mancer
Marketing & Events Manager
Louella joined the Keystone Trust team in 2017.
Before starting at Keystone Trust, she completed a Bachelor of Arts (majoring in Event Management) at AUT. She then landed a role at a high-end event management firm, where she coordinated corporate events and weddings.
Louella brings the perfect mix of creativity and organisational skills to the team. She works hard to create a supportive, family-like culture that lifts students up and helps them succeed.
"I feel very proud to be involved in helping students who come from difficult backgrounds create an exciting, fulfilling property or construction career. I really enjoy staying in touch with alumni and seeing their careers flourish."
Felicity Rosenberg
Student & Office Administrator
Felicity joined the Keystone Trust team in 2020.
Before this, she worked in administration and fundraising roles at St Cuthbert's College and Auckland Grammar School. Through these roles, she developed exceptional organisation and communication skills and a deep understanding of donor and sponsor management.
Felicity enjoys working with young people and having the opportunity to support them through their education and career development.
"Watching our students lift themselves over their many obstacles and go on to succeed is very humbling. I love seeing them gain confidence and go out into the world knowing they can achieve their goals – no matter what the odds – with hard work and perseverance."
As a charitable trust, our funding comes from the generosity of our sponsors and individual donors, plus our well-managed investments.
Three of our incredible sponsors – Bayleys, Bell Gully and Stride Property – have stood alongside us since the trust was first established nearly 30 years ago and many others have supported us for at least a decade.
Our sponsors are passionate about investing in the next generation of leaders. They've seen what the trust can do for young people and wholeheartedly believe in the good it's doing for the entire industry.

KEYSTONE SCHOOL LEAVER
SCHOLARSHIP PARTNERS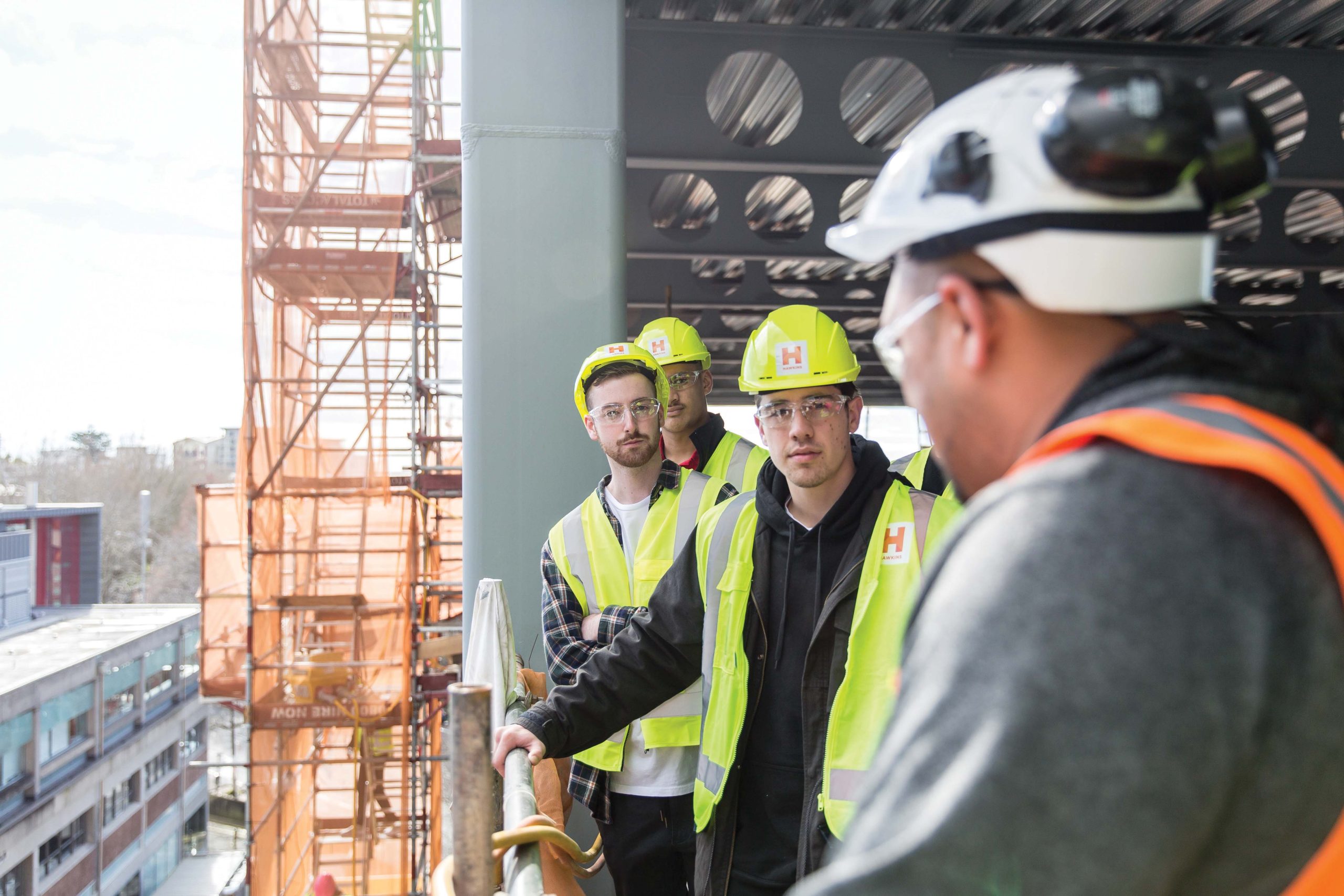 With your support, we can help more students lift themselves out of challenging situations into a successful property or construction career.
If you're interested in a partnership that helps talented young people get a foot in the door, gives back to the property industry and cultivates a positive culture within your organisation, a Keystone Trust sponsorship might be right for you.