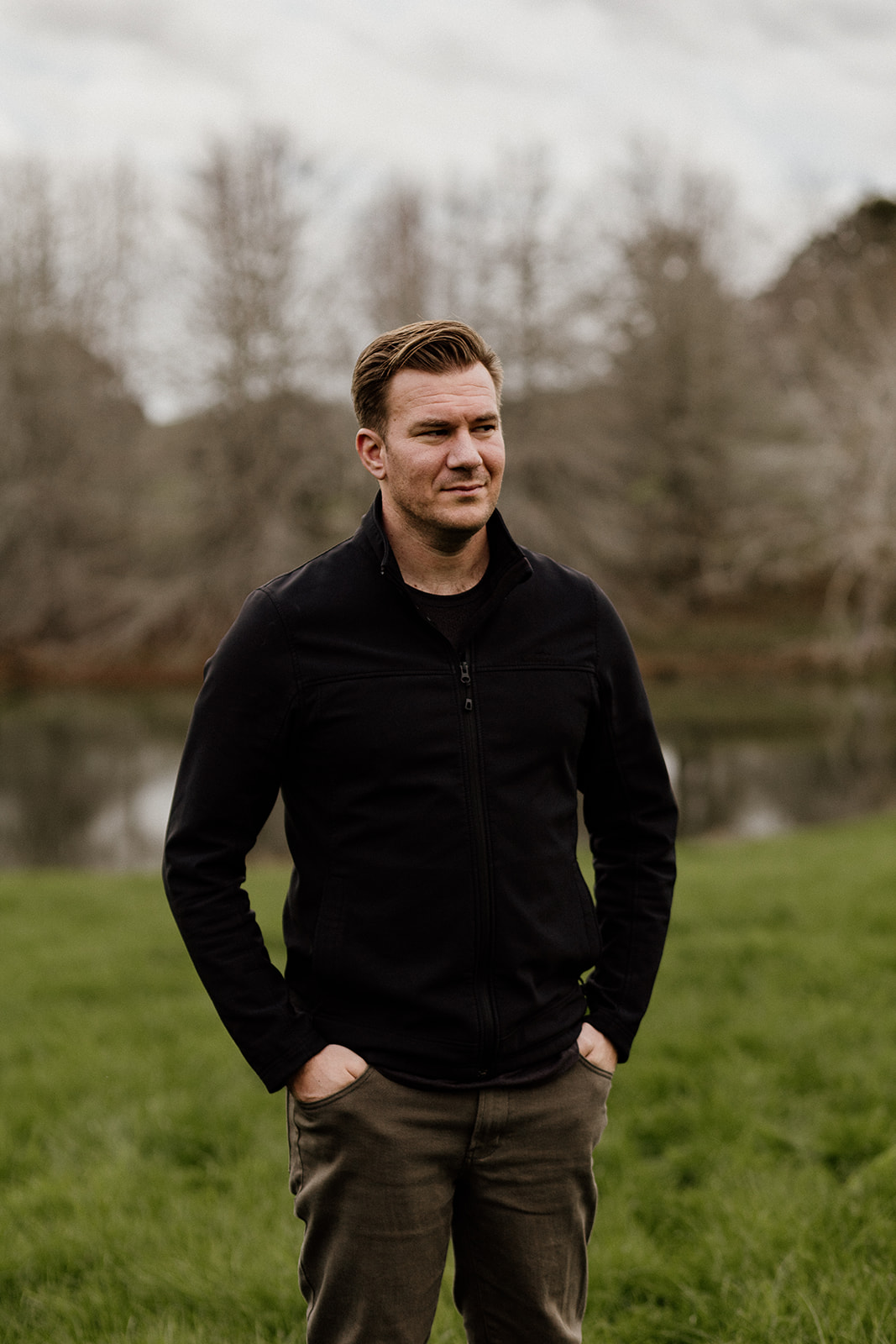 From a rural background on the family farm in Ruawai, Northland, Dane Hart was a bursary recipient at Kings College, Auckland, before applying for, and receiving, a Keystone Trust Study Award in 2006.
Today, Dane is living in Christchurch working as the Chief Executive for Engineers Without Borders NZ (EWBNZ). EWBNZ's vision is for a world where "everyone has access to the engineering leadership and capability required to lead a life of opportunity and be free from poverty in all its forms". The organisation places a significant focus on education and upskilling people.
Dane deferred his Study Award for one year while he taught English, Maths and Science in Vanuatu.  Upon his return he studied engineering, at the University of Canterbury, initially specialising in civil engineering but upon discovering a love of water resource management in 2008, he changed his course of study to natural resources.
For Dane, the Trust enabled him to follow his passion to make the world a better place.
"The funding from the Trust certainly made it easier to balance those tensions between keeping on top of studies and being able to feed myself, especially as my tutors said I would find having a year out would make a return to study more difficult," Dane when asked about the impact the Keystone Study Award had on him.
"The tutors weren't too wrong – I had to work hard to catch up, but I loved what I was studying, and the Trust extended my scholarship for an additional year so I could really put my head down and get through the course. Trying to fit in a part time job with the study commitments was just not possible in that last year. They supported my change in direction and encouraged me every step of the way."
Once Dane finished his formal study he went back North and worked as an engineer with a horticultural company in the Bay of Islands. When he was in this role, he was asked to make production more efficient, and he started from the position of this as a hard engineering problem.  However, what he found was that the solution was a people one.
"The biggest gains came from getting all of the quality control staff on the same page. Simply taking the time to make sure everyone was working together as one team delivered far superior results to any of my tinkering with the machinery."
This 'light bulb moment' has influenced much of what Dane does and how he approaches his work.  Dane realises that often it is not a systems problem but one of poor communication, lack of agreed expectations and standards of delivery. "These days, I focus far more on organisational culture than I do with procedures and processes"
Dane spent some time in the UK, only to return to Christchurch after the earthquakes in 2011 to help with the rebuild. At the same time, he continued volunteering in various roles with EWBNZ until 2018, when he took the leap to working for them full time.  He works very closely with a range of partners, with joint projects largely focusing on the Pacific region.
"Success for EWBNZ is that we no longer need to exist" explained Dane. "Working in the field, building relationships, and understanding the organisations we support is key to how we operate. Having strong relationships is so important to creating the outcomes we are collectively seeking to achieve."
For further information about Engineers Without Borders NZ:  https://www.ewb.org.nz/
Dane was part of the 2006 Keystone Trust cohort which also included:
Danelle Jones, CEO, Tribe Leadership Retreats, organisational change and development expert, Glenorchy,
George Djknavorian, Senior Infrastructure Project Manager, Australia Post, Melbourne
Jason Miles, Senior Associate – Project Management, Beca, Melbourne
Jethro Giles, JG Landcare Services and property developer, Hamilton
Raukura Turei, Architect, Studio RT, Auckland
Simon Dumergue, Senior Project Manager, Pragmatix, Auckland
Simone Sharp (nee Brown), Team Leader, Technical Director – Project Management, AECOM, Auckland