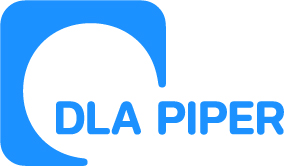 We are absolutely thrilled to announce DLA Piper as the principal sponsor of the 2019 Keystone Rugby Lunch – Trans Tasman Tussle!
DLA Piper were drawn to the vision and values of Keystone Trust and our purpose to help school students from challenging circumstances undertake property-related tertiary study. Opening doors these young people are able to enter the property and construction industry, and to have the careers of their dreams. "This is a massive helping hand from Keystone Trust, and it accords firmly with DLA Piper's own values," says Justin March, DLA Piper's head of real estate in New Zealand.
DLA Piper is the only business law firm in New Zealand with a global presence. It practices in more than 40 countries across the Americas, Asia Pacific, Europe and the Middle East. In each of those places it is deeply committed to communities, with substantial pro bono work. In particular, DLA Piper encourages young people into the sorts of legal careers that will improve their societies. It does this formally, with a Corporate Social Responsibility programme to effect social change. Here in New Zealand, DLA Piper is looking to introduce its Head Start programme in 2019, to mentor and financially assist young students from disadvantaged backgrounds into law.
"When values align, there can be powerful results," says Justin March. "DLA Piper's decision to sponsor the Keystone Trust Rugby Lunch comes from the same desire within both organisations – to provide pathways to achievement, and to help build a great society in Aotearoa."
We would like to welcome DLA Piper as our Principal Sponsor this year as we all work together to contribute to positive outcomes for our future generation of property leaders.
It is a significant sponsorship, providing a substantial boost to an important event on Keystone's calendar. It is the next generation of property leaders that will help shape New Zealand's infrastructural future. Among them will be fine young people that Keystone and DLA Piper are proud to open doors for.
The 2019 Keystone Trust Rugby Lunch is sold out! If you have a table and have some questions please email louella@keystonetrust.org.nz