In 2013, Asha Rhodes received a Westfield Key Partner Scholarship. Recently returned from the UK, the Keystone team caught up with her.  We loved hearing about her journey, so we asked her some questions to share with the Keystone whānau..
1. Tell us a little about yourself?
Originally from New Plymouth, I grew up enjoying the beautiful coastline and exploring Taranaki Maunga.  I love the outdoors, have been lucky enough to have travelled around the world, and I really enjoy playing team sports.
2. What did you study and why?
After finishing high school, I started a Bachelor of Health Science and Bachelor of Law conjoint at the University of Auckland.  At the time I thought they both led to conventionally "good careers", and I would be able to choose which to pursue.
I wasn't overly drawn to either and I remember talking about this with my grandad.  He said that it would be difficult to succeed at something I wasn't passionate about, and that knowledge is never lost.  Can't say I use much BIOSCI101, but law was a great foundation for what came next.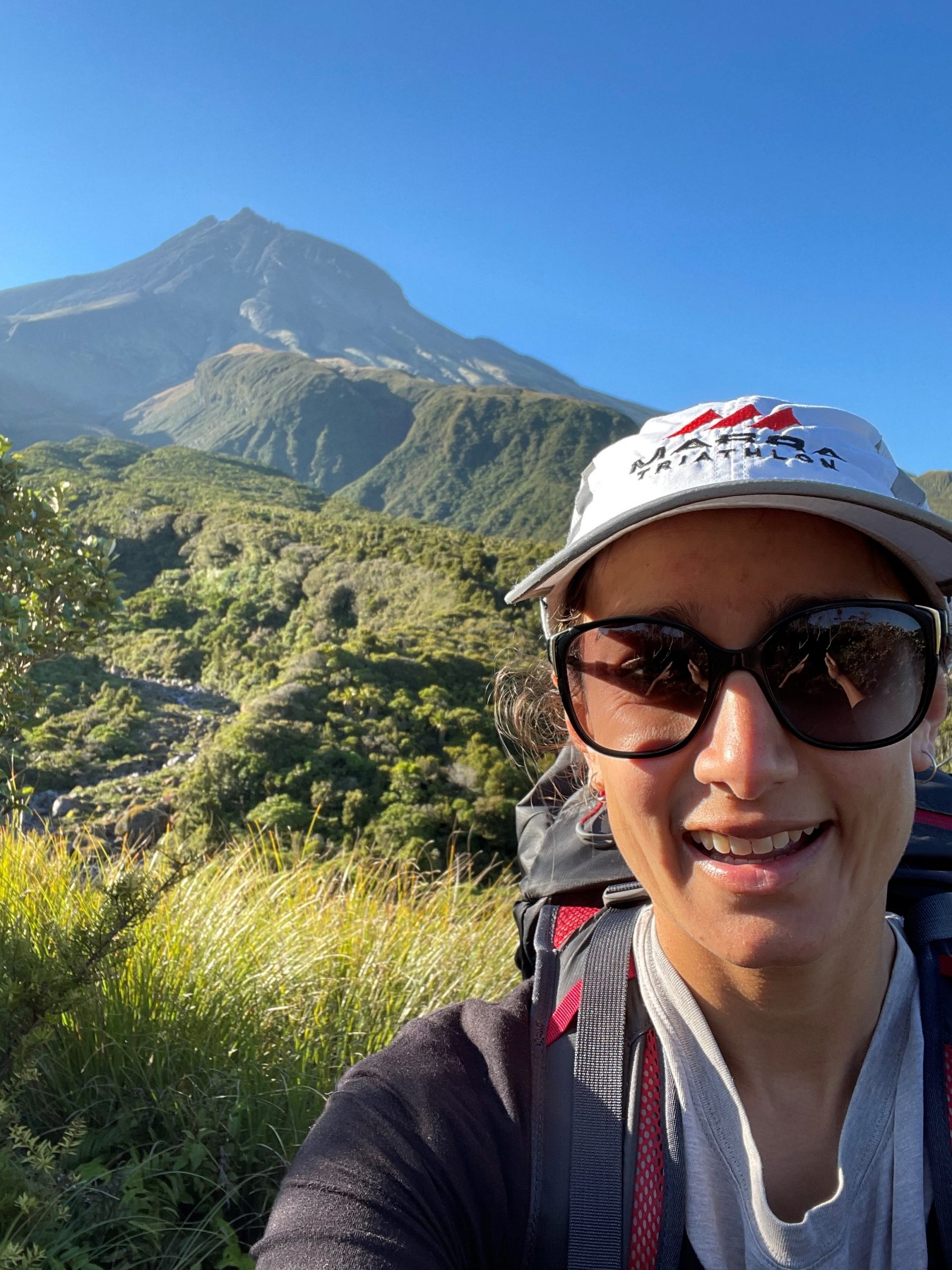 I didn't know about the Bachelor of Property when I left high school and was a little unsure about where it would lead so hedged my bets with another conjoint and switched to a Bachelor of Property and Bachelor of Commerce.
In my first property course, after learning how use my HP10BII calculator to generate NPV and IRR, I was hooked and have never looked back.
3. What did being a Keystone scholarship recipient mean to you?
Being awarded the Keystone scholarship was reinforcement that I was on the right track. There was the monetary element which was incredibly useful as university is expensive, but also, being a recipient was recognition that the hard work I put into my studies was leading somewhere.  It was a signal that others in the industry felt I had potential and that the Trust had my back. The scholarship motivated me to continue to strive for excellence as I didn't want to let them down.
Being a recipient also opened a lot of doors, there was an existing network that became available, and it was a talking point in job interviews and subsequent scholarship applications – giving clout to my CV.
I am very grateful to be part of the alumni group and I am looking forward to giving back to the Trust however I can.
4. Tell us about your current role? I see you have just joined TOBA Projects in Newmarket.  What are you doing there?
I recently joined TOBA Projects as a Senior Project Manager and am currently working on residential development projects with the aspiration to expand the buildings division of the business.
5. What attracted you to them?
Aside from the team T-Shirts and Friday bootcamps; their values. TOBA are a company of project managers who value individuality and provide a fully flexible, inclusive workplace. After working on a very large project in central London, it is refreshing to be part of an agile, tightknit team who place their full trust in each other.
Because it is a relatively new company, there is also an opportunity to be involved in the early stages of business development and I am looking forward to being a part of the future of TOBA Projects.
6. What role did you hold in the UK before you left?
I was a Development Manager for a private developer: Argent. I was on the team delivering the 67-acre Kings Cross regeneration project. I was specifically on KGX1 – a new workplace for Google and at the time, Google's first ground up project outside of Silicon Valley.
7. We found this amazing article about you, how do you think having a RICS qualification is of use in NZ? 
I am a qualified member of RICS, and was awarded membership by successfully completing an Assessment of Professional Competence (APC).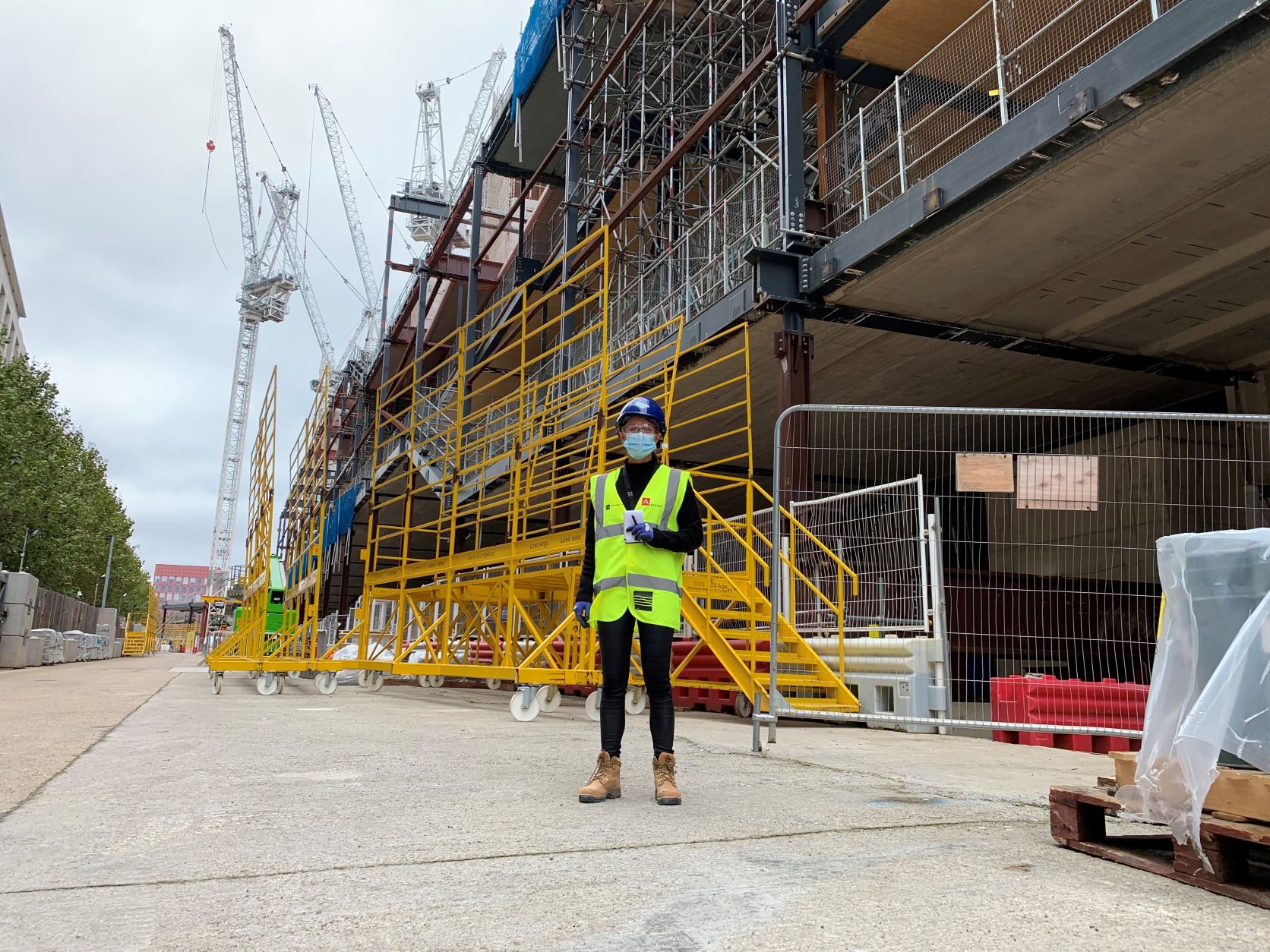 The qualification is transferrable and recognised as a global standard of competence.  At times, like others I'm sure, I have felt imposter syndrome or second guessed my own abilities.  This is a common theme for many in this industry, especially women. So, as well as the theoretical learnings, the qualification forced me to self-reflect, enhance my strengths and work on my weaknesses.  I am definitely a more well-rounded project manager (and person) for it.  It has given me more confidence in my day-to-day decision making and that is incredibly important regardless of geographic location.
8. Would you advise other Keystone alumni who can, to do it?
Absolutely! Passing my APC was one of the proudest moments of my career.  However, before you commit make sure you are prepared to do the mahi and have support.  The syllabus is hard, sure, but I found returning to study really challenging mentally. I could not have succeeded without the team of colleagues, friends and whānau pushing me forward when, at times, I was ready to throw in the towel.
Speaking of which, if anyone reading is thinking of, or is currently pursuing MRICS or PMP status, please do reach out, I welcome anyone who wants to have a chat or run through some Q&A.
9. How did you find working in the UK and what brought you back to NZ?
It was the time of my life.  I was only there for four years but met some awesome people and was lucky enough to be exposed to a world class project.  It really was an opportunity of a lifetime, and I would highly recommend spending time working or studying overseas to push you out of your comfort zone.
I was brought back to New Zealand mainly because of the pandemic. The prolonged lockdowns significantly altered my quality of life and with the new MIQ system I was worried that if anything happened to my family, I may not be able to get home.  I made the decision to move at the end of 2020 and am very glad that I did. Albeit I am currently in lockdown again which does seem a little ironic.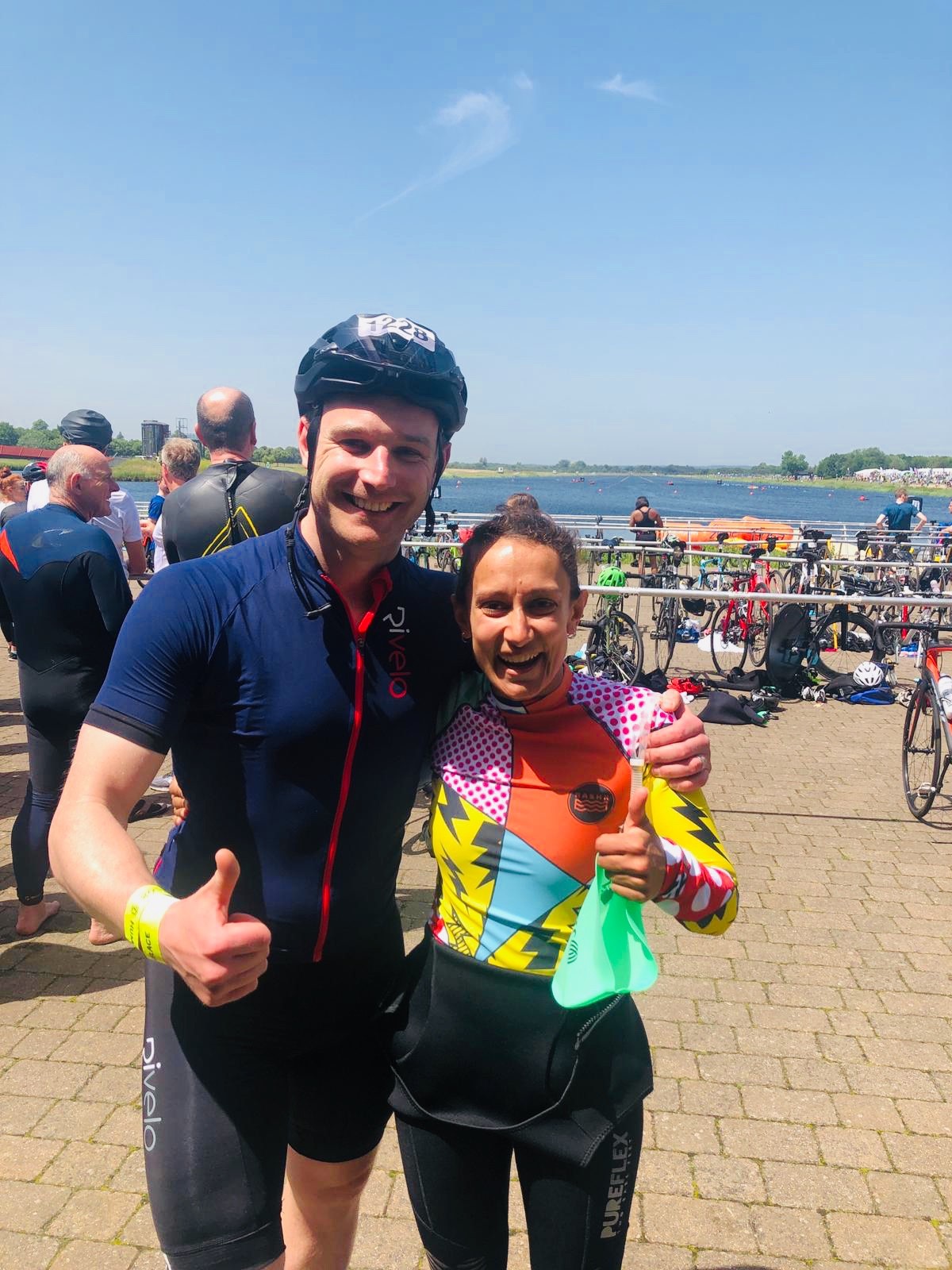 10. How has being a Covid-19 returnee been?
Every day I am grateful.  It was nerve wracking being overseas last year, not knowing whether to stay or to return home.  It was exhausting.  I miss my Europe-based friends, but I am grateful to have had a successful overseas experience and fortunate to have been able to get home, when I did, on my terms.
11. Have there been any "sliding door" moments when you think "I could be doing something or be somewhere else"? 
I think everyone has "what if" moments, but for the most part I have been able to recognise if I'm happy or not, and if not, alter course.  I have been blessed with an extensive support network who sound-board any major decisions and keep me in check, which means I tend not to dwell on where other roads could have led.
I regularly exercise my power of choice and make decisions that are best for me at the time.  I specifically choose my path to align with what I want to achieve or avoid, so wholeheartedly know this is where I want to be.
12. What are your favourite things about the property & construction industry?
A few favourites:
He tangata, he tangata, he tangata.  The people. The companies, colleagues, and clients I have worked with have made "working" genuinely enjoyable.  There are some really fun, intelligent people in the industry, so to be able to work together to brainstorm ideas, solve complex problems and deliver cool projects, is awesome.
The projects:  I like that every project is tangible and finite, there is always a goal to be achieved and it is very demonstratable when it is complete.  Overcoming challenges and then walking through the final product with a happy client is really rewarding.
The bigger picture:  The industry creates spaces that shape society.  Spaces for people to live, to work and to thrive.  Places that can inspire or transform your mood through thoughtful design or provoke comment and discussion.  I appreciate that what I do helps projects materialise which directly influences how people live their lives.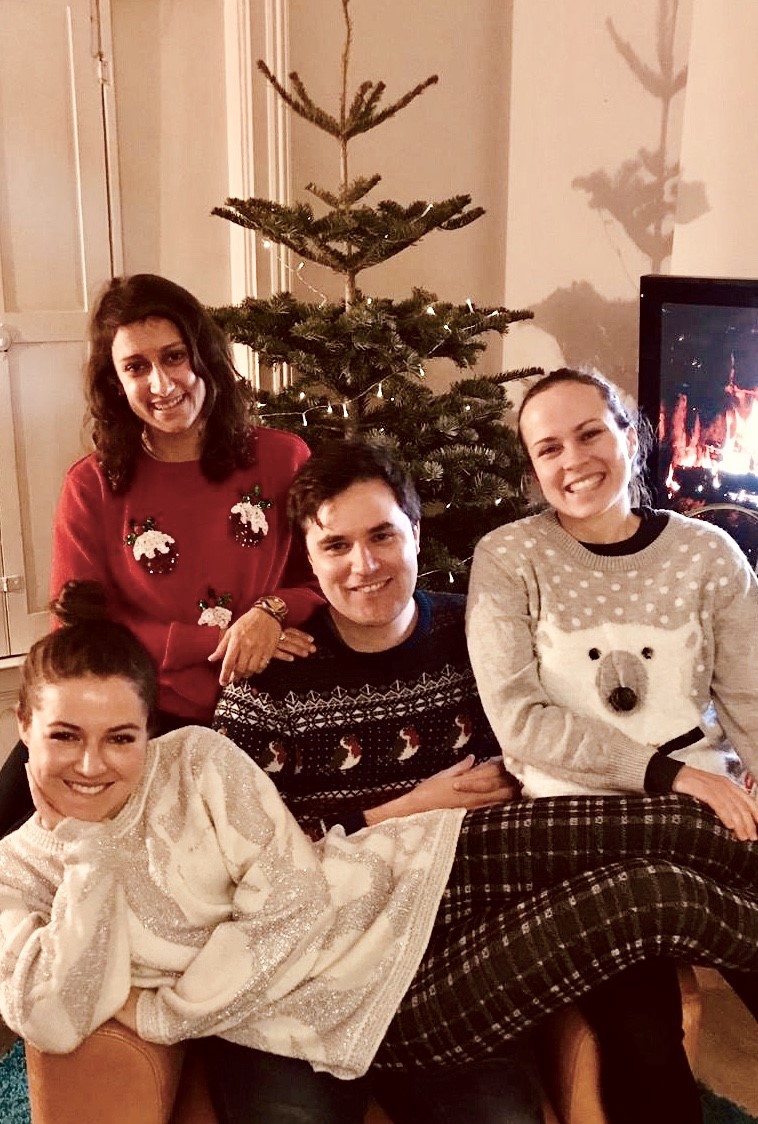 13. Looking back over your time as a student and your working career, what would you say to a student looking at studying in the property and construction industry?
In my very first Property 101 class, lecturer James Young said something that has resonated with me; everyone needs property.
I think about this all the time. People need to live and work somewhere. They need to understand rental agreements, sale and purchase agreements, property rights etc.  Everything we do involves property at some level. Now, you don't need an economics degree to know that where there is need, there is opportunity.  So, I would say, seize the opportunity.
If you are motivated by achieving goals, like tangible progress and want to make money doing something we all need, study property.  Even if you don't end up being a valuer or a developer or even if the market crashes – the skills you will learn will be useful in your life because… everyone needs property.
(Trust me, I have an economics degree 😊).
14. Words of inspiration?
You always have the power to choose, use it.