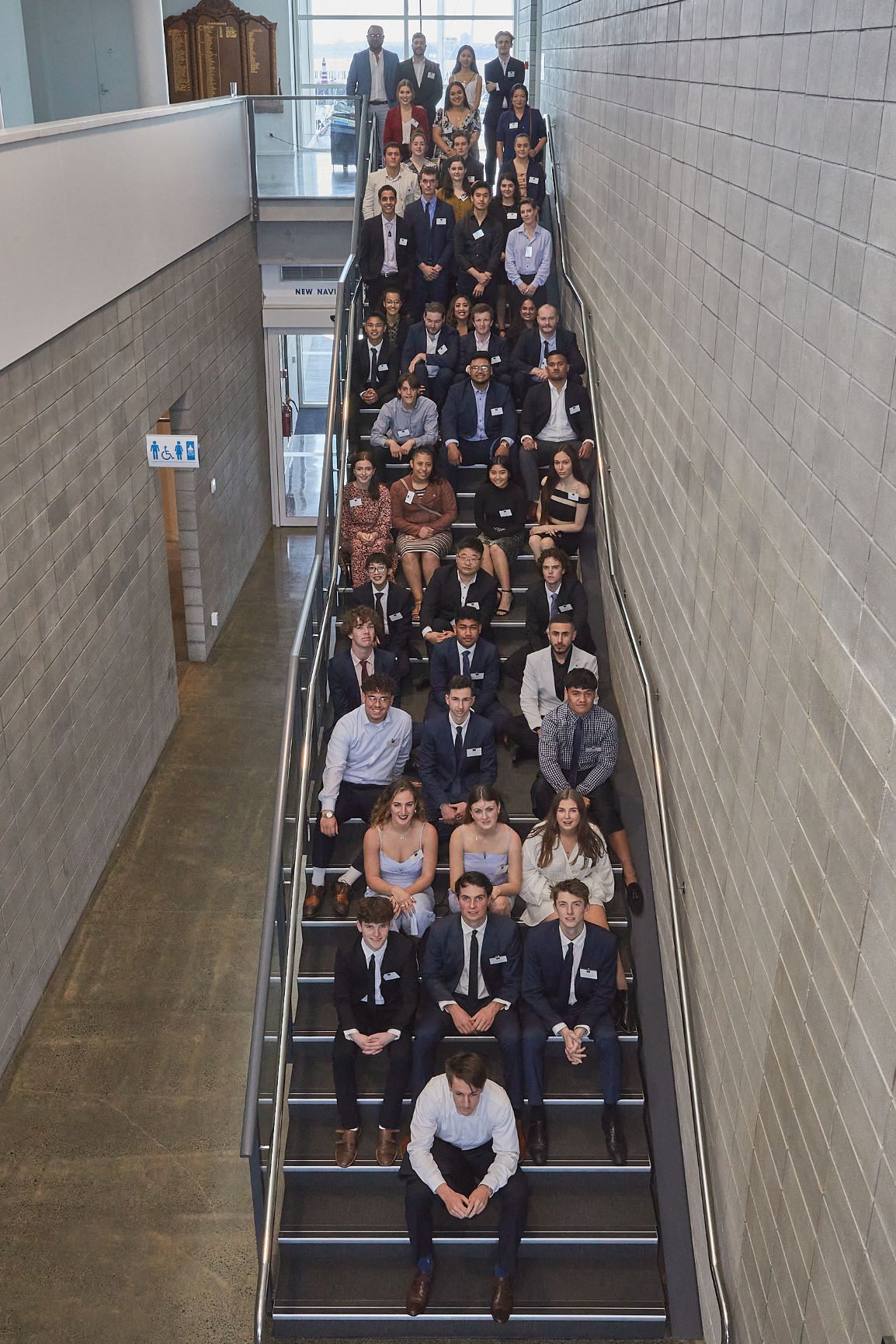 2020 put a new spin on how to recruit scholarship applicants from secondary and tertiary institutions when they were shut due to Covid-19. However, with a strong online campaign, building relationships with careers advisors, and networking with Maori and Pasifika organisations, we saw our Study Award applications grow by 22% and our KSP applications by 30% on last year.
After five weeks of intense shortlisting, in-person and Zoom interviews, we were delighted to introduce the successful 2021 scholarship recipients at our 26th annual Awards Evening on 22 October.
Next year we will have 50 students on our programme and look forward to introducing them to you during the year.
Take a look at the images from the evening here.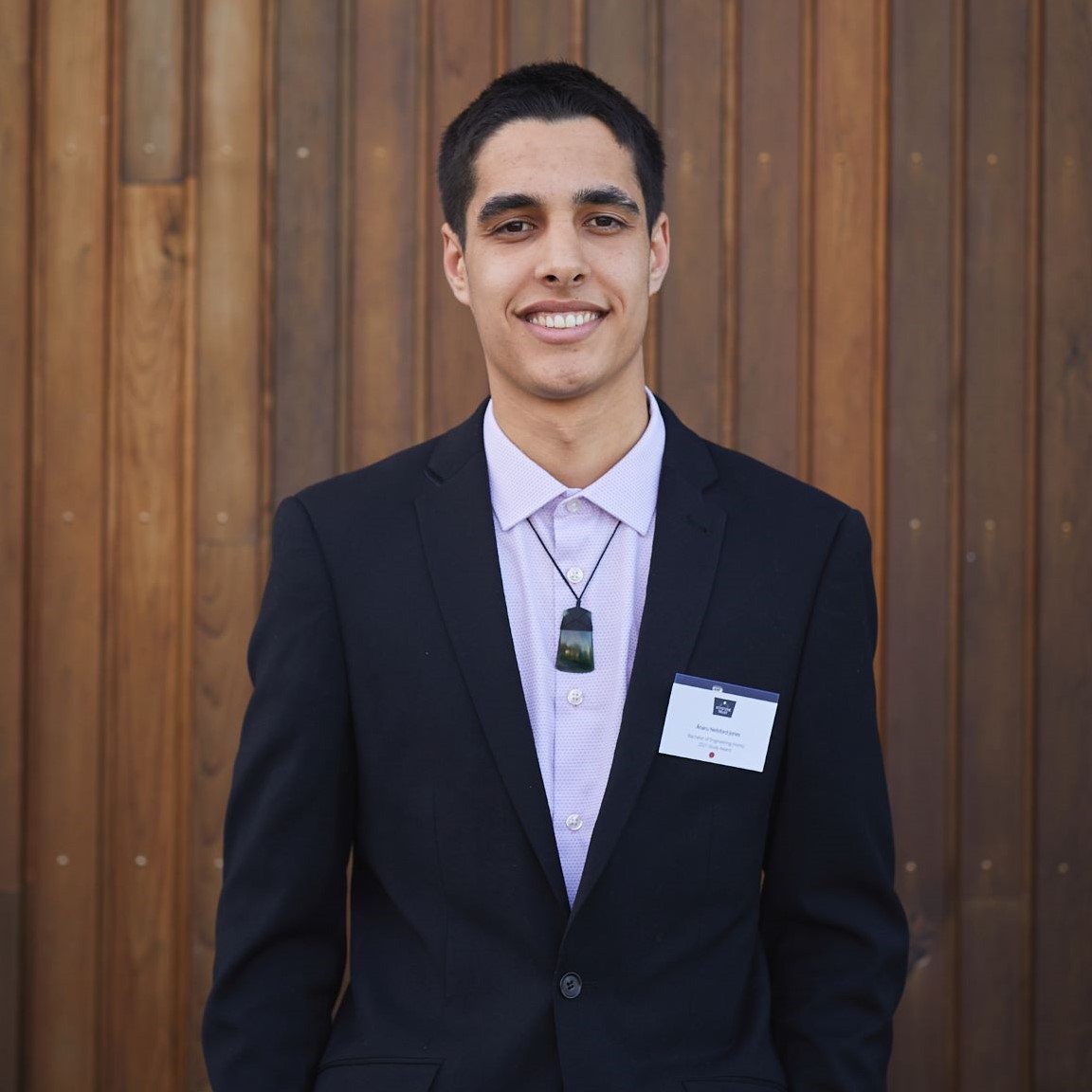 Ānaru Neilsford-Jones
Mount Maunganui College
Bachelor of Engineering (Hons),
The University of Canterbury
Thank you to the trustees and selection committee for selecting me as a Study Award recipient and for welcoming me into the Keystone Programme. I greatly appreciate the support you are providing me in attending university and the exciting opportunities and connections that you are offering me as part of the Keystone Programme.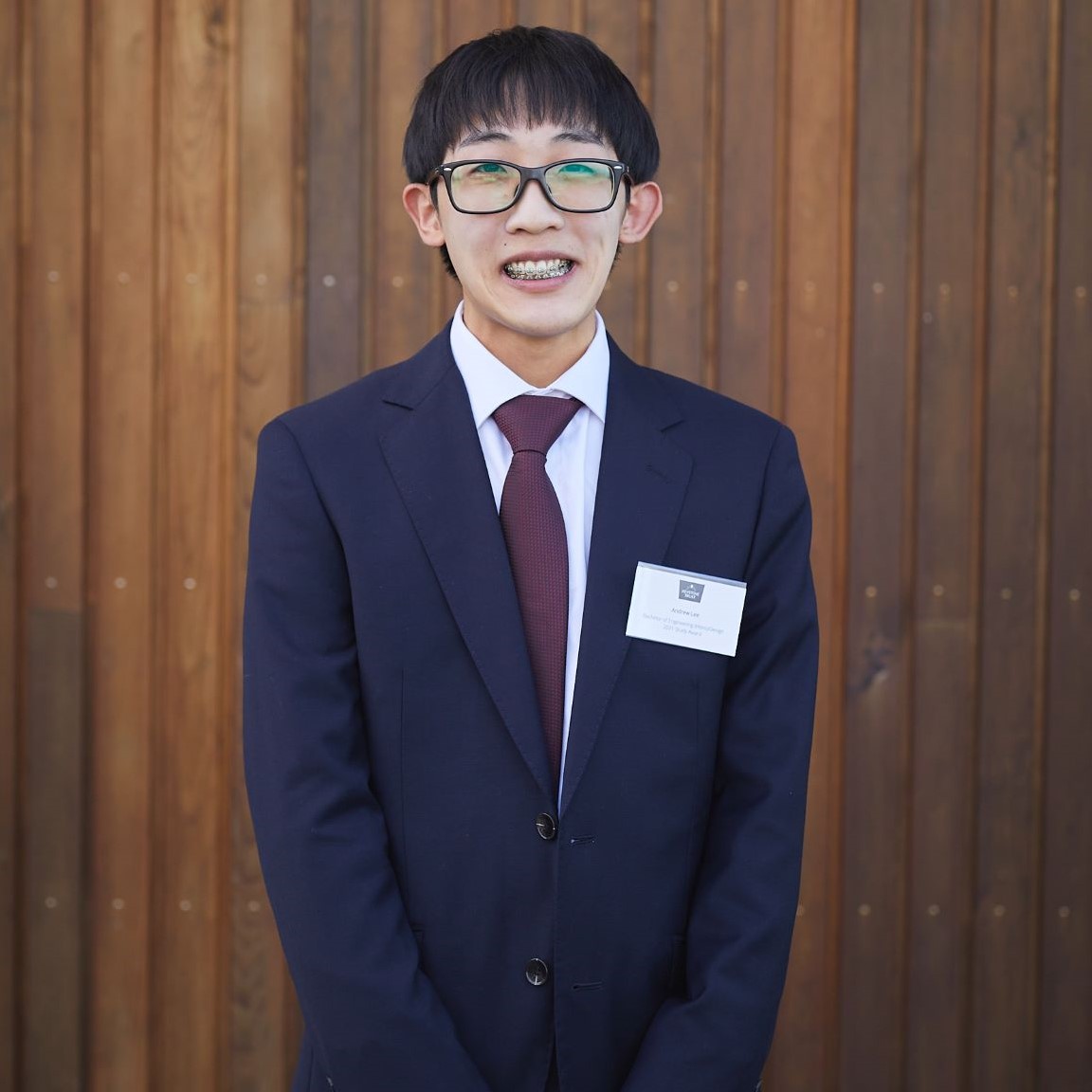 Andrew Lee
Rangitoto College
Bachelor of Engineering conjoint with a Bachelor of Design
The University of Auckland
To me, this scholarship means more than just money. It will definitely help to lessen the financial burden of my five year course, and it will also help me to create meaningful and long lasting relationships with other students and industry professionals – this is what I look forward to the most. I look forward to being a part of the Keystone family and growing together as the next generation of the NZ property and construction industry.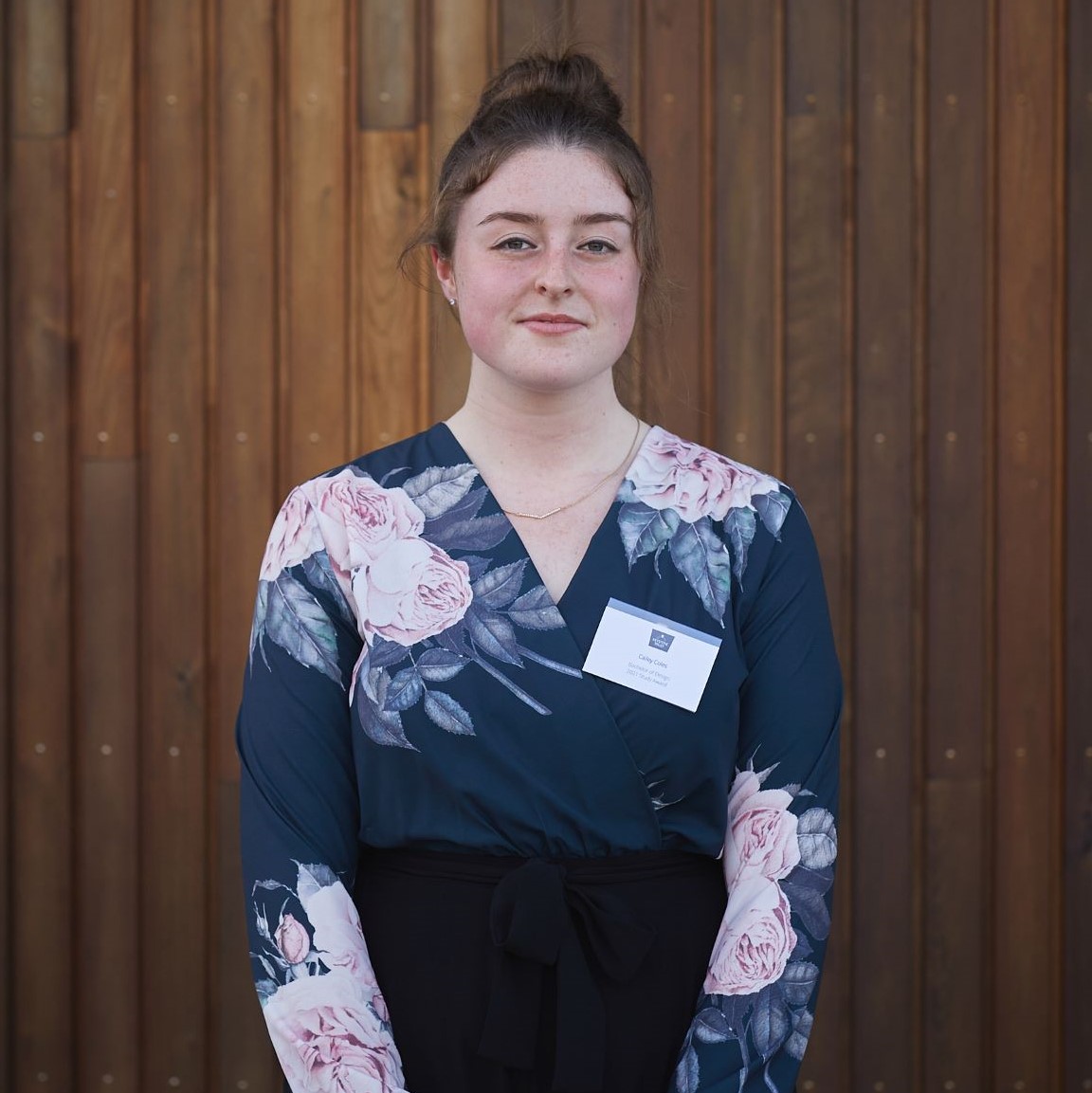 Cailey Coles
Tararua College
Bachelor of Design,
Massey University
I'd like to thank Keystone Trust for the opportunity to pursue my passion for design. I am unbelievably grateful to be selected as one of your scholarship recipients for 2021. You have given me not only some financial stability in the years to come, but also confidence in my ability to take the next step in my life. What I am looking forward to is the mentoring and guidance I will have now that I am joining the Keystone Trust family.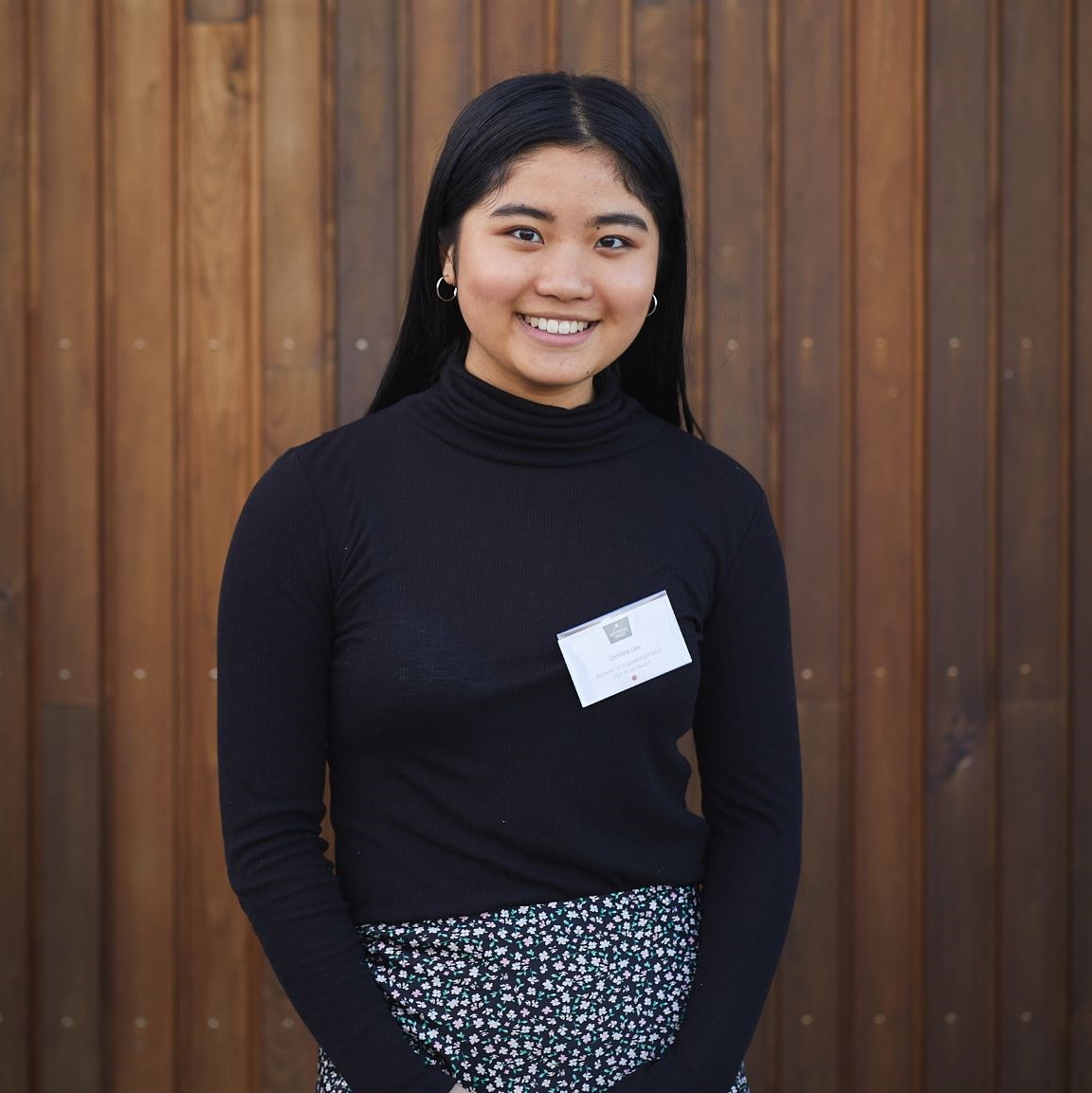 Christina Lieu
Avondale College
Bachelor of Engineering (Hons),
The University of Auckland
As a high school leaver with an ambition to become a female engineer, this future I have yet to discover seems intimidating. However, this journey I will travel alongside Keystone is one I am excited about I am excited for the addition of the Keystone community in my life and for their support.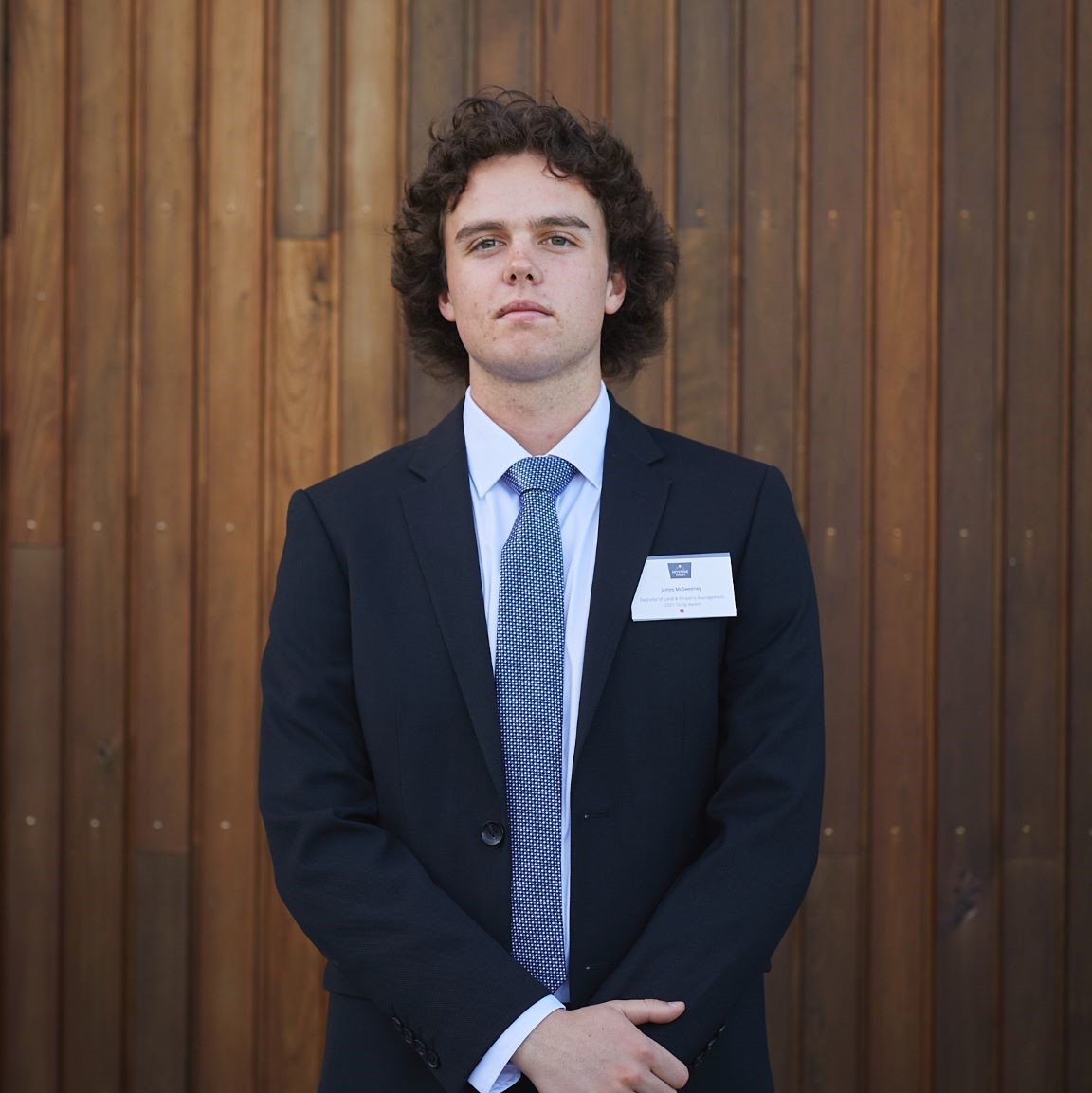 James McSweeney
St Bede's College
Bachelor of Land and Property Management
Lincoln University
I'd like to thank the Keystone Trust for giving me the opportunity to be here and to meet everyone involved with the Trust. I am looking forward to studying a Bachelor of Land and Property Management specialising in rural valuation at Lincoln University next year.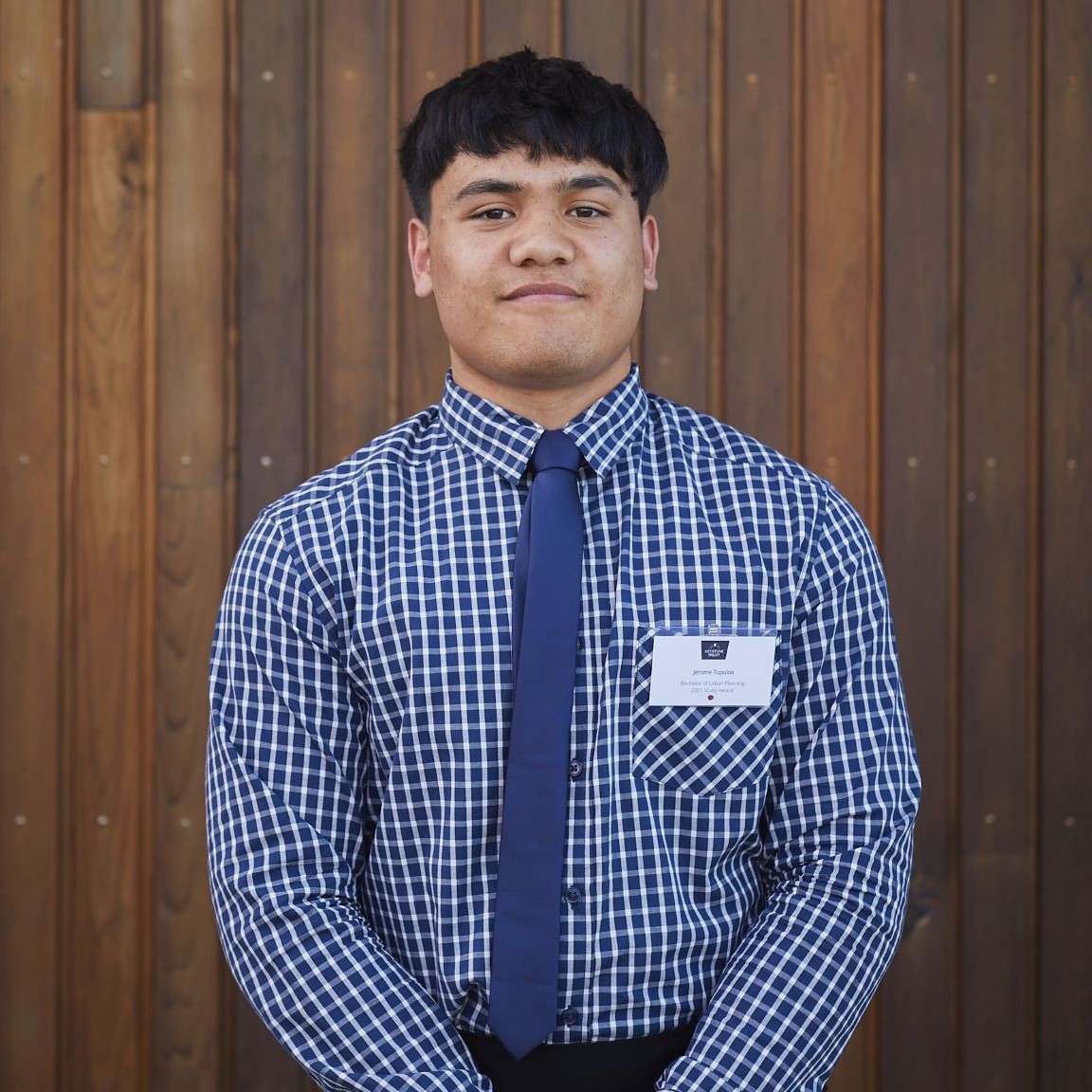 Jerome Tupuola
Dilworth School
Bachelor of Urban Planning,
The University of Auckland
Coming from a family of five, I am the eldest child with two younger sisters and throughout my life I have been told to always be the role model for them. Receiving this scholarship not only proves to myself that anything is possible, but to my family that hard work pays off. It also proves to my younger sisters that they are capable of great things. To the Keystone Trust, thank you for selecting me as a recipient of this scholarship. I am truly grateful and look forward to working with everyone.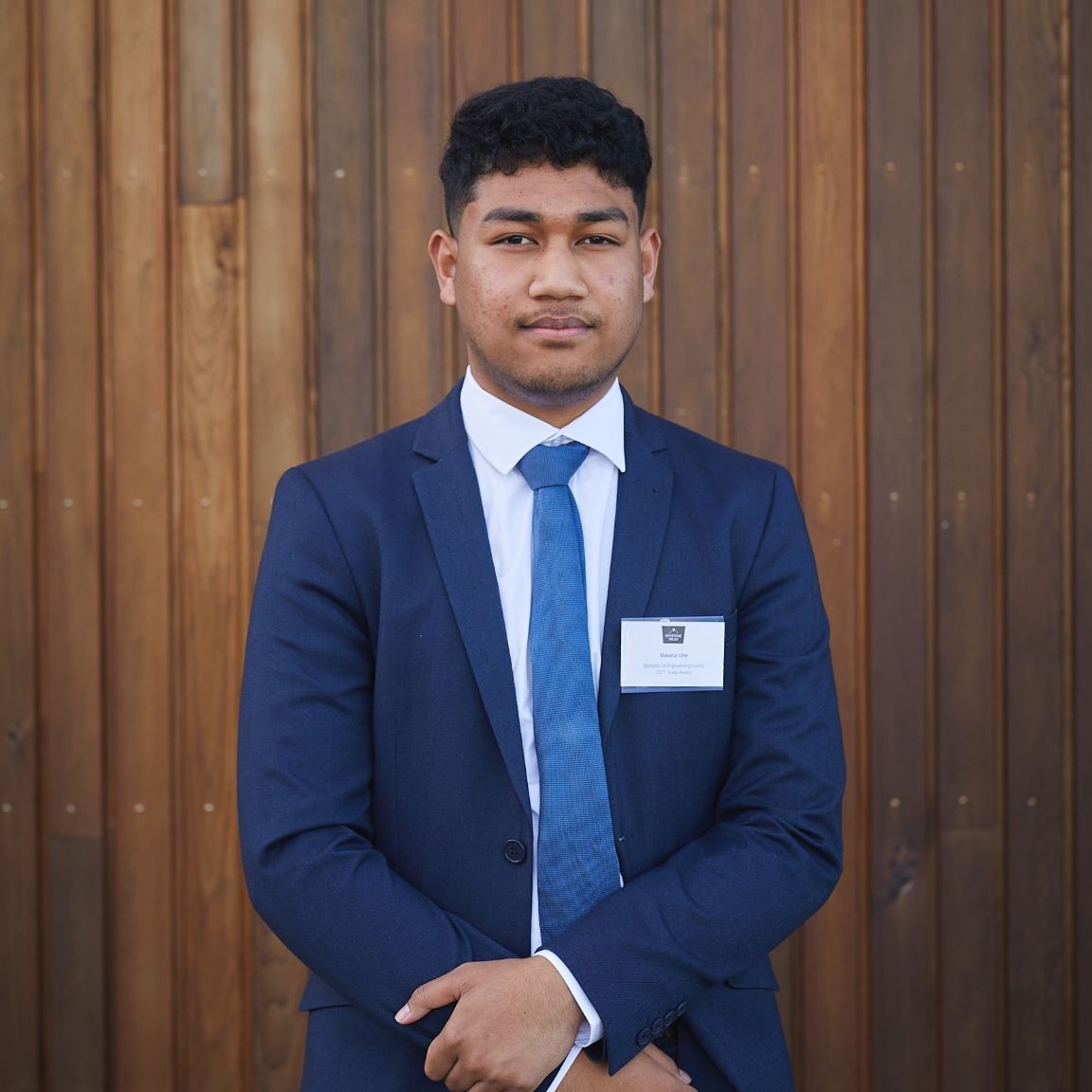 Makana Uele
Tangaroa College
Bachelor of Engineering (Hons),
AUT
It is a privilege to stand before you on this extraordinary event and thank you for awarding me a scholarship that will indeed be life-changing for both myself and my family. I am delighted to be the recipient of the Keystone Trust Study Award scholarship for 2021 and would like to thank Keystone Trust for its generosity. This opportunity is of great significance to myself and my family as it will open up the doors for me to achieve my aspirations after high school.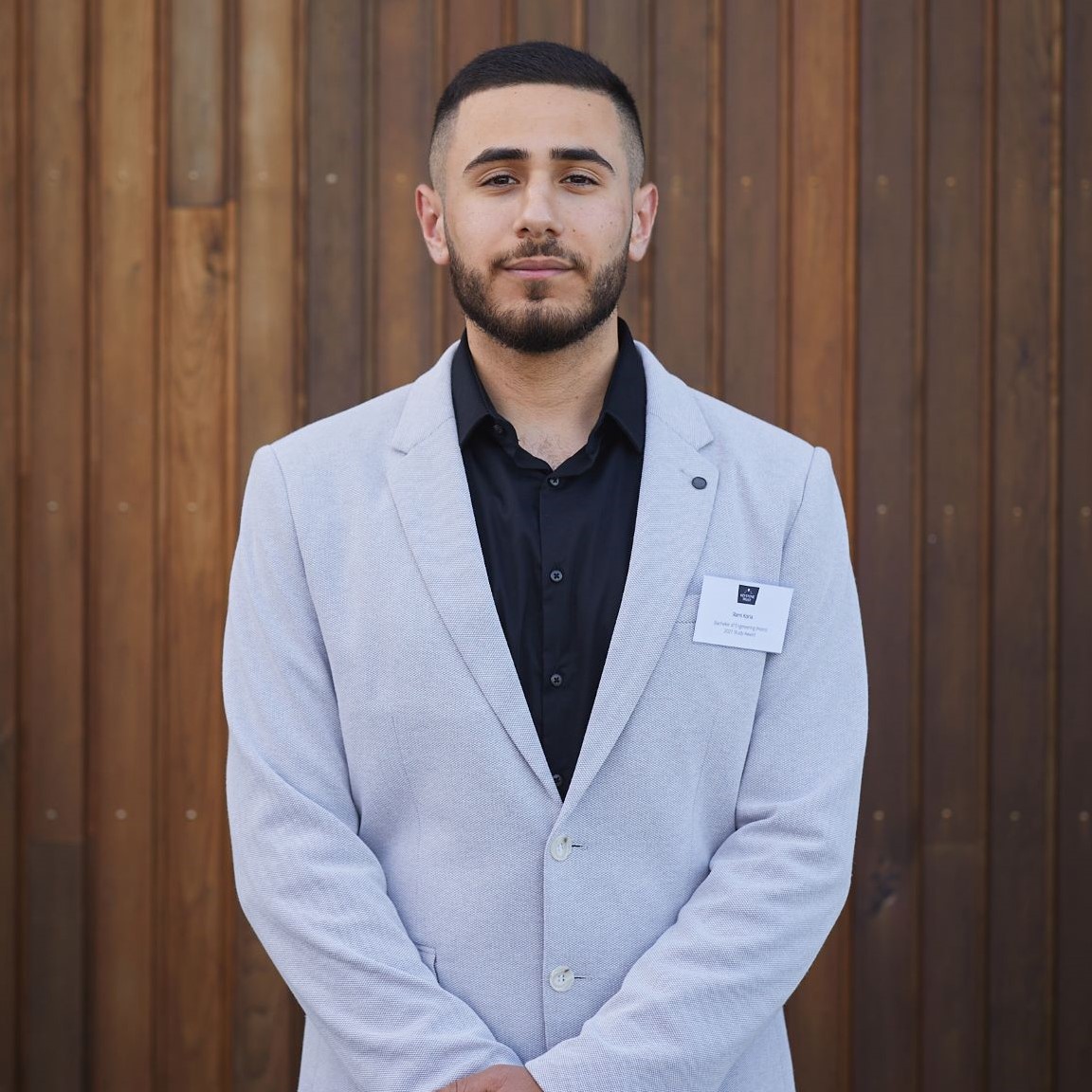 Rami Koria
James Cook High School
Bachelor of Engineering (Hons)
AUT
Seven years ago, my life took a sharp turn. I left behind a chapter in my book of life that consisted of racial discrimination, a chapter in which I was no longer welcomed in my own country, a chapter that that had me close my eyes every night listening to the heavy rain of bullets. Fortunately, I have closed that chapter in my life. With the help of many people I stand here as ambitious as ever. I would like to thank the Keystone Trust for giving me this rare opportunity which will be crucial going forward with my university education.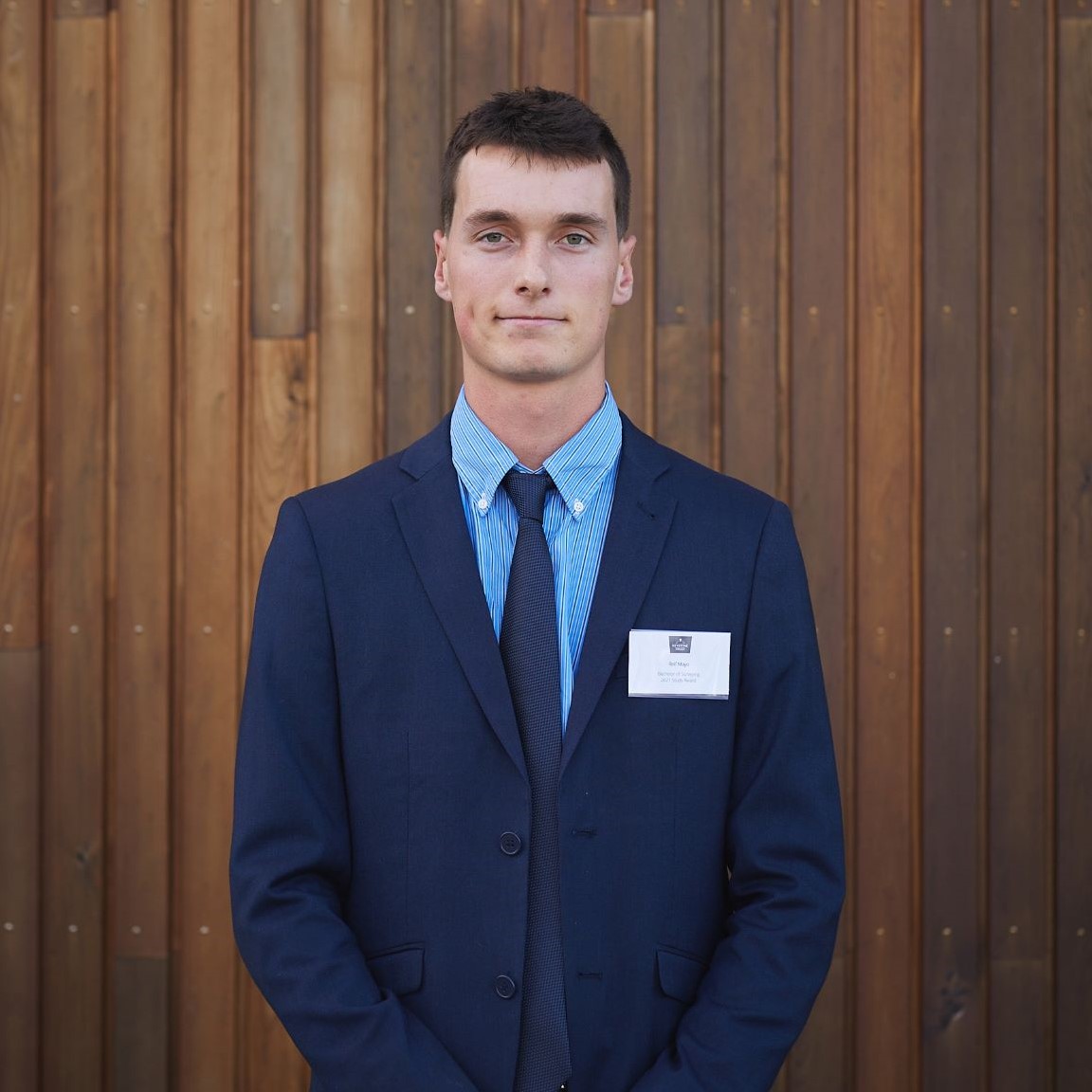 Reif Mayo
Napier Boys' High School
Bachelor of Surveying,
The University of Otago
I am studying a Bachelor of Surveying degree at Otago University next year.  Keystone Trust has given me a great opportunity which will benefit me in many ways. Without the scholarship, university would have been an even bigger struggle for me and my family. My family has struggled financially, motivating me to work hard towards getting the stuff I couldn't have.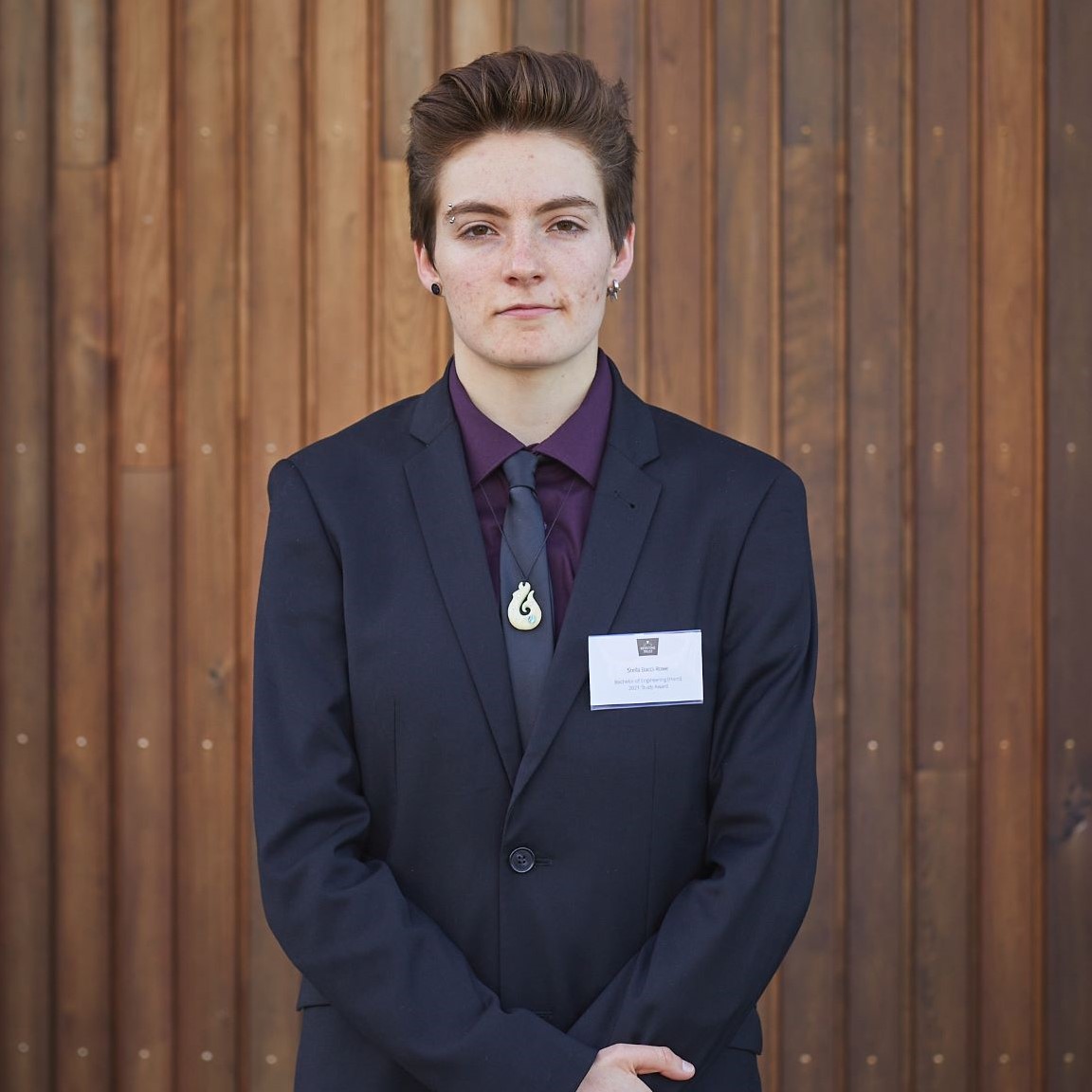 Stella Bacci-Rowe
Golden Bay High School
Bachelor of Engineering (Hons),
The University of Canterbury
I live in Golden Bay with my mother, who has always been my most positive and consistent role model supporting me in all of my interests and ambitions. I am part of marae whānau and live by Māori Tikanga and learn te reo Māori, which in addition to many other things, has given me strengthened values of whānaungatanga and manaakitanga. When I first looked into what a Study Award is, I recognised the support and sense of family provided by the Trust as they are similar to the values I have been brought up with my entire life.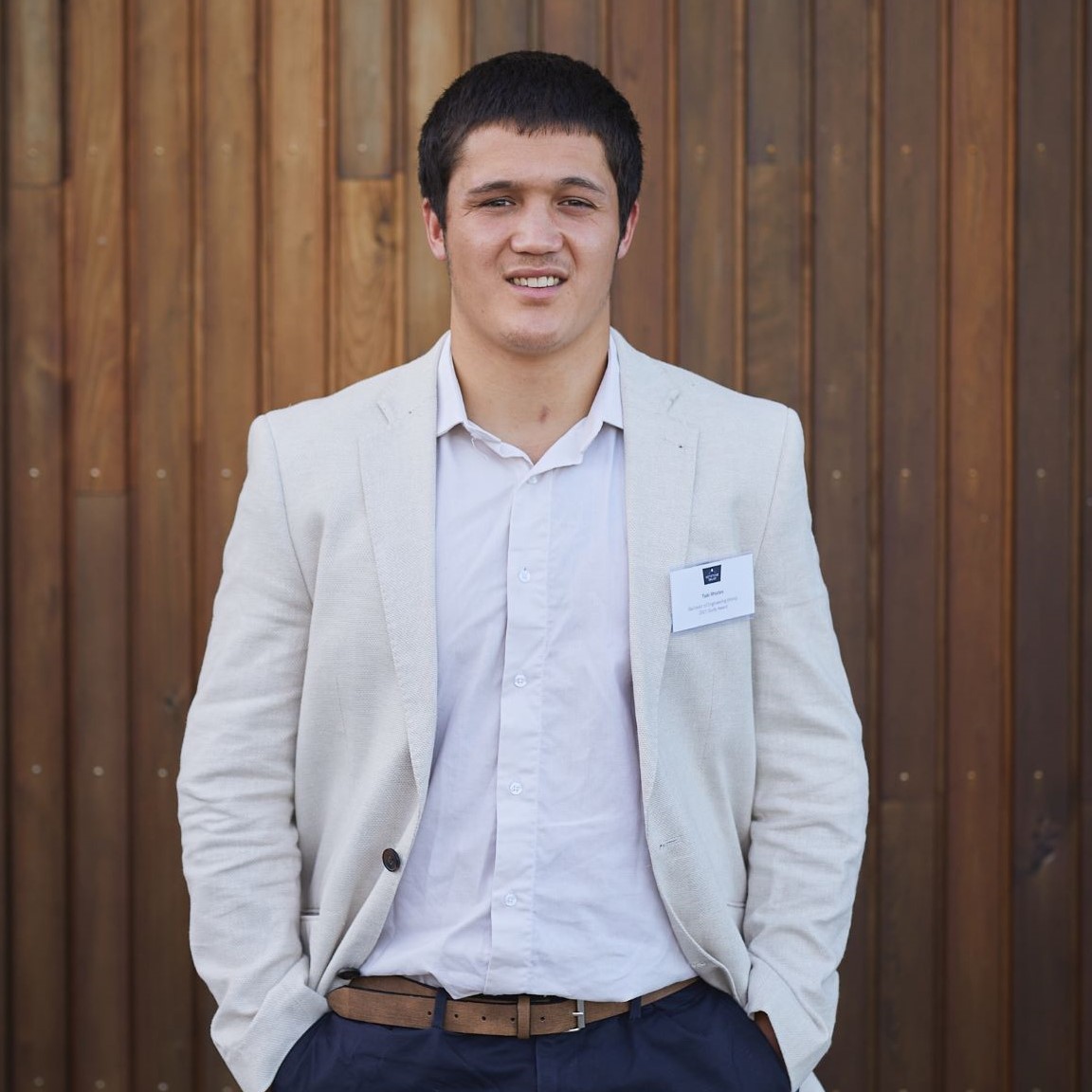 Tiaki Rhodes
St Pauls Collegiate
Bachelor of Engineering (Hons),
The University of Canterbury
I love school and whatever I do I make sure I give my very best effort. Throughout my life, I have faced many challenges that have shaped me into the person I am today, and they all become a part of my journey and help motivate me to succeed in life. I look forward to what the future has in store for me and the next step of my career. My goal is to study Engineering at the University of Canterbury and with the financial help of Keystone Trust my goal is possible, so I'd just like to say a massive thank you. It truly means more to me than you know. 
Key Partner Scholarships
We are fortunate to have 11 Keystone Scholarship Partners (KSP's) who support students through their academic careers.  Nine of these support an annual scholarship plus mentoring and paid work experience to an existing tertiary student. Two however, have chosen to extend their support  to a three-year scholarship for a school leaver student as well as providing mentoring and paid work experience.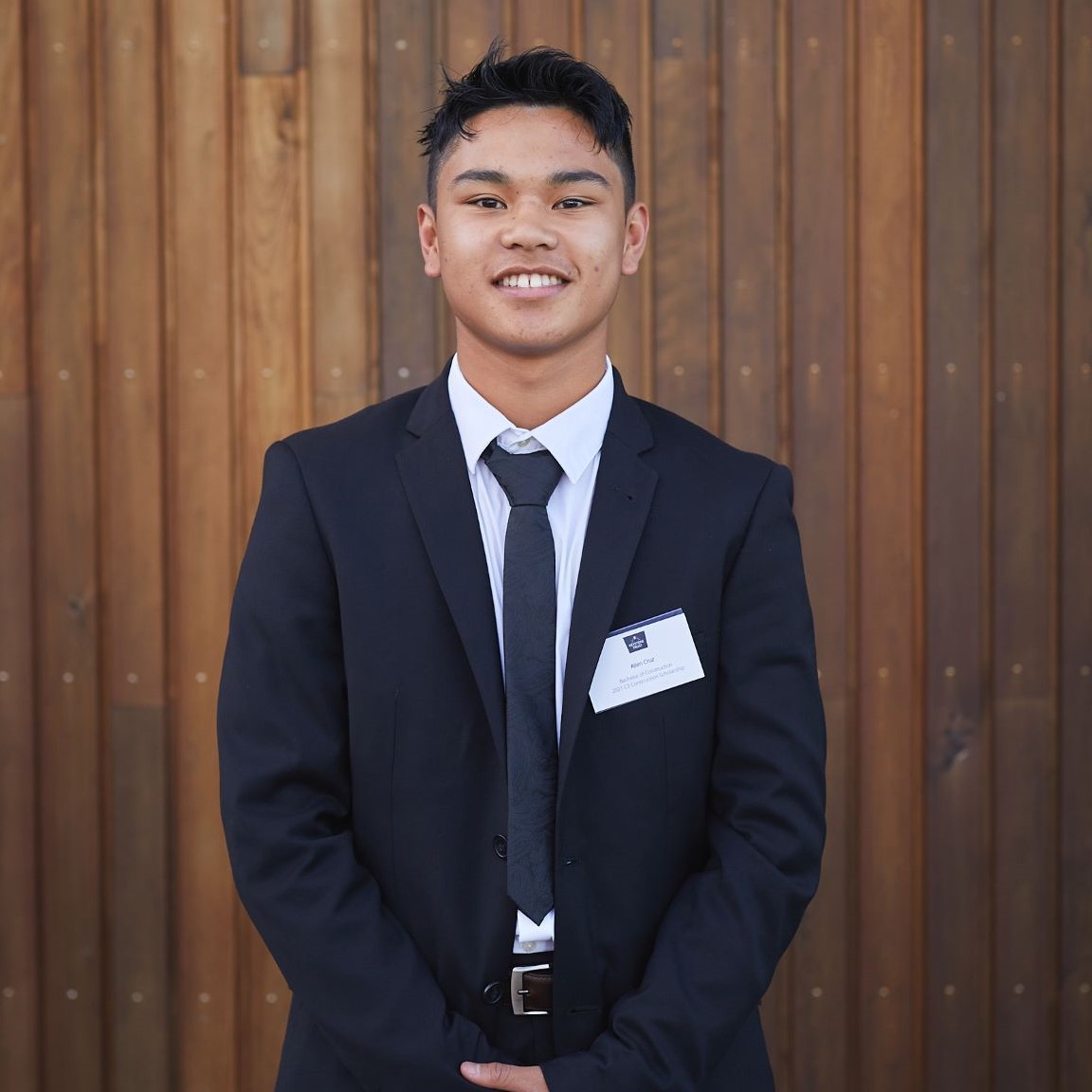 Allen Cruz | Recipient of the 2021 C3 Construction Scholarship
Rosmini College
Bachelor of Construction,
Massey University
My experiences and background has not only allowed me to create a foundation but also an appreciation for communication skills. Most importantly it has taught me the value of establishing relationships with others. As thankful as I am to C3, and the Keystone Trust for the massive financial support. I'm forever grateful to Amanda, Tamati, Kirk, Michael and all those behind-the-scenes for giving me the opportunity to meet the best, know the best and learn from the best, not only in the construction industry but all those involved.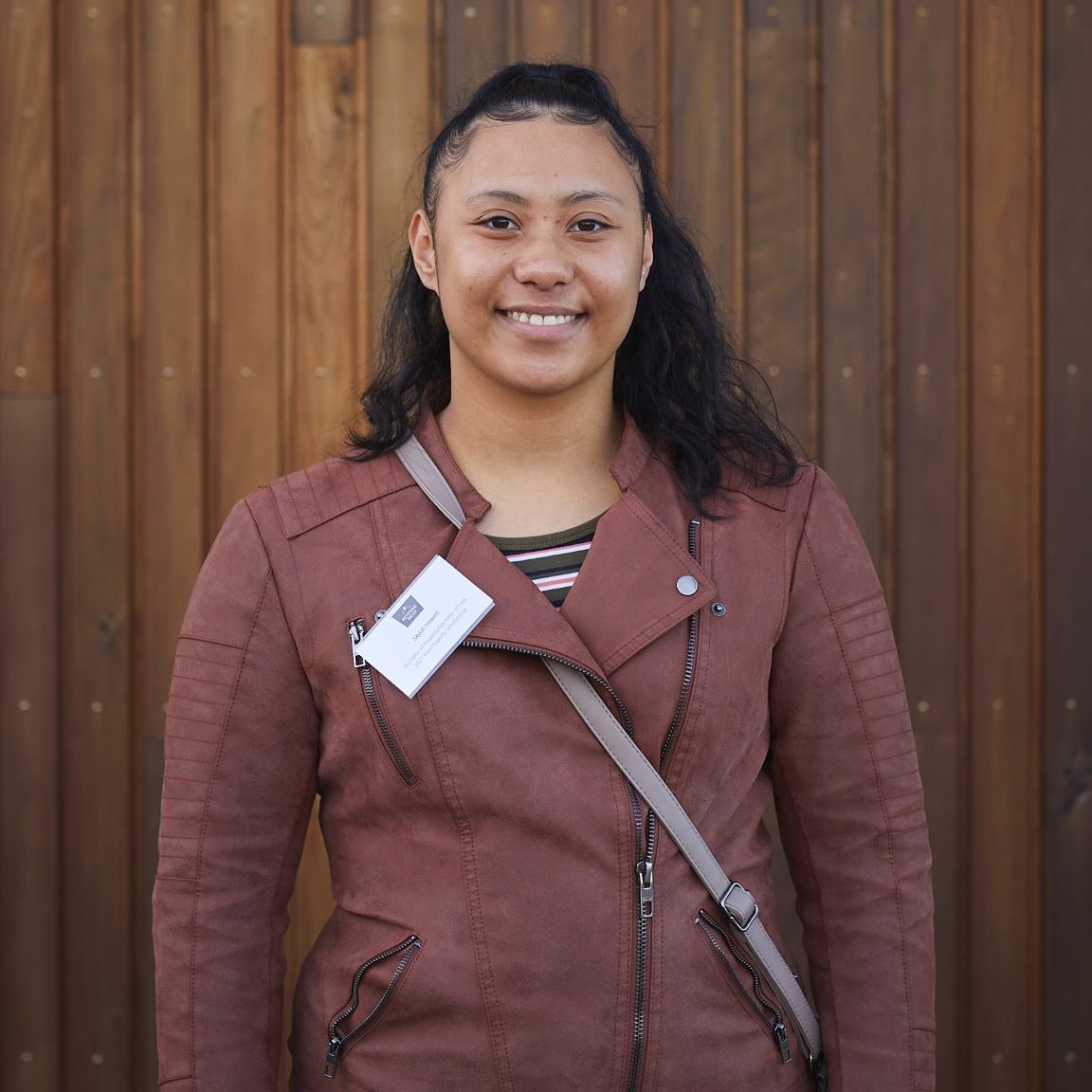 Skylah Hewett| Recipient of the 2021 Kiwi Property Scholarship
Papatoetoe High School,
Bachelor of Property & Bachelor of Law,
The University of Auckland
Thank you to all the people involved in the Kiwi Property Scholarship and the panel for selecting me as an award winner.  He waka eke noa, we are in this together. I am Māori and Cook Island. I have a passion for making a difference for minority peoples. I would like to work with iwi to awhi and manaaki our whenua and ngahere. Also, being a wahine, I would love to encourage other Māori and Pasifika wahine to follow what they are passionate about.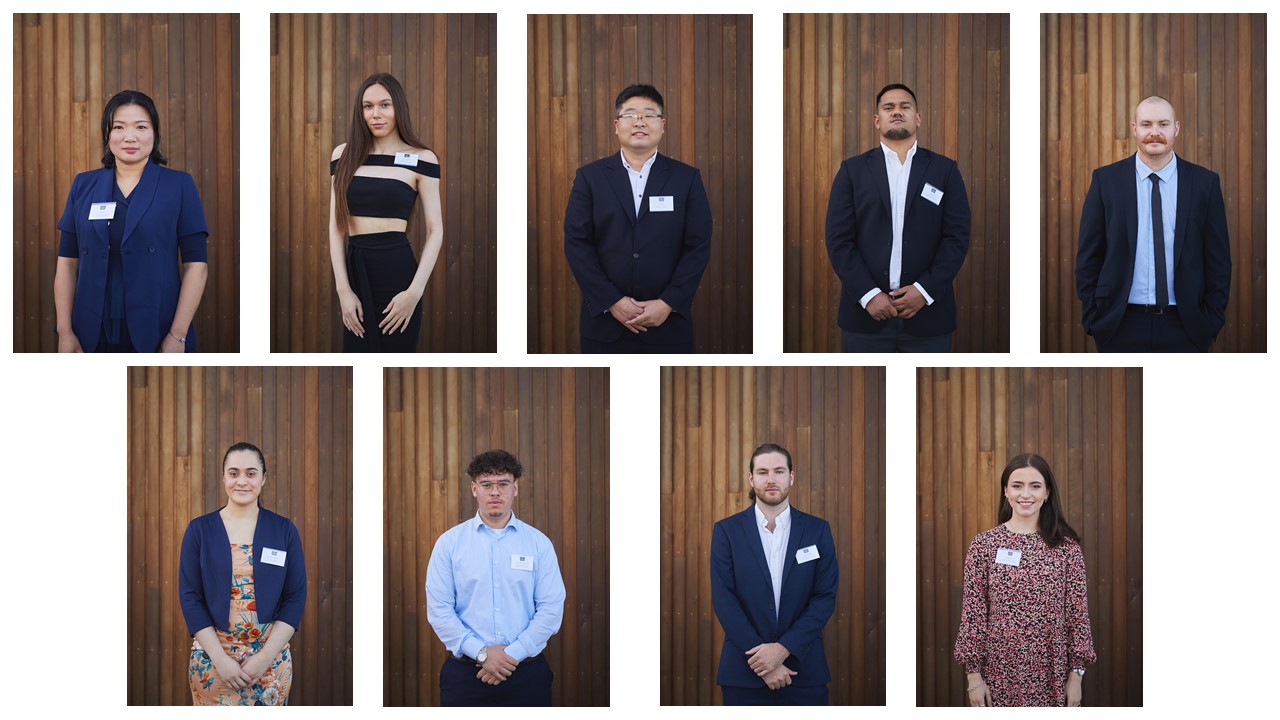 Pictured:  Top row (left to right), Anni Zhou, Connor Parker, David Kim, Sione Telefoni, Stanley Foster-Bohm. Bottom row (left to right), Shania Mika-Tamihana, Te Kitohi Tamanui-Fransen, Harrison Gosling, Louise Bremner.
2021 AECOM Property Scholarship – Anni Zhou – Bachelor of Construction, Massey University
2021 Bayleys Property Scholarship – Connor Parker – Bachelor of Property, The University of Auckland
2021 Barnes Beagley Doherr Quantity Surveying Scholarship – David Kim – Bachelor of Construction, Unitec
2021 Hawkins Scholarship – Sione Telefoni – Bachelor of Construction, Massey University
2021 Miles Construction Scholarship – Stanley Foster-Bohm – Bachelor of Construction, Massey University
2021 Property Institute Scholarship – Shania Mika-Tamihana– Bachelor Business majoring in Property, Massey University
2021 Alf Russell Property and Construction Scholarship – Te Kitohi Tamanui-Fransen – Bachelor of Construction, Unitec
2021 TSA Managment Scholarship – Harrison Gosling – Bachelor of Construction, Massey University
2021 Waide Construction Scholarship – Louise Bremner – Bachelor of Construction, Massey University