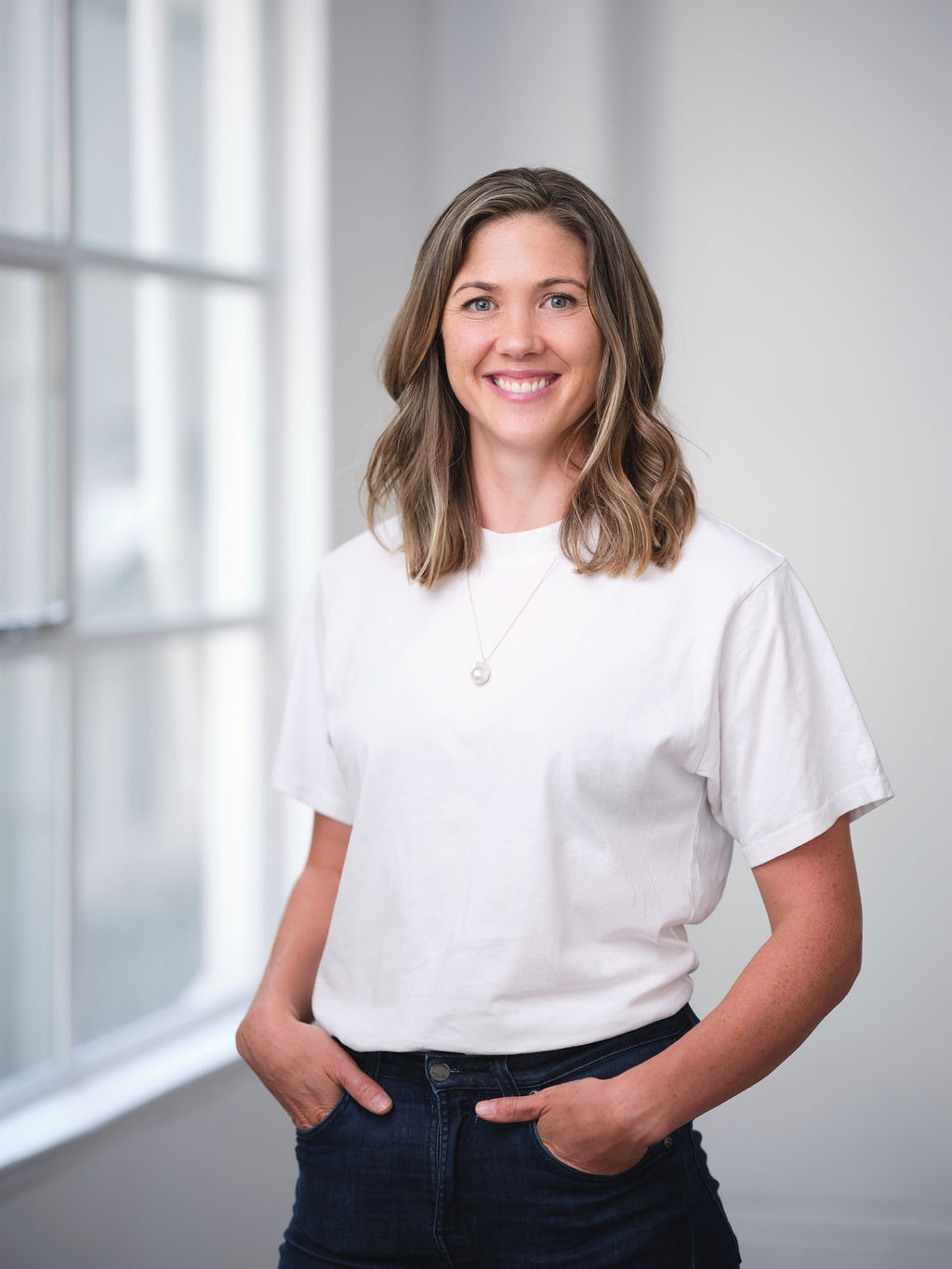 Transferring her architectural skills to the northern hemisphere gave Keystone Trust alum and architect Julia Mercer (nee Toomey) a fresh take on the value of Aotearoa's unique design culture – a move that's motivated her to start her own firm, Elbow Architects.
Returning to New Zealand from Canada in 2018, Julia – a 2007 Keystone Trust Key Scholarship recipient, put the wheels in motion to form her own architectural practice, specialising in bespoke, innovative residential and civic projects throughout the country.
Keystone Trust is a charitable organisation which supports students with financial and circumstantial needs working toward a qualification in the property and construction sectors.
Juggling motherhood, pandemic-related disruption, and the demands of being a small business owner has been challenging. Still, she says it's all worth it seeing projects completed and the satisfaction on clients' faces.
"Small business never sleeps, managing workflow and various projects, administrative tasks and acclimating to a new professional environment has been tough but rewarding. A key learning for me over the years has been an appreciation for the importance of exceptional client communication, supporting a successful and enjoyable client experience."
"The amazing work architects and designers do here in New Zealand forever inspires me – high-performance buildings that champion sustainable principles and working with natural landscapes to create efficient design. I absolutely love what I do, and to generate meaningful architecture myself is very special and humbling," she says.
Of her journey so far, Julia credits teachers, mentors and the Keystone Trust for providing wraparound support which has helped her to achieve a myriad of goals – sporting, academic and professional. In addition to her studies, Julia represented New Zealand in surf lifesaving, achieving her goal of winning a World Championship title.
"Pastoral care from Keystone has been life-changing. So often, you're studying toward a qualification with little understanding of the daily requirements of a job, and for me, the Trust helped to clarify my skills, interests and where they aligned."   
Reflecting on her time as a Keystone student studying toward a Bachelor's degree in Architecture at the University of Auckland and going on to complete a Master of Architecture, Julia says facetime with business leaders proved invaluable. This enabled her to build key relationships and meaningful connections across the industry, which endure today.
"The financial support is obviously wonderful, but the connections and the doors that are open to us as members of the Keystone Trust's family are invaluable," she says.
Through a summer internship at then-Keystone Trust partner and project management firm Coffey Projects, Julia developed a new confidence and saw her professional identity flourish.    
"Assisting with the project management of the Auckland Art Gallery rebuild and extension allowed me to be part of a meaningful, iconic project. At the same time, I felt empowered to speak up in meetings and discuss my ideas with stakeholders, making me feel that my contributions (even as a student) were worthwhile, valued and heard," she says.
Bolstered by the heightened sense of value she brought to the professional table, Julia moved from strength to strength, gaining a coveted position as an architectural designer at Pacific Environments before several roles for both boutique and larger-scale practices in Canada.
Today, she's a successful business owner, mother of two and eternal proponent of investing and nurturing the next generation of talent.
"Young architects continue to face challenges, and I am proud to be a part of the wave of change that's seeing the diversified workforce reach their professional potential with the aid of organisations like Keystone Trust, its sponsorship partners and mentors.
"Giving young people a leg up and a pathway to succeed initiates a trickle-down effect for society, the economy and the broader industry. Investing in skills will help retain brilliant minds, and giving these minds the confidence to innovate is beneficial for the industry."
Having appeared as a guest critic for several final student design presentations at the University of Auckland and Unitec, Julia says there is a wealth of talent coming through Aotearoa, and emerging technologies changing the face of architecture in New Zealand continue to open doors for the sector.
"I'm thrilled to see a diversification in building materials and how innovation creates efficiency for the sector. The architecture industry in New Zealand is a constant chameleon, with ideas and design that's world-leading and change-making – it's a wonderful industry to be a part of," she says.  
For further media enquiries, please contact
Amanda Stanes                                                                             
Keystone Trust – General Manager                                             
M: 021 689 380
E: amanda@keystonetrust.org.nz 
Julia Mercer
Elbow Architects – Director
M: 021 771 734
E: info@elbowarchitects.com