Keystone Trust's newest supporter says a global emphasis on health and climate change in the built environment is seeing greater demand for specialists in the facilities management sector, with the organisation hopeful a partnership will illuminate potential career prospects for young adults in the workforce.
The body for facilities management professionals, the Facilities Management Association of New Zealand (FMANZ), alongside their charitable arm, the FMANZ Foundation, is the latest organisation to join Keystone Trust in a supporter role.
FMANZ chief executive, Jo Duggan, says the decision to ally with the trust comes amid a period of exceptional growth for the specialised industry.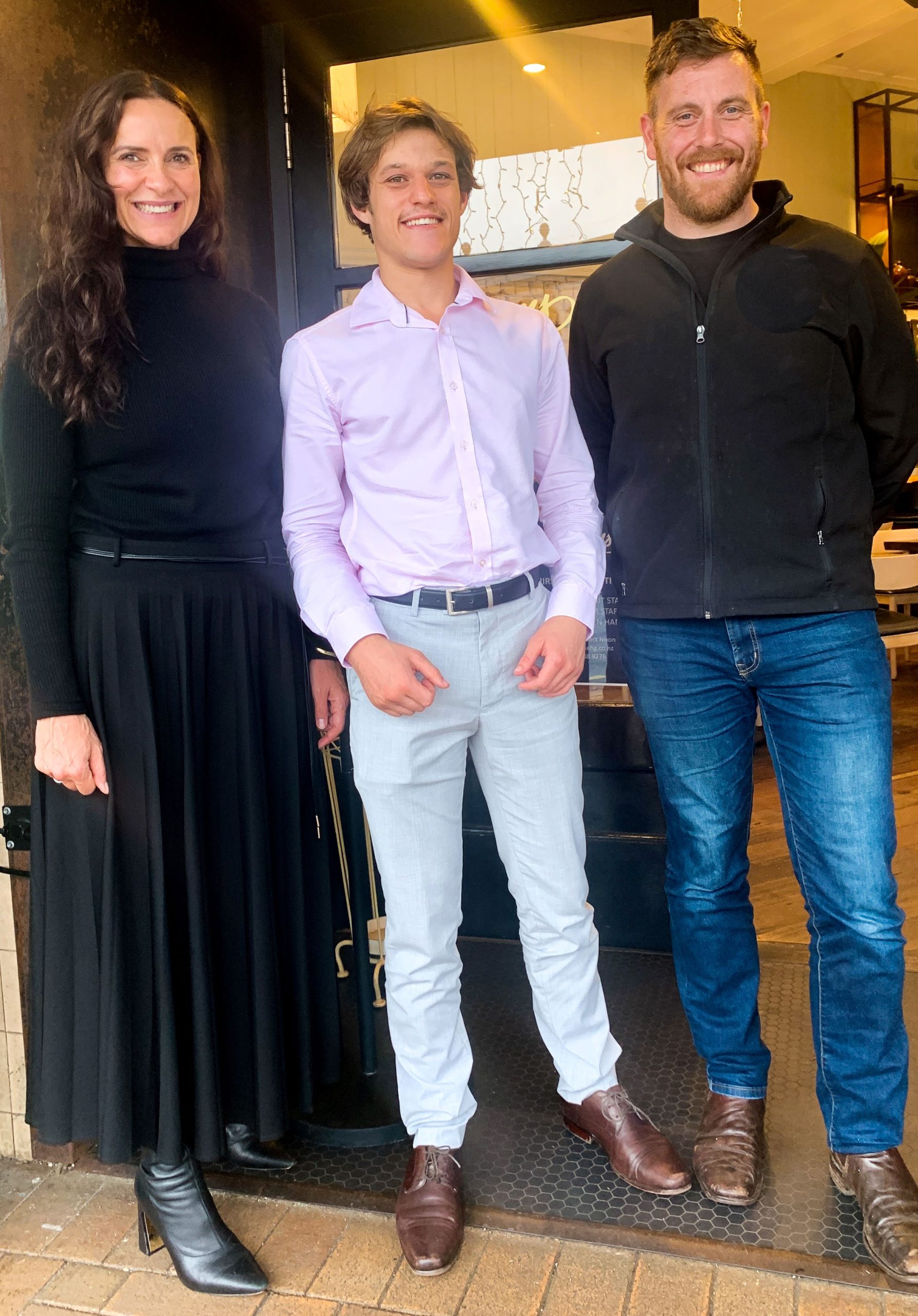 Pictured: Jo Duggan, Kamal McEntee-Amziane and Richard Wilson FMANZ Foundation Chair
"While we are a young professional sector, we are rapidly growing to meet huge demand. So, we must attract, nurture and retain the talent, people and skills to ensure progress and innovation.
"Facilities managers across Aotearoa-New Zealand play a crucial role in enabling the operational health and safety of our workplaces and business environments, which have been at the forefront of business leaders' minds following the global health crisis and concerns about compliance and climate change.
"People spend 90 percent of their time indoors, with the pandemic elevating the value of community spaces. The vital role of facilities management has been recognised overseas for many years through professional and tertiary qualifications which extend to the highest academic level of postgraduate research (PhD). However, this level of academic recognition was only recently introduced in New Zealand – a development we're very excited about," Ms Duggan says.
Facilities managers oversee the daily operational requirements of the country's built assets, often with substantial operating budgets for diverse organisations, including airports, universities, shopping malls, technology hubs, Government organisations, retirement communities, and office facilities of all sizes.
Keystone Trust general manager Amanda Stanes says the sector has experienced rapid growth in the last few years, with a growing number of students more aware of significant career pathways available.
"Students considering a career in the property or construction sector typically think of real estate, architecture or engineering, but evolving demands relating to the built environment have thrust facilities managers into the spotlight, increasing the industry's profile and raising demand for professionals with specialist skills.
"Facilities management is a broad and rewarding sector poised for rapid growth as technology is increasingly utilised in the built environment to deliver healthy spaces optimised for maximum efficiency.
"Our students are recognising this, and with growing awareness of the industry, are increasingly attracted by the mix of professionalism and altruism which ensures the safe and enjoyable delivery of a successful physical environment."
In evidence of the discipline's growing profile amongst young professionals, Keystone Trust alumni Kamal McEntee-Amziane has recently pivoted from a career in commercial real estate toward a postgraduate degree in Facilities Management at Massey University in Auckland.
Ms Duggan says Mr McEntee-Amziane's recognition as the FMANZ Foundation 2023 cadetship scholarship recipient is an excellent application of broad property skills that benefit the growing sector.
"People and businesses are more interested in green and healthy spaces that enhance wellbeing and lifestyle, and growing energy transparency requirements spotlight professionalism within the sector. These are all aspects of facilities management which require fresh innovation.
"Young leaders can help us to harness the use of data and technology in overcoming industry challenges. In addition, increasing diversity and decision-making according to the lived experience can improve outcomes for all. So, it's vital we attract and engage the next generation of talent to help us reach new heights.
"To accomplish this, FMANZ and the FMANZ Foundation are thrilled to partner with the trust, an organisation which does so much to add value to the property and construction sectors through engagement and providing career pathways for talented students.
"We are optimistic the partnership will add another value dimension, supporting a burgeoning facilities management sector in Aotearoa-New Zealand and the next generation of developing professionals," Ms Duggan says.
For further media enquiries, please contact
Amanda Stanes
Keystone Trust – General Manager
M: 021 689 380
E: amanda@keystonetrust.org.nz
Jo Duggan
Facilities Management Association New Zealand – Chief Executive
M: 027 887 8803
E: ceo@fmanz.org