Samantha McGavock has the qualifications to prove her worth as an architect. After five years at Victoria University in Wellington, she graduated in 2011 with a Master of Architecture. But this isn't a story about an architect. This is the story of how Sam McGavock used her passion for architecture to create a thriving consulting and project management business, focussed on kaitiakitanga, community development and environmental rehabilitation.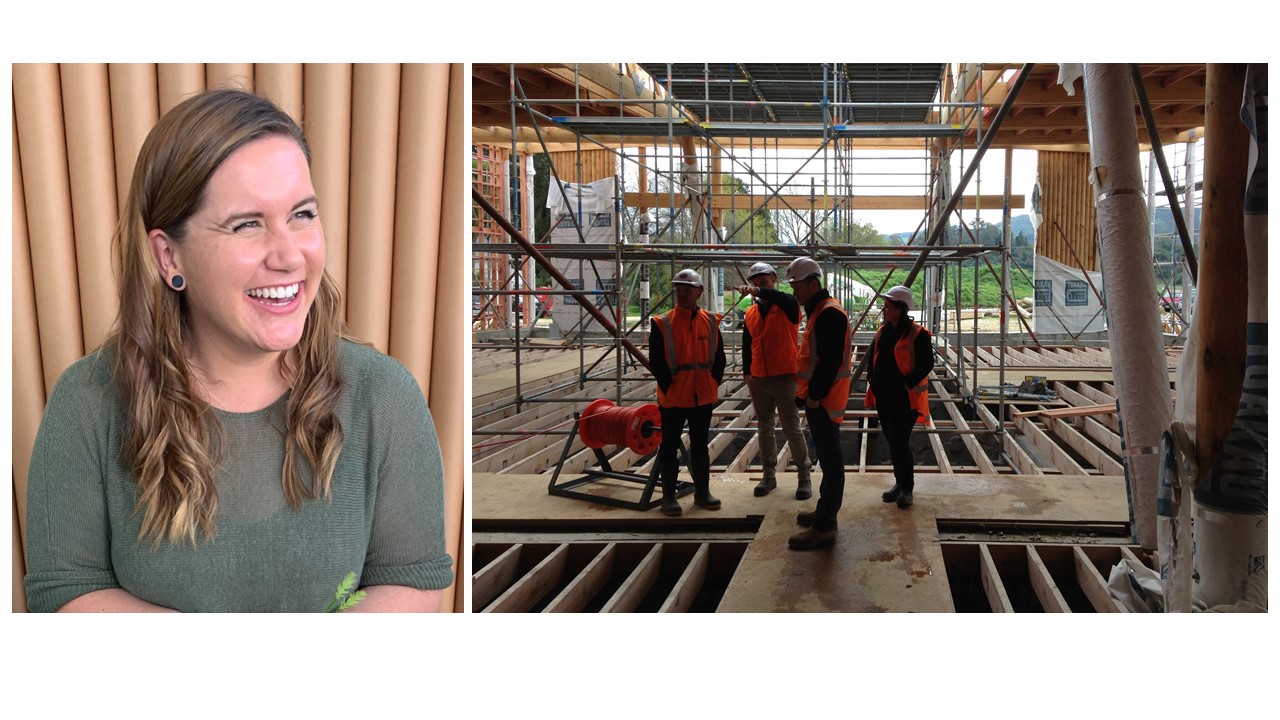 It all started after completing her Keystone Trust Study Award programme. As a graduate at awards night, she was scheduled to speak. "I was running late, and – new to the city – I didn't quite know where I was heading. I thought, am I just going to have to ring them and say I can't make it?" After arriving, "sweaty", Sam delivered her speech and was introduced to Julian Huggins who was then at sponsor company Arrow International. "Julian talked about what project management was all about, and long story short I ended up working for a contractor as a project manager for about five years."
Sam calls it her turning point. "When I look back on my time with Keystone I'm baffled by the amazing opportunity I was given – to be in a room with the heads of all of the major architecture and construction companies from a young age. If I didn't make it that night, I wouldn't have met those key people who offered me my first shot, and my career path would have been so different." One day at her job with Arrow, she was asked to work on a Living Building Challenge project for Tūhoe. The Living Building Challenge, is (put simply) "the most rigorous standard of environmental building in the world. The building generates all of the energy that it needs to operate and captures all of the water that it uses, and any of the materials used in the project exclude toxic ingredients." Te Kura Whare was the first (and so far, the only) building of its kind in New Zealand.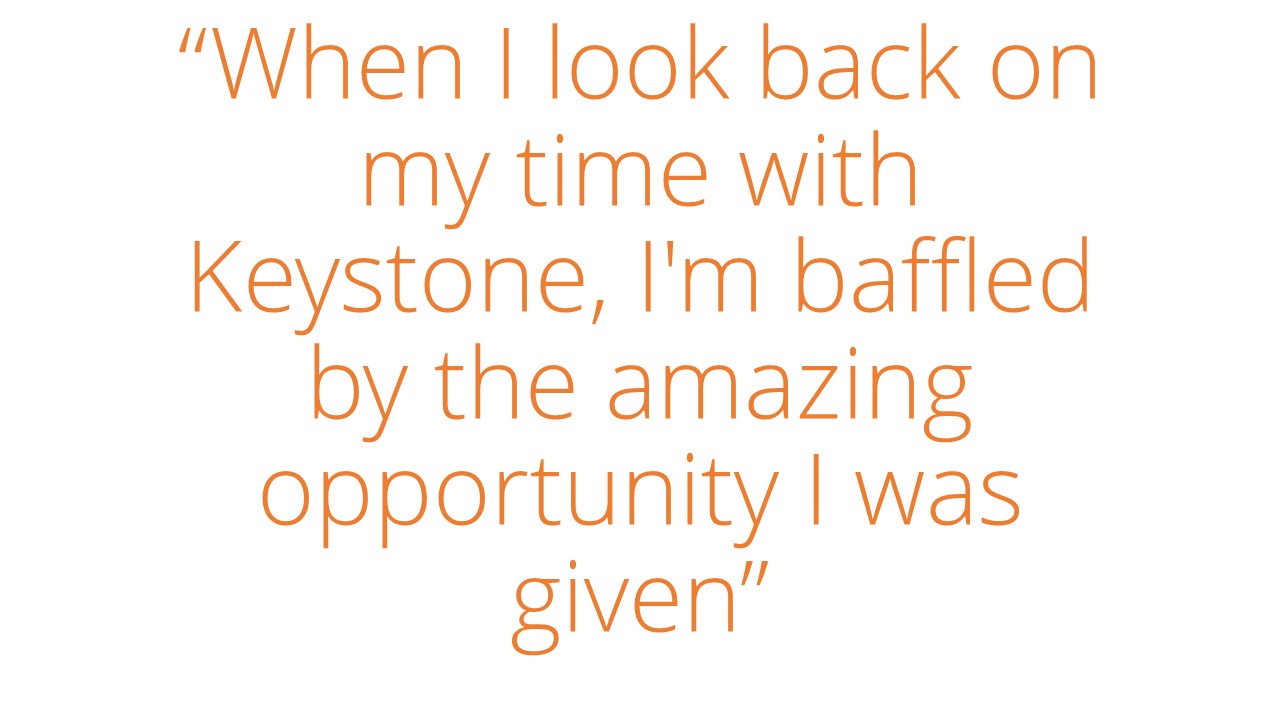 But maybe Sam will be changing those statistics. After working with Tūhoe, she realised she had a passion for work that values environmental and social sustainability. Eventually, this passion led Sam to form a company with her sister, DONE, specialising in environmental consultation and project management for clients who "prioritise improving the environment or developing their community by way of design, planning and construction." In practice, her aim is to unlock as much of the potential inherent in a community as possible, designing projects that have opportunities for community involvement and ownership. "Built projects provide opportunities for so many walks of life to get involved and are an incredible vehicle to uplift, connect and strengthen community. Our projects aim to make the most of those opportunities."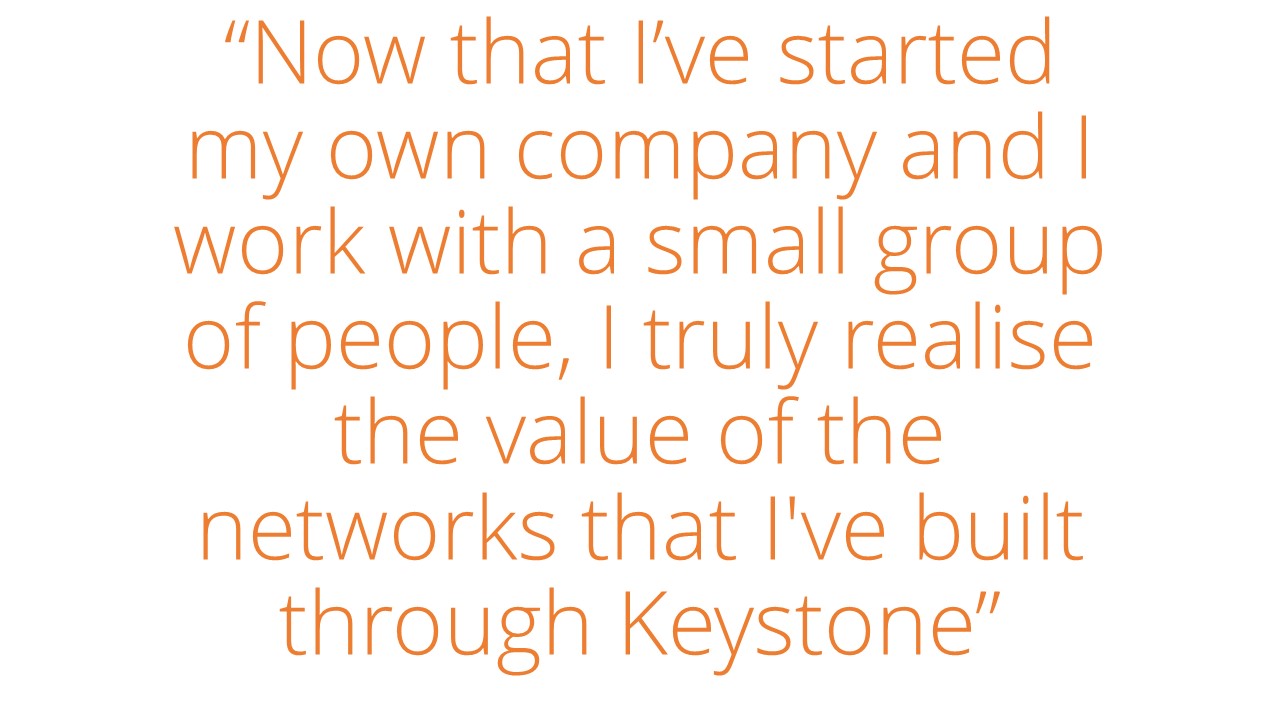 This passion has led her into her current roles as a sustainability advisor on the TV show Marae DIY and as the project manager of the development of a highly sustainable, community-centric building in Kaikohe, with Ngāpuhi and the Far North District Council. "We're very excited about this one – there is so much potential within the community and we have a great team to work with."
These are the kind of graduates that Keystone produces – energised, proactive, and vital to the future of the industry. Sam may not be the new face in the room any more, but she still maintains her ties with Keystone, as an active member of the alumni committee. And she still recognises the value of her Keystone connections. "Now that I've started my own company and I work with a small group of people, I truly realise the value of the networks that I've built through Keystone. To have people I can call and check things against, or just bounce ideas off, is something that I'm very grateful for."