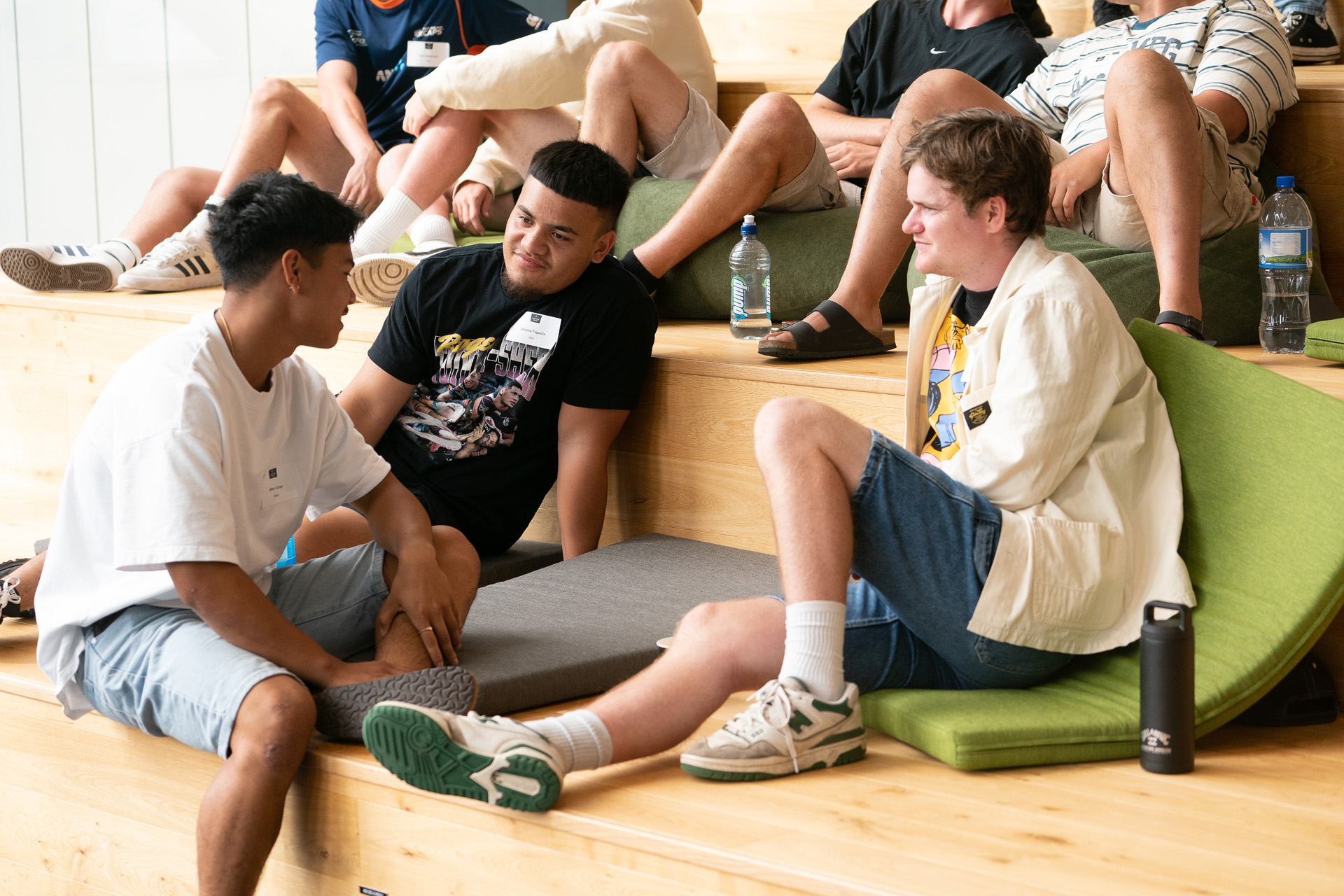 One of the world's leading real estate firms says that a varied programme contributing to corporate social responsibility (CSR) helps to attract industry talent, with young leaders increasingly seeking positions with organisations which provide innovative solutions to social issues.
Colliers New Zealand Executive Chairman Mark Synnott says the business has significant growth aspirations, some of which can be achieved by attracting the right young talent to provide a fresh perspective and energetic approach to the property sector.
The business is the latest industry giant to align itself with property education charity Keystone Trust in a sponsorship role it says demonstrates a commitment to education and career development for young people in New Zealand.
Founded in 1995 to honour the legacy of philanthropist and property developer Graeme Bringans, Keystone Trust is a registered charity which provides financial, professional and pastoral support for students working toward tertiary qualifications in the property and construction sectors.
Since its inception, and with the help of sponsorship partners like Colliers, the trust has supported more than 200 students and boasts one of the strongest professional and alumni networks in the country.
"There's a natural synergy between Keystone and Colliers, and this partnership allows our business to provide more young New Zealanders with their best chance to succeed professionally and personally through education and career development," Synnott says.  
As a sponsorship partner, Colliers will provide annual funding, mentorship and professional support opportunities for Keystone students annually.
"We're actively trying to recruit talented people from various backgrounds, and we know there is significant potential to provide further opportunities across our organisation to people who are passionate about joining our industry.
"We have seen the depth of value Keystone Trust contributes to young people's lives, not only in securing funding for tertiary study, but the interpersonal development which helps to deliver strong, confident participants in the workforce."
One such example is Keystone Trust alumni and current Colliers team member James Petherick, who has gathered quite an impressive curriculum vitae since receiving the Keystone Trust Study Award as a school leaver in 2014.
Armed with a Bachelor of Property from the University of Auckland, Petherick took on a role at NZX-listed real estate investment firm Kiwi Property before moving to Colliers in 2022, where he is now a Large Format Retail Broker.
Focused on philanthropy himself, as a boarding house manager and first XI football coach at his former alma mater, Dilworth School, Petherick was impressed with Colliers' commitment to its CSR objectives, noting the business provides many ways for young people to engage professionally.
"There's always something happening at the office, from workshops, personal and professional development sessions, skills masterclasses and networking opportunities, each emphasising on mental and physical health," he says.
This focus on people and culture is part of a broader movement corporate organisations of all sizes are determined to fulfil, increasingly aware of the implications for employee satisfaction, wellbeing and productivity.
"The property industry features an incredibly high percentage of people with entrepreneurial characteristics who bring a different perspective to the workplace. We value this innately.
"Building lasting relationships is important, and this is best achieved by supporting our team, the industry and broader community through engagement initiatives with meaningful organisations like Keystone Trust," Synnott says.
For further media enquiries, please contact
Amanda Stanes                                                                             
Keystone Trust – General Manager                                             
M: 021 689 380
E: amanda@keystonetrust.org.nz 
Nicola Mercer                                                                                
Colliers New Zealand – Director of Administration                                             
M: 021 262 7866
E: nicola.mercer@colliers.com