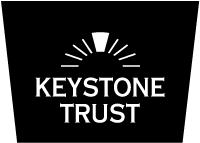 Meet the Board
Keystone New Zealand Property Education Trust is a charitable trust which was incorporated in 1994. The Trust is governed by a Trust Board made up of industry representatives. The role of the Trust Board is to set the strategic direction for the organisation in the best interests of the property industry. The Trust Board is supported by the Trusts management who are responsible for supporting its strategic objectives.
TRUST MANAGEMENT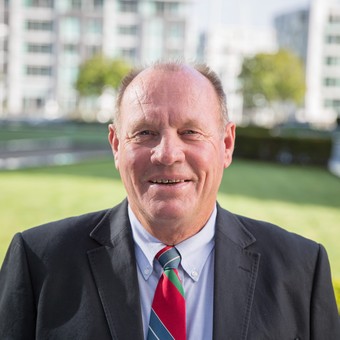 Mike Higgins
Chairman
Mike was a prime instigator of the Trust, having been a fellow Director of Graeme Bringans prior to his death. As president of BOMA (New Zealand Property Council) at the time, he conceived the concept and found support in the industry to successfully establish the Trust in its initial form. He has been the Chairman of the Trust Selection Committee since its inception and became the Chairman of the Keystone Property Education Trust in April 2011.
"Participating in Keystones work is what I enjoy. Helping to provide young people with opportunities they would not otherwise have and watching them flourish from those opportunities gives me great pleasure. Watching them grow year by year through their studies, entering their chosen careers and going on to be successful, more than balances my involvement."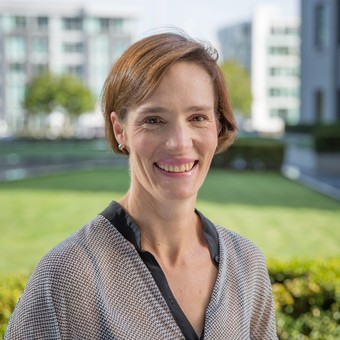 Kate Healy
Vice Chair
Kate Healy is the Chief Operating Officer at Ngati Whatua Orakei Whai Rawa Limited, the commercial arm of Ngati Whatua Orakei.  She has been working for the Ngati Whatua Orakei hapu (sub-tribe) since August 2013.  Prior to that she was a partner at a national law firm specialising in commercial property and property finance.
"I am a firm believer in paying it both back, and forward.  Keystone is a hand-up for our students – helping them make ends meet financially and fulfil their potential."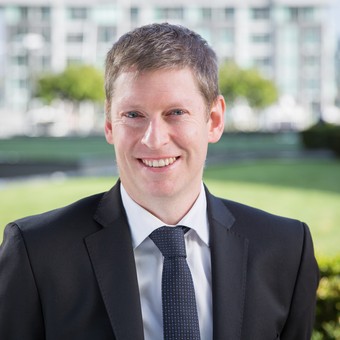 Andrew Petersen
Trustee
Andrew is a partner and the head of the Property team at Bell Gully. He has led the Bell Gully teams advising on a number of New Zealand property projects such as the redevelopment of the Britomart precinct in Auckland, and the development of Fonterra's head office in Viaduct Harbour.  Andrew became a Trustee of the Keystone Trust in 2011.
"The Keystone Trust is a fantastic and very rewarding organization to be involved with.  It offers sponsors the opportunity to provide financial and networking support to students with an interest in the property industry, as well as great networking opportunities at events for the sponsor family.  It is a great pleasure to see the transition that the students make from their first interview, through their tertiary education and into a property industry role."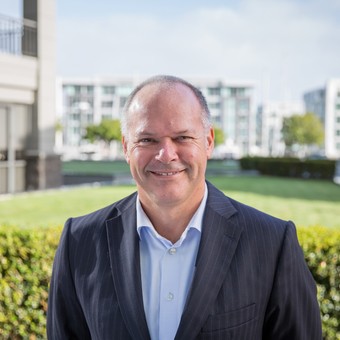 Greg Pritchard
Trustee
Greg joined the Board of Trustees in October 2011.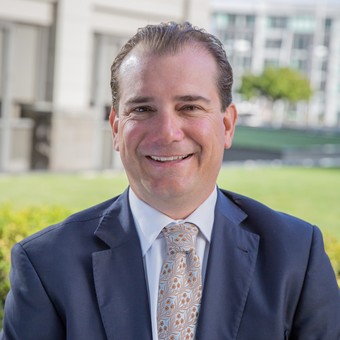 Mike Bayley
Trustee
Mike is Managing Director of Bayleys Real Estate Limited, New Zealand's largest private full service property company concluding in excess of $7billion of transactions in 2007. Mike is a graduate of Auckland University and has over 20 years' experience in the property industry both within New Zealand and internationally.  Mike has been a Trustee of the Keystone Trust since 2002.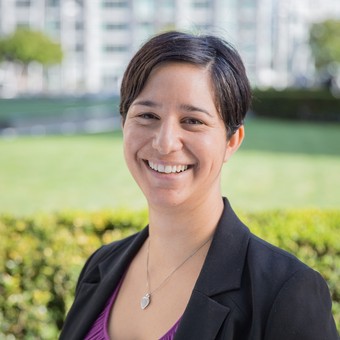 Corrina Gibbons-Hurinui
Trustee
Corrina received a Graeme Bringans Property Education Trust Student Study award in 1999 to study Civil Engineering at Canterbury University and graduated in 2003 with an Honours degree. Corinna has recently left her position as Project Manager for Coffey Projects in Auckland to focus on her young family of four boys. but is still heavily involved in the industry and Keystone Trust. Corrina's involvement with the Trust continued after graduation and she was instrumental in the formation of the Keystone Alumni Group in 2005. Corrina is the Trustee responsible for student & alumni matters and is also a member of the Trust's Selection Committee.
"The first-hand inspiration, support and opportunities I received as a Student Study Award recipient were invaluable. I always wanted to give back to the Trust once I had finished studying and my work founding the Alumni and now as a Trustee enables me to do so. It's a great privilege to help select the award winners each year. I see myself in them, and I know that like me, they will all go far with the Keystone Trust."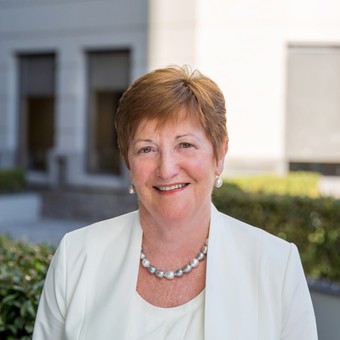 Binty Bringans
Trustee
Binty has had a long association with Keystone, being instrumental, with a group of friends and colleagues, in establishing the Trust in memory of her late husband Graeme Bringans. Binty previously stood as a Trustee from 1994 to 2000 and over the years has enjoyed watching the Trust flourish. Now at a point where she can once more dedicate her time to a cause that she is immensely passionate about, Binty will take up a portfolio including events and Trust communications.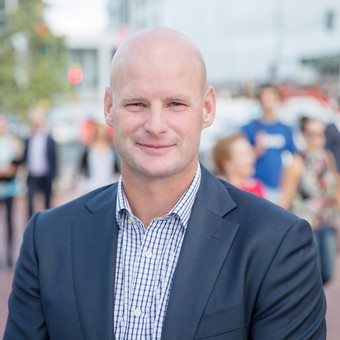 Scott Pritchard
Trustee
Scott Pritchard CEO of Precinct Properties is our newest Trustee, taking up his position in early 2016. Scott  has led Precinct Properties since 2010 Scott has more than 15 years' experience in property funds management, development and asset management.
"I'm excited to have been given the opportunity to join Keystone as a Trustee. I've been aware of the great work Keystone Trust do for some time and I look forward, both professionally and personally, to becoming involved."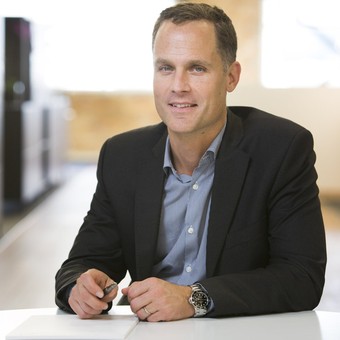 Jeremy Hay
Trustee
Jeremy Hay is the joint Managing Director of RCP, New Zealand's pre-eminent independent Project Management company. Jeremy is a graduate of Auckland University and has been involved in New Zealand's property industry for 20 years, delivering some of New Zealand's most iconic buildings.
"Joining the Keystone Board and being a part of the development of young people in New Zealand's property industry is an opportunity that I am proud to be a part of. RCP has a long standing association with Keystone Trust and I look forward to watching our students grow and become future contributors to this country's ever changing skyline."
MANAGEMENT
In 2014 the Trustees made the decision to engage a General Manager to oversee Keystone Trust and to help them ensure that objectives are achieved. The role of management is to work with all stakeholders to ensure that the sector is engaged in the activities of the Trust.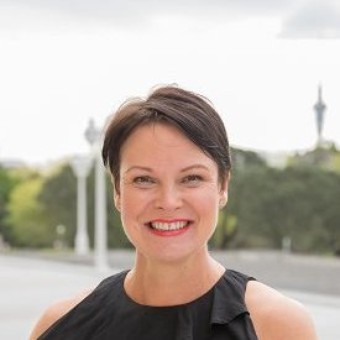 VICTORIA McARTHUR
General Manager
Victoria brings a broad range of skills to the organisation, which includes an extensive background in marketing, communications, fundraising and management. A key focus of her roles has been to significantly raise the profiles of the organisations she has worked with whilst ensuring strong relationships are established across all stakeholders.
"I feel privileged  to be working in an environment where promoting academic opportunities are integral to the organisations spirit. Building strong relationships across the Keystone family are a primary focus, together with fulfilling the Trustees mandate to move the organisation forward, whilst supporting our future property stars."