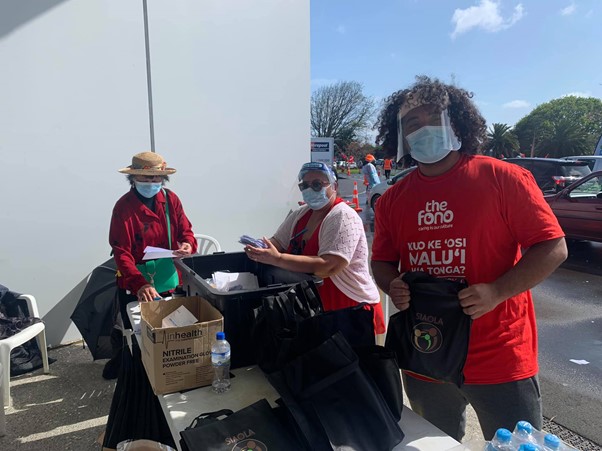 Flash back six months, New Zealand was in the grip of its latest virus outbreak, the dangerous Delta variant has reared its unwelcome head and communities across the country were struggling with low vaccination rates.
In early August 2021, only 13 percent of the eligible Pasifika population had been fully vaccinated, and it became apparent that a mixture of communication, community engagement and leadership was necessary to improve the health response for Pasifika peoples.
Mobilised by the unsettling atmosphere and the fear he felt spreading across his Tongan community in Auckland, 2015 Keystone Trust Study Award recipient John Tagi became determined to provide support.
"Ongoing lockdown extensions, low Tongan vaccination numbers and uncertainty in our community was affecting the way I was able to think, create and grow," he says.
"Noise online became louder with mixed messaging, dividing families, businesses and friends," he adds.
As a team leader at the To'utupu Tonga Trust John sought to collaborate with community representatives, creating vaccination pop up events that became prolific across Auckland's landscape from August to November in 2021.
Drawing on his own experience with the COVID-19 vaccine, John was able to create a dialogue with attendees, discussing concerns about vaccination and ensuring it became accessible to everyone in his community.
"I was hesitant to get the vaccine at first, but with research and the support of a health specialist, I made a confident decision to get vaccinated, not only for myself but for the health and safety of my friends, family and the wider community," he says.
In the planning and execution of these mass vaccination events, John tirelessly hashed out ideas, secured commercial support and engaged with youth, community and church leaders across the country to ensure maximum community engagement.
His hard work paid off as the 'Mega Vax Pacific (MVP) drive-through event, held in three days over 12-14 September saw the Tongan community in Auckland hit its benchmark goal of 90 percent first doses.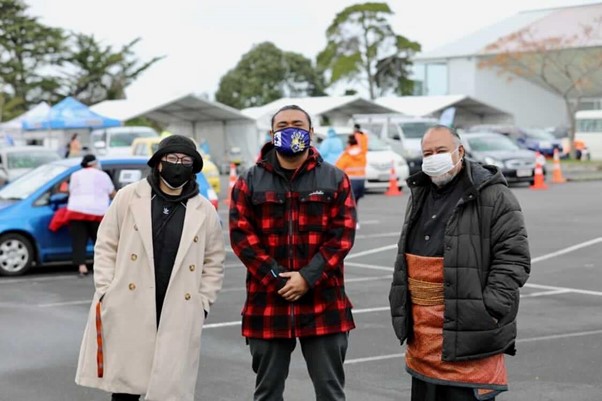 "Support from the entire community was instrumental in mobilising our people to get vaccinated and these vaccine pop-ups were a resounding success," he says.
"I was humbled and proud of my people, the service I was able to provide has allowed me to grow as an individual and I will forever be grateful for the opportunity to collaborate and see our community come together – perhaps stronger than ever."
Following his receipt of a Keystone Trust Study Award in 2015, John graduated with a Bachelor of Architectural Studies from Unitec, and in the summer of 2018, he completed an architectural internship with one of the Trust's sponsorship partners Ignite Architects.
Currently, John is working towards his Masters in Architecture while splitting his spare time between employment at a masonry business and his work as a team leader with the To'utupu Tonga Trust.
"The opportunities I have received through the Keystone Trust have proven invaluable, and I continue to undertake fulfilling endeavours, both professionally and personally, confident in the support I receive through the alumni network and Keystone's sponsorship partners," he says.
For further media enquiries please contact Keystone Trust below.
Amanda Stanes
Keystone Trust – General Manager
M: 021 689 380
E: amanda@keystonetrust.org.nz