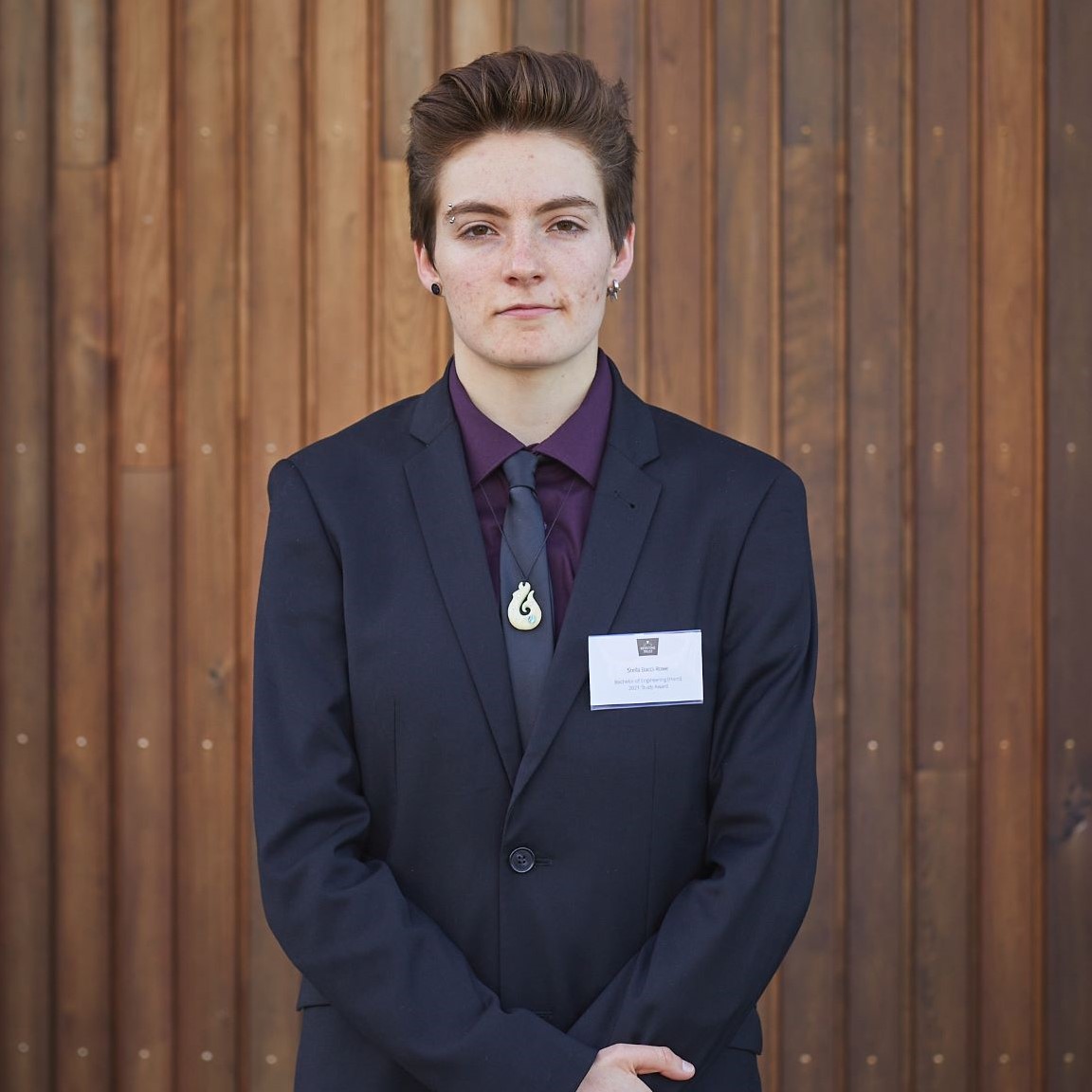 Culture has played a pivotal role in 2021 Keystone Trust Study Award recipient Stella Bacci-Rowe's formative years, with their decision to become a fluent te reo Māori speaker helping them to aspire for much more than just language proficiency.
Growing up immersed in the Māori culture in the sunny Nelson-Tasman region, Stella recalls early memories of hui at Onetāhua Marae surrounded by friends and whānau.
"Being a part of marae whānau from a young age has given me a strong sense of cultural identity, and I feel honoured to have such a feeling of belonging and connection to my whenua.
"My mother, who is a Te Ataarangi Ki Tauihu o Te Waka a Maui Kaiako of eight years, has always supported my interests and ambitions, encouraging my te ao Māori studies," they say.
As an active member of the community and Te Ataarangi teacher of te reo Māori, Stella's mother delivers a local community-based programme for adult Māori language learning based on the Te Ataarangi learning principles.
Te Ataarangi is a methodology that builds on The Silent Way language principles of learner autonomy and active student participation. The technique puts an emphasis on the spoken word over grammar translation.
The Te Ataarangi teaching and learning principles were developed by Māori language advocates Kāterina Te Heikōkō Mataira and Ngoingoi Pēwhairangi, who developed the program through community education initiatives in the late 1970s.
Teachings have been developed to incorporate Māori values and customs, and has been credited as making a significant contribution to the revitalisation of the Māori language.
First taking part in Te Ataarangi classes at age 13, Stella has since completed five years of formal te reo Māori learning, much of which was completed while they were still in their final years at Golden Bay High School.
"Studying towards my qualifications in high school was challenging because I had to find a way to balance my schooling, te reo Māori learning and other extracurricular activities.
"I was determined, and I am so thankful because my understanding of the Māori language and principals of whānaungatanga and manaakitanga continue to provide me with such a broad perspective," they add.
Currently in their second year of a Bachelor of Engineering (Hons) at the University of Canterbury, Stella says they are proud to contribute to New Zealand's goal of 1,000,000 te reo Māori speakers by 2040.
"At the last census there were less than 1,000,000 Māori registered, so it is vital that pākehā living in Aotearoa contribute to the revitalisation of the language," they say.
In 2020 the number of teenagers studying te reo Māori at secondary school passed 30,000 for the first time, while those studying at tertiary level are on track to exceed 15,000.
"Learning Te Ataarangi Māori has helped to strengthen my cultural awareness, my depth of understanding and my personal belief system – with an impact on everything I do.
"I believe that with more people learning te reo we can see huge benefits for Aotearoa as a nation, developing a deeper kinship with our culture through the Māori language," Stella says.
Further media enquiries can be directed to the contacts below
Amanda Stanes                                            
Keystone Trust – General Manager                
M: 021 689 380                                              
E: amanda@keystonetrust.org.nz