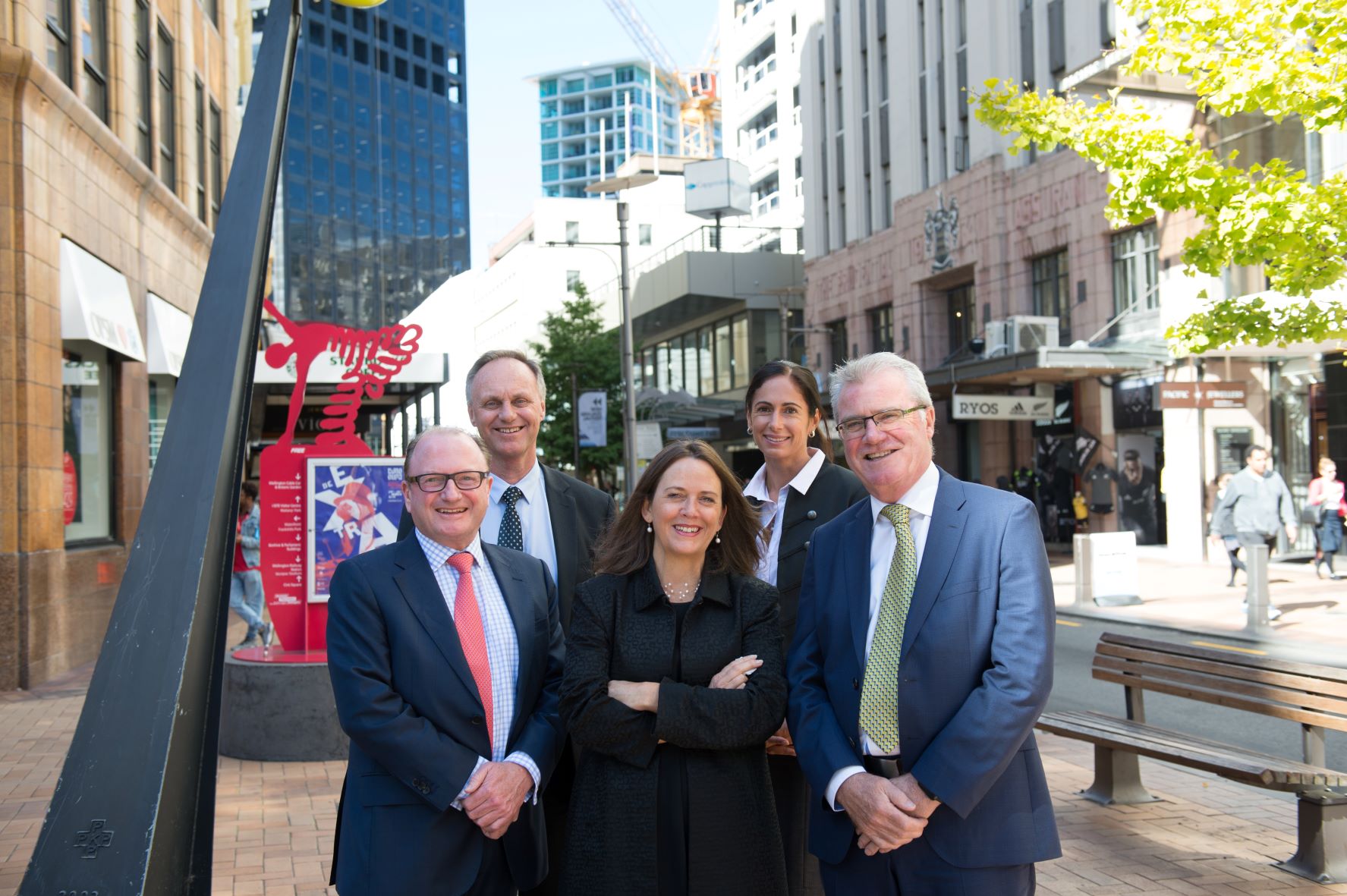 SWR Group is a boutique executive and specialist search firm, with a particularly strong presence in the property sector. For Tim Rosenberg, Director of SWR Group's Auckland office, his connection and support of Keystone Trust is both personal and professional.
When Tim and his New Zealand-born wife, Felicity, were visiting family back in 1991, Tim, then a Chartered Surveyor, was fortunate to meet the man behind the Trust, Graeme Bringans.  Today, full circle, Tim's wife is now the Trust's Student & Office Administrator, and Tim has brought his colleagues with him as the newest supporters of the Trust.
"Graeme gave me an hour of his time and left a good impression and he certainly helped me in making the decision to immigrate to New Zealand. When I learnt some 22 years later that Keystone Trust was essentially established in his memory, I felt compelled to get more involved," says Tim.
In fact, Tim had been brushing up against Keystone Trust virtually as soon as he moved to Auckland.
"The Trust has such a strong foothold in the property and construction sector that when I was reconnecting with Auckland business, it was David Maurice who said I should at the very least register for the Trust's newsletter.
"Then at a CoreNet annual symposium, awaiting to announce who had been awarded Corporate Real Estate Manager of the Year, I found myself sitting next to the mighty Lloyd Budd and I heard his story of how the Trust's Study Award enabled him to launch what is an incredibly successful property career."
Tim has attended several Keystone Trust events over the years and one thing that became clear was the support and engagement the sector has for the students. And in terms of the students themselves, Tim felt that the Trust had a thorough selection process as they invariably demonstrated a few essential attributes – ones he was particularly interested in as he places people into their next career step.
"To me the students supported by the Trust have a number of essential traits which I think will stand them in good stead in their chosen careers," says Tim. "For example, determination, attitude, resilience, focus and respect.  I believe in the Trust and everything it stands for.  I will do whatever I can to help connect the management team with potential sponsors, as without the sponsors the Trust would not exist."
Keystone Trust general manager, Amanda Stanes, is delighted to welcome SWR Group as a supporter.
"Having such a well-connected industry professional who can offer advice, access and advocacy for the students and the Trust, is key to us lifting our profile and enhancing our engagement across all the various sectors.
"Tim's clear passion for building the capacity and capability of the sector, and for creating future leaders aligns strongly with our Kaupapa.  The industry is changing so much and there are new career opportunities that many of the students are now aware of so access to SWR's market intel will help them as they enter the employment market."
For further media enquiries please contact Keystone Trust below.
Amanda Stanes
Keystone Trust – General Manager
M: 021 689 380
E: amanda@keystonetrust.org.nz