Property Industry Careers
In this section we will introduce you to just some of the careers that are on offer in this great industry. There are many roles to choose from and many qualification paths that can lead you to your chosen profession. Take some time to look at the roles we have featured and also an overview of the qualifications we support. We have also included some stories "A day in the life of....' from people that are actually carrying out some of these roles within our sponsor company organisations. We hope this gives you a good insight into what is on offer.
QUALIFICATIONS
A DAY IN THE LIFE...
Do you want to build your own future?
Check out our guide to careers, qualifications, university and Keystone Scholarships.
Tell me about positions
The property and construction sector remains an important part of the New Zealand economy, with graduate-level managerial and professional posts expected to increase significantly in the next decade. The growth in demand for talent is due to many factors that have impacted on the New Zealand property and construction sector.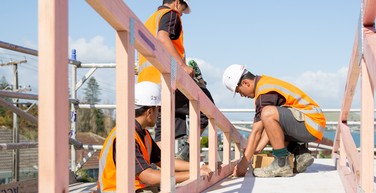 Tell me about qualifications
There are many tertiary pathways that can lead you into the property sector. We support students on their tertiary journey across many different property related qualifications and across all New Zealand tertiary institutions that offer these studies.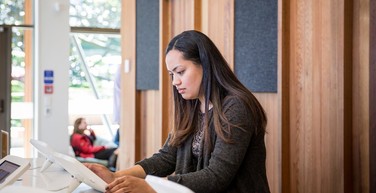 BACHELOR OF BUSINESS STUDIES (Valuation and Property Management)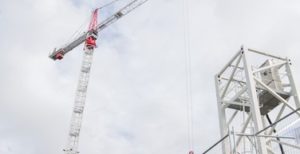 What
The Bachelor of Business Studies (Valuation and Property Management) allows you to gain the knowledge of business disciplines including valuation, property and asset management, property development and real estate industries.
Career Options
Graduates find work in areas including:
Private practice firms involved in property and development consultancy, project management and co-ordination, and property management
Valuation firms
Commercial and industrial enterprises which use, occupy, or own all types of property
Life offices, insurance companies, finance houses, banks, and mutual and superannuation funds which are heavily involved in property investment, financing, and ownership
Government organisations involved in property and development consultancy, project management and co-ordination, and property management
Local and Regional Authorities, Universities, Medical Facilities
Regional shopping centre, supermarket, and chain store developers and operators
Development and construction companies
Real Estate firms
Where
Bachelor of Engineering

What
There are many specialisations within the Bachelor of Engineering. The key focus for the property and construction sector is in the area of Civil Engineering.
Civil engineering covers the areas of structural, water, geotechnical, transport and the environment.
The Bachelor of Engineering provides you with technical and theoretical knowledge and analytical, problem-solving and communication skills required by the profession of engineering.
Career Options
Graduates find work in areas including:
Civil engineer (design)
Civil engineering project and/or construction manager
Geotechnical engineer
Roading-transportation engineer
Structural engineer
Water/environmental engineer
Where
Bachelor of Property

What
The Bachelor of Property will provide you with the knowledge and understanding of the principles, concepts and ideas that underpin property processes. The programme incorporates communication, data and information analysis, marketing and research – all in the context of the property industry.
Options are available to undertake a conjoint degree, combining property with Law, Commerce or Engineering.
Career Options
Graduates find work in areas including:
Investment management
Valuation
Property finance and investment
Property management
Property consultancy
Property development
Market research
Project management
Building surveying
Property portfolio fund management
Where