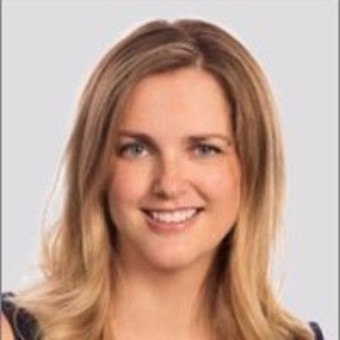 Simone Sharp
Chair of the Alumni & Associate Director, Construction Services - AECOM
After nearly a decade as a Registered Pharmacist and during my 'OE' in the UK and Ireland I found myself at a crossroad between undertaking further pharmacy related study or embarking on something entirely new. To test the waters I undertook a Diploma of Interior Design at the Dublin Institute of Design; this lead to my decision to retrain for a career in the property industry and I haven't looked back!
Having only previously studied science subjects throughout my high school and Otago University days I found the Bachelor of Property degree at the University of Auckland fascinating; accounting and economics as well as property marketing, finance and valuation were all new to me and I threw myself into my studies all while working 30+ hours a week at Middlemore Hospital.
I was awarded the inaugural Bayley's Key Sponsor Scholarship in my final year. Keystone's commitment to me throughout my studies and early employment gave me a head start on my property career and further cemented that the decision to change paths was justified. I was appointed Chair of the Keystone Alumni committee in 2017 and see this as a great platform to give back and extend that same opportunity to the current students and new Alumni members.
Throughout my career in New Zealand I have worked as a project manager for Keystone sponsor and supporter companies including Pragmatix, Coffey, The Building Intelligence Group and now AECOM. I've worked with clients in varied sectors from education, healthcare, aviation, retail and commercial, during a 5 year relocation to Sydney I managed a large team for the feasibility and design of a major hospital redevelopment on the NSW Central Coast where being an ex-pharmacist gave me great insight into the operations and drivers of the hospital. Most recently I've been part of the AECOM team working on projects for Auckland International Airport.
I love leading a diverse team on complex projects to deliver amazing outcomes for our clients and communities; it's a great feeling to drive around the city and passing a building or landscape that I have played a part in shaping. I can't thank Keystone enough for their support.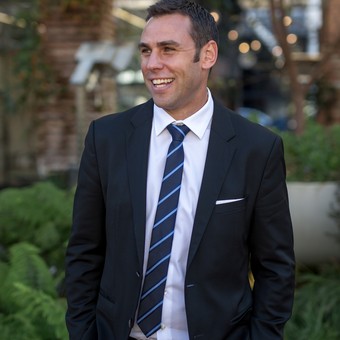 Lloyd Budd
Director – Retail/office & Operations at Bayleys Real Estate
"It was a pretty confusing time in my life. I wasn't living with my parents at the time and was a little bit lost. No one ever gives you a play book for life beyond the structures of the school system. It was through my school careers advisor who actually introduced me to Keystone. Initially, it was the significant financial value of the scholarship offered by Keystone that was the sole driver for me to fill in the application on the wooden floor at my girlfriend's house."
"When I received the scholarship, I had no idea what being in the 'real estate industry' meant. However, at the annual awards dinner for Keystone, John Bayley came up to me and asked if I wanted to work for him that summer, as an intern. What a break!
Throughout my Keystone journey the mentoring and networking has been incredible, substantially more valuable than any price tag you can put on a scholarship. If I hadn't had access to the people and networking opportunities afforded by Keystone, I would never have had the start in the industry that I gained."
A fast forward though my career; from the early day as an intern I went on to be Bayleys youngest franchise owner at just twenty-three years of age. Then followed a seven-year stint as the Commercial Director at Majid All Futtaim in Dubai and more recently with Lend Lease in Sydney as their National Operations Manager, Urban Regeneration.
"Now here I am back at Bayleys! I have just taken up my new role as Director of Office, Retail & Operations and I'm loving being home. Looking back, I don't know where to start, everything would have been different without Keystone. I doubt I would have even joined the real estate industry. I may have never travelled to Dubai – and may have never met my wife & had two beautiful kids. It was a true crossroads point that I owe the whole direction that my life took to the Trust and everyone that supports it".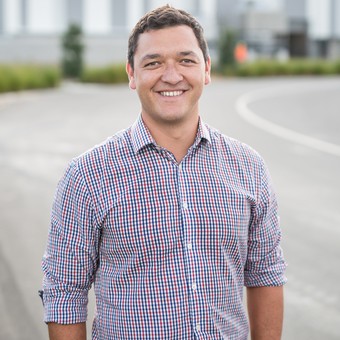 Tamati Parker
Director – C3 Construction Limited
"My days started at Lytton High School on Gisborne and looking back now I had no clue what was to come. The most I knew about the construction sector was laboring for my dad on a building site and I knew that wasn't going to be for me. Fortunately, I had a great careers advisor, Craig Wilkie, who saw more potential in me than I probably saw in myself. I remember Craig saying to me "set your sights higher and make yourself some goals".
"Mum and Dad split when I was young, and then Nan started to get older, so as the eldest son, I moved in to look after her. I was pretty independent back then, taking off on surf trips to raglan or Dunedin and sleeping on couches was a pretty normal weekend. Anyhow Craigs words stuck, and to my surprise, I graduated from school as one of the top students. With Craigs input I had filled out my Keystone Scholarship application and this is when everything changed.
"The next I knew I was in Auckland, for the first time in my life, going up to a fancy office in the Sun Alliance building and meeting ten high flyers, who were the Keystone selection panel. Mum had told me to always shake hands and I made sure I did. I wouldn't say I was nervous, just super pumped at being there. When I returned to Gisborne I got the call, I had the Scholarship, awesome!
"This is where they Keystone support system kicked in, Uni days started at Wintec in Hamilton. With a strength in numbers I fell into Quantity Surveying. Then with the support of my mentors at Keystone came a move to Auckland, working as a cadet for Multiplex, and finishing my studies at Unitec. I was always being told "You are capable of anything "and I found out I was. Keystone were right behind me all the way. Jumping to today, I have launched my own construction business, C3 Construction, where I get to put in practice all the things I have learnt over the years and where I really get to stretch my legs!
"Looking back I can see the difference Keystone made to my life, they inspired me to reach those goals I had set with Craig. I look up to all the students that went before me, and the people that I have met through these networks are now some of my best mates. Its inspiring to see how the organisation had grown and now, its mu turn to give back."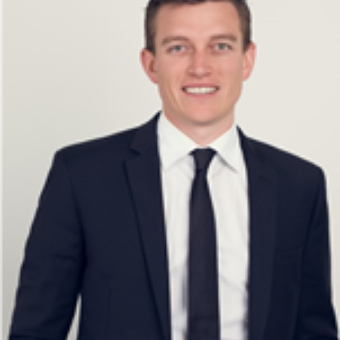 "Once you're involved in the programme you can't really go wrong with your career"
Josh Leckie
Partner, Lane Neave | Resource Management and Commercial Property Lawyer
Josh Leckie is a bit different to most other Keystone students, as he is the one of very few to pursue a career in law.
However, he still believes that Keystone was instrumental in helping him to grow his career goals.
Josh was awarded the Keystone Trust scholarship in 2003, and gained a LLB and BSc in Land Planning and Land Development from the University of Otago.
The networking opportunities through Keystone have been especially useful for Josh, where he was able to connect with mentors and build relationships with a range of people within the Trust.  He completed an internship at Westfield before starting as a summer clerkship at Bell Gully where he later worked as a Senior Solicitor.
"Once you're involved in the programme you're on the pathway to a successful career," says Josh.
"Striking up relationships with different people has put me in a great position to take advantage of different opportunities."
Josh is now a Partner at commercial law firm Lane Neave.  He is Queenstown based, working both locally and travelling weekly for projects in the other key markets of Auckland, Wellington and Christchurch.  His work involves the consenting and development of major projects and preparation of strategic property advice to some of the largest organisation and strongest brands in New Zealand.  This often includes liaising with large teams of consultants and producing complex legal documents.  His expertise is regularly called upon to carry out due diligence investigations and commercial negotiations for transactions.
He brings skills across resource management and property law – areas that have traditionally been seen as two separate processes, but are increasingly intertwined in any project development.
For a project to be built, multiple property rights must be in place and permissions must be granted from various authorities.  Obtaining these rights and permissions involves complex legal processes.
"My role involves investigating that everything is in order when clients are buying land or businesses so that what they want to do with the land is achievable, obtaining all resource management permissions required and then structuring the development to give effect to those permissions in a way that achieves our clients' objectives," says Josh.
The currently projects Josh is actively providing advice on include Wellington International Airport's proposed runway extension, subdivision and development advice to the Alexandra Park Epsom residential and commercial development, and resource management advice to Progressive Enterprises Limited for several new Countdown supermarkets.
Josh finds it particularly rewarding to work be involved in projects with tangible outcomes and where he is able to see the fruits of his labour across the country.
He says the networking opportunities that Keystone provided as a property professional made a massive contribution to his career.
"Essentially, if you want to take them up, there are unlimited networking opportunities with leaders of the industry," Says Josh.
"These connections are just as valuable for alumni and sponsors."
"In my day to day work as a lawyer I often connect with companies whose CEO is involved with Keystone, and because of my involvement in Keystone, I've  often already built a relationship".
Josh thinks that companies gravitate to Keystone because of the potential of the students and because they have a drive that others may not share. They have had to do well, although well supported by Keystone throughout, which he agrees is also a benefit to employers.
He also says that organisations looking to target funding into student scholarships are important.
"Keystone does the hard work for the sponsors, and casts their net wide to potential leaders in the industry," says Josh.
"There's a genuine need to help these people enter and progress through the industry – but there are also many benefits for their companies."
His advice to other young people and students that are considering getting involved with Keystone:
"Absolutely get involved," Josh added. "The scholarships are generous, and there's no better organisation that will give you the platform for your career than Keystone."
"They'll give you all the opportunities you want- all you have to do is work hard an make the most take them." them."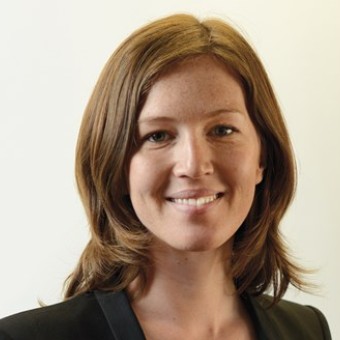 "I wanted to be something different every year when I was a child"
Mary Henry
Registered Architect - Associate Principal, Jasmax
Mary Henry wanted to be something different every year when she was a child, including a lawyer, doctor and an architect. Now she holds a variety of different roles as an adult – an active member of the Keystone Alumni, a project architect and Associate at Jasmax. And if that wasn't enough, she also occasionally teaches at the University of Auckland.
Mary gravitated toward architecture because she has always had a keen interest in art and the mathematical and physical side of art.
"During high school I was a geek with an insatiable appetite for knowledge," she says. "I wanted to do everything and I couldn't wait to get to university even though I wasn't sure what I wanted to do as a career.  My subjects eventually focussed around calculus, physics, art, graphics and sculpture."
In her final year she made her decision to go for a Keystone scholarship.   "I was looking seriously into architectural degrees. The high school career advisor suggested I apply for the Keystone scholarship.  I had been worried about how I would pay my way through a degree of that length, so I went for it. When I heard I'd been selected it gave me immense confidence in my decision.  For me it was a sign it was a good next step."
Mary finds the financial support that the Trust offers very important. She says that many of the students have challenging circumstances that mean studying without it would not be possible.
"The financial support gives them the freedom to focus more on their studies. In my situation, having to be self-reliant at a young age, it enabled me to study rather than go directly into the workforce.  But then there is a lot more to it than the money. The personal support Keystone offers, and the exposure to people in the industry, sponsors and the like, is incredibly valuable.  It gave me an insight into the industry and confidence to be a part of it.
"Without the scholarship, my tertiary experience would have been very different.  It gave me financial stability and freedom that I wouldn't have had otherwise.  I wouldn't have come out of the other end with the grades and experience I had."
When Mary graduated with a Bachelor of Architecture, one of the Keystone sponsors she had met asked her to interview, and she was hired at Jasmax – a 'foot in the door' moment she credits to Keystone.
Then she travelled and worked in Brazil. "It was a wild experience. They have incredibly beautiful architecture and I enjoyed working with different construction methodologies, materials, texture and colour.  I love their fearless use of mass and simple form," she says.
Upon returning to New Zealand, Mary ultimately came back to Jasmax, where she is now a Project Architect and an Associate. "I am currently working on a tertiary education development in South Auckland. It involves day-to-day management of the job and there is a lot of variety in my role, including design, client briefing and liaison, consultant coordination, managing the project team and reporting to the project principals. I am the person who needs to have an understanding of every bit of the project."
She also teaches periodically at the University of Auckland. "It's great, and challenging.  A major part of the architecture degree is studio based design.  I tutor those students and help them develop their design throughout the semester."
This experience also gives her an understanding of how and why the programme appeals to sponsors. "The scholarship programme offers strong opportunities for Keystone sponsors to get to know students who have already gone through the thorough selection criteria, so you can be confident that the students are of a high calibre."
Where she thinks differs Keystone from other scholarships is that the support the Trust provides goes way beyond the monetary.
"Keystone offers a head start for a young person coming into an industry where having a broad network of contacts is valuable.  As a young person with little knowledge of how the industry worked and who was involved it was a big learning curve for me when I was a student. Great parties though!"
For advice to other young people who are considering applying to Keystone, she says: "Just do it. If you are considering it, do it. I can't think of a single negative. It's only been great for me."