Keystone Trust's first legacy family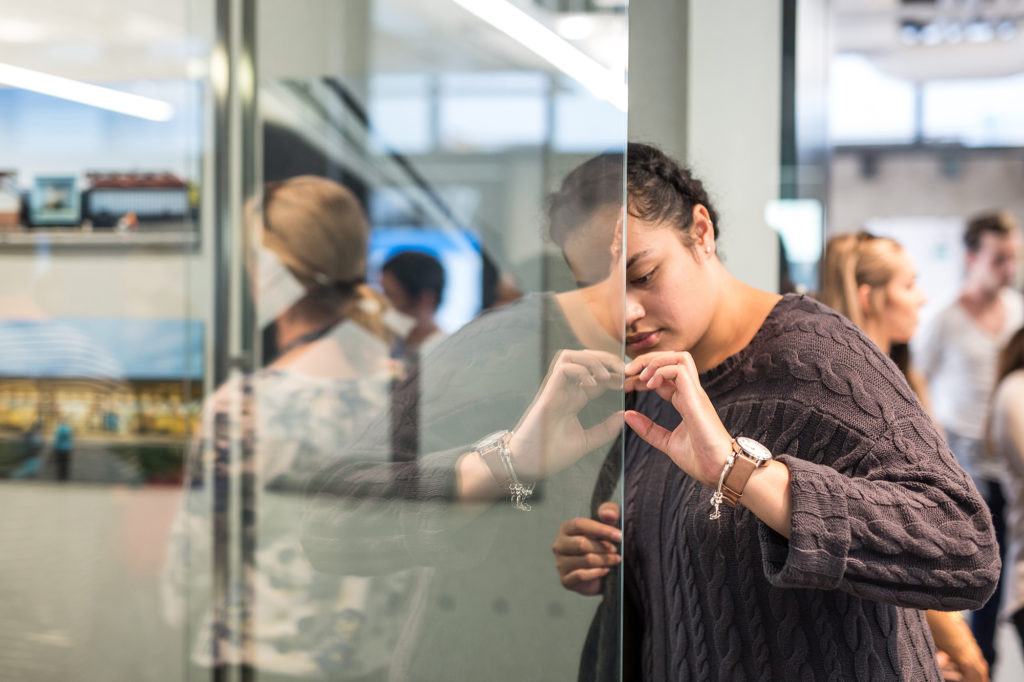 Image above: Moalapau'u Maka at a site visit of Warren & Manhoney studios in 2017
Moalapau'u Maka, received a Keystone Trust Study Award in 2013 and is now working as an intermediate planner for Auckland Council. She believes the experience Keystone Trust gave her was second to none.
"What is special about the Keystone Trust award to me is that it provided me with more than financial support," says Moala.
"Through Keystone I was able to access internships, receive mentoring, provide mentoring, make awesome friends, have access to networking with other professionals in the industry. I felt so supported by the Keystone team and this made me want to work even harder in my studies."
The most significant impact of Moala's exposure to the Keystone Trust progamme has been the lifting of aspirations for her family and the Tongan community. This year the Trust welcomed Moala's second cousin, Maxine Kaihau, into the 2020 programme.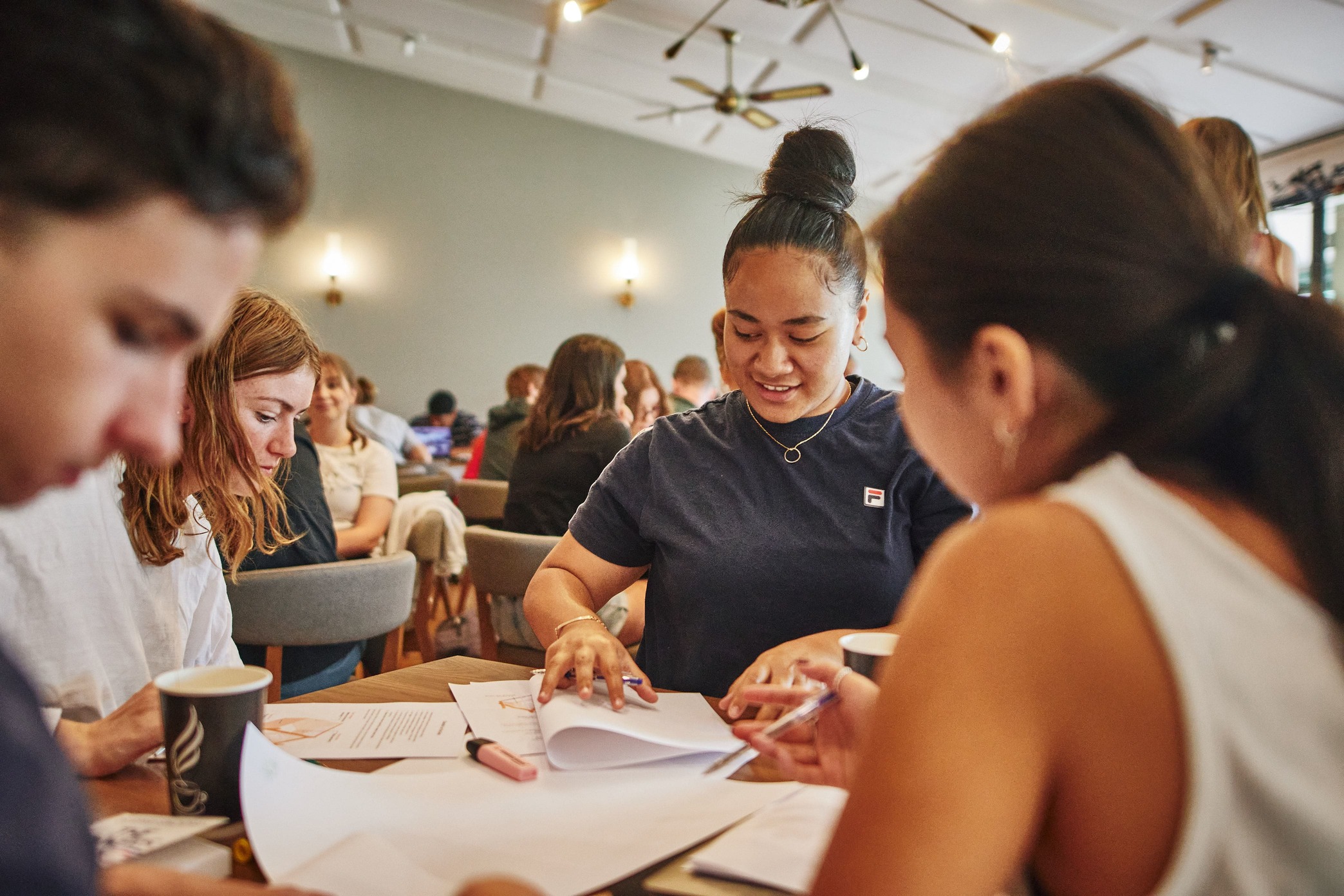 "I had no idea about urban planning nor about Keystone Trust back in 2013. At that stage in my life, I had no solid career plan nor a path I wanted to take in the future," said Maxine.
"I've always had a passion for people and a hobby for being creative. From a young age, I was certain I wanted to pursue a career that would allow me to give back to my people and community, but I wasn't sure of what it was yet. It wasn't until Moala opened the door to urban planning for me and I discovered what role planners play in a community that I saw my future-self in that position."
Image to the left, Maxine Kaihau at the 2020 workshop.
Maxine is the youngest in her immediate family, however she was raised alongside her younger cousins. She is extremely close with her cousins and considers them her siblings.
"I am only the second grandchild in my family to go to university," said Maxine.
"To some this is normal, but I come from a long history of toil and sacrifice, and that is just for me to get to where I am today. Therefore, it is extremely important to me that I complete this journey in respect to my ancestors and elders, but also as an example for my younger siblings and community to follow – I want to make graduating from university the new "normal".
"I've always looked up to Moala and her older sisters who are now electrical engineers, architects, teachers and planners. We all grew up with a religious traditional Tongan background and live in South Auckland. These successful Polynesian women have set an outstanding example for the rest of us. I'm lucky enough to call them family, and only hope to have the same impact on those who look up to me."
Moala was very excited when she heard that Maxine was a recipient of a 2020 Keystone Trust Study Award
"Not only will Maxine be working towards a career within the industry, but she will also receive the same support I received from Keystone during my time in university. There are so many projects and developments happening that could benefit from the experiences and ideas of people with similar backgrounds to Maxine and I. We are underrepresented in the property industry which I have noticed particularly among planners. Most of the time this is due to financial hardship, lack of support and lack of knowledge of these careers. With Maxine receiving the award I feel that more people in our community will be aware of potential careers within the property industry and the opportunities that Keystone Trust has to offer, which is very encouraging."
Keystone Trust was established in 1994, its purpose to support and enable students who have financial need or have been affected by adverse circumstances to take up tertiary studies in the property and construction sector. The Trust has grown and built long-term sustainable relationships with 35 industry sponsors helping support 43 students.
Keystone Trust has worked hard on growing the knowledge of the property and construction industry into schools and the wider community and will be calling for scholarship applications from 3 June 2020 for the 2021 intake.