Sponsors
Our sponsors are some of the finest organisations from the New Zealand Property sector who recognise the importance of paying it forward to assist in the growth of our industry.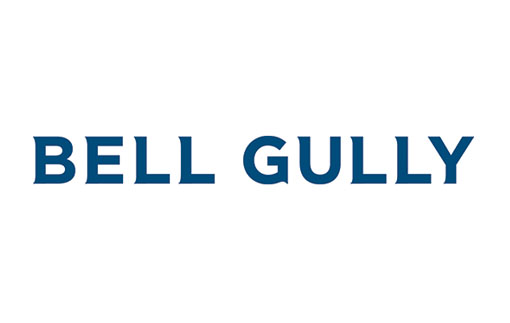 BELL GULLY
Bell Gully is independently recognised as New Zealand's leading commercial law firm. We help many of New Zealand's leading companies and public sector agencies navigate their most complex and
ambitious projects along with their day-to-day operational issues. Our success in doing so is one reason we have been named the 2014 IFLR New Zealand Law Firm of the Year, an award we have
won on eight occasions since 2005. With a team of over 200 lawyers combining market-leading corporate, financial services, tax, property and dispute resolution capability with a wide array of
specialist skills, we consistently deliver practical solutions to everyday and unique problems.
Our link to the Trust
Bell Gully has been a platinum sponsor of the Keystone Trust since its inception in 1994. We see our involvement in the Keystone Trust as an investment in our country's future with a focus on talented students, often from difficult backgrounds, wanting to develop a career in the property sector. We are proud of our long association with the Keystone Trust, and the part we play alongside other sponsors from the property industry. Keystone Trust has made a tangible difference to the lives of the students who have been through the programme, and our firm has also benefitted from being involved, with one of the former Keystone Trust scholars, Joshua Leckie, Senior Solicitor, now working with our Resource Management team.
Contact Details - Bell Gully
Bell Gully
Level 21, Vero Centre,
48 Shortland Street, Auckland,
Auckland 1140
Ph 09 916 8800
Fx 09 816 8801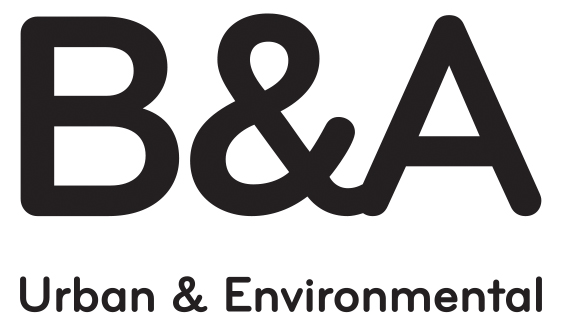 Barker and Associates
Barker & Associates is New Zealand's largest specialist planning consultancy, with over 20 planning and urban design professionals. Based in Auckland, we operate throughout the country and have offices in Whangarei, Napier and Christchurch. Lead by three directors Karl Cook, Nick Roberts and Matt Norwell and a principal Gerard Thompson, the firm has a vast range and depth of experience in often large, very complex and high-profile projects throughout urban and rural New Zealand. We have detailed knowledge of the planning context, statutory processes and organisational structures within which projects take place.
Since its establishment in 1997 the B&A team has developed extensive relationships with key individuals and organisations that influence strategic and consenting planning processes that affect the property industry. We recognise the essential importance of the contribution made by all of those involved in the property industry and B&A specialises in harnessing that collective resource. Our approach to strategic and consenting projects alike is to gain a detailed understanding of the client and development requirements, analyse both the directly applicable planning framework and wider strategic context, and establish and implement a tailored plan. B&A prides itself on the passion of our staff and the value we add to our clients' endeavours, and by extension the economy and environment.
Our link to the Trust
Barker & Associates is proud to be the first specialist planning consultancy to join the Keystone trust sponsor family. The planning process plays a key role in the property industry. With B&A at the forefront of so many high profile projects, policies and plans we have welcomed the opportunity to contribute to the development of those who represent the future of the industry.
Contact Details - Barker and Associates
Barker and Associates
Level 4, South British Insurance Co Building ,
3-13 Shortland Street,,
Auckland
Ph 09 375 0900
Fx admin@barker.co.nz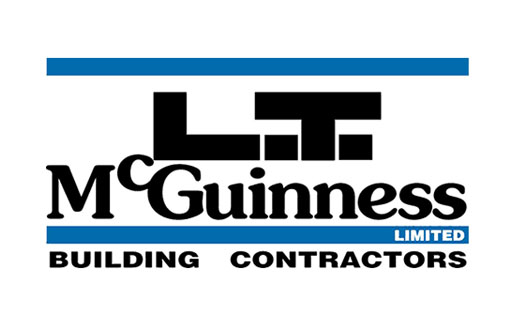 LT McGuinness Limited
LT McGuinness Limited is a privately owned building contracting company with a sixty-year reputation and tradition of quality, on-time and cost-effective performance.
Our company has been involved in the successful construction and redevelopment of many leading and landmark buildings in Wellington.  We are committed to maintaining and enhancing our reputation in the Wellington and Auckland landscape, having recently expanded to Auckland.
Contact Details - LT McGuinness Limited
LT McGuinness Limited
9 Francis Place,
Wellington
Ph +64 4 384 8455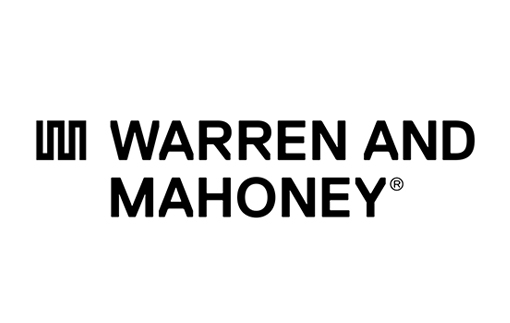 Warren & Mahoney
Warren and Mahoney is one of New Zealand's leading architectural practices. Our team of architects and designers provide design leadership, strategic briefing and consultation, customer experience design, masterplanning, architecture, interior design, and advanced visualisation, communication, and technology delivery solutions. We are committed to maintaining our standing as a leading design practice and invest in research, technology, and in our people.
Our studios in Auckland, Wellington, Christchurch, Queenstown, Sydney and Melbourne operate as an integrated network functioning as one collaborative team. Our practice is embedded in New Zealand's architectural culture. With a sixty year legacy, we have successfully designed and delivered a wide range of diverse, complex projects for an influential and long-standing client community. Our deep experience in the technical delivery of built projects provides a real-world commercial and practical sensibility to the advice that we provide.
Warren and Mahoney's design philosophy is founded on the belief that human experience is improved through enduring design excellence, delivered through the experience of the user,  the formal simplicity of the design solution, and its material and functional quality.
Our link to the Trust
Warren and Mahoney is committed to supporting the education of our future leaders who will play a vital role in designing architecture that shapes our cities and our country. Through our role in the trust we wish to promote the contribution that architecture plays in the development of sustainable, and enduring built form. In developing the contemporary New Zealand city this comes through collaborative design processes and inter-disciplinary thinking. In this respect we see the relationships and diverse experiences that the Keystone Trust assists students to develop and have as being a very valuable platform for their future careers. We are proud to be associated with the Keystone Trust in its support of students on their pathway into our profession.
Contact Details - Warren & Mahoney
Warren & Mahoney
Ground Floor, Mason Bros,
139 Pakenham St West, Wynyard Quarter, Auckland 1010,
Auckland
Ph 09 309 2671
RCP
RCP are an award winning provider of professional Project Management and Project Programming services to New Zealand's property industry. Since 1996 RCP has become a substantial specialist construction industry management consultant working on many of New Zealand's most prominent developments.
Our link to the Trust
RCP understands Corporate Social Responsibility as the continuing commitment by business to behave ethically and to contribute to economic development while improving the quality of life of the workforce as well as of the local community and society at large.
At RCP we value, respect and leverage the unique contributions of people with diverse backgrounds, experiences and perspectives, to provide exceptional project management and project programming services to an equally diverse range of clients. We invest in a number of initiatives to help employees grow such as learning and development opportunities tailored to different life and career stages.
Contact Details - RCP
RCP
6 Fox Street,
Parnell,
Auckland 1141
Ph 09-379 9250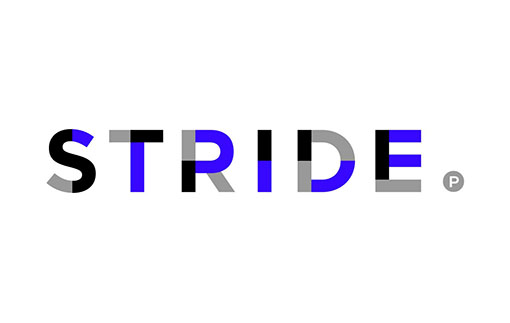 Stride Property Limited
Stride Property Limited ('Stride') owns one of New Zealand's largest diversified investment property portfolios of commercial office, retail and industrial properties located in the main urban areas throughout New Zealand. Stride is a Portfolio Investment Entity in which investors hold shares and is managed by its own internal management team. Stride is listed on the Main Board equity market of NZX Limited under the stock code 'STR'. Stride is included in the NZX 50 Portfolio, MidCap, NZX All and NZX Property indices.
Stride also manages Diversified NZ Property Fund Limited, a wholesale property fund.
Our link to the Trust
Stride sees the involvement in Keystone as a valuable contribution to educating quality property professionals for the future.
Contact Details - Stride
Stride Property Limited
Level 12,
34 Shortland St, Auckland,
Auckland 1010
Ph 0800 436 977
Fx 09 912 2693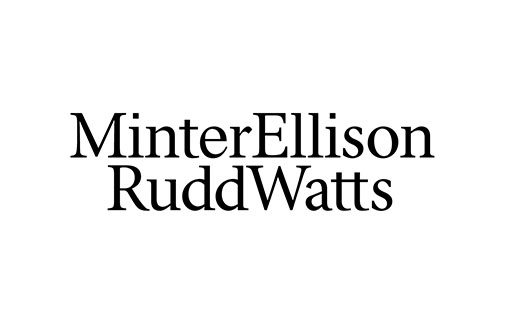 Minter Ellison Rudd Watts
Minter Ellison Rudd Watts is a top tier New Zealand law firm with a rich 130 year history. The firm and its partners are trusted advisors who work alongside clients to ensure their success. They are proud to be a New Zealand law firm with a global outlook and reach with offices in Auckland and Wellington, but also have the unique ability to access a worldwide network of offices, advisors and markets through the Minter Ellison Legal Group, a leading firm in the Asia-Pacific.
Our link to the Trust
The firm believes in supporting and mentoring New Zealand's talented and motivated young professionals, and as such are proud to support the Keystone Trust. Minter Ellison Rudd Watts has a large, top tier, national Real Estate practice and knows that the work of the Keystone Trust helps to develop the next generation of bright minds for the property industry, and to the benefit of New Zealand.
Contact Details - Minter Ellison Rudd Watts
Minter Ellison Rudd Watts
Lumley Centre,
88 Shortland Street, Auckland,
Auckland 1140
Ph 0800 862 774
Fx 09-353 9701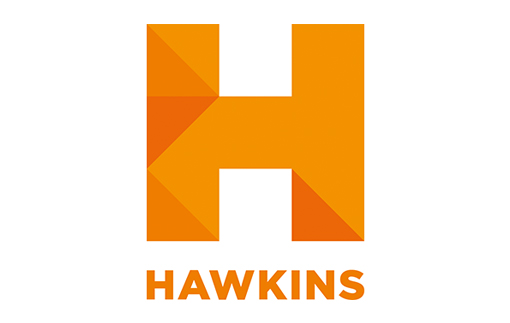 Hawkins
Hawkins
Hawkins is New Zealand's leading construction business, and part of the Downer family. Our team is focused on working alongside our customers to build better communities. Hawkins and Downer's combined technical and construction management expertise provides proven, whole-of-life solutions for customers' assets using innovative technology to deliver sustainable outcomes.
Hawkins delivers unique, transformational projects across a variety of sectors including education, health, airports, commercial office buildings and heritage restorations. Hawkins leads the industry in civic projects including art galleries, event centres, stadiums and community facilities. Complex projects, such as the restoration of the earthquake-damaged Christchurch Town Hall, are our specialty.
We believe in creating stronger communities around us, which is why we partner locally with experts in each region. We work collaboratively with iwi, community, government, educators and trainers to support effective pathways into construction leadership.
About Downer in New Zealand
Downer has been designing, building and sustaining New Zealand's infrastructure for over a century and is a leading provider of integrated services in Australia and New Zealand. With over 12,000 employees in New Zealand, we work alongside some of New Zealand's biggest businesses, councils and government agencies.
Safety and community are at the heart of our business and we aim to employ the best people and bring thought leadership to each stage of the asset lifecycle. Through our family of brands, we can design, build and maintain a city. The Downer family also includes Hawkins for non-residential building projects, Spotless for Integrated Facilities Services, Road Science, developing innovative road and pavement technologies and Taylors Laundries.
Our link to the Trust
Education is at the heart of our work in the community. Our goal is to help improve productivity in New Zealand by giving people the opportunity to learn new skills so that they can gain employment in the construction sector. We appreciate the work that Keystone Trust does to ensure that potential leaders of our industry are given the opportunities and gain the education they deserve.
Contact Details - Hawkins
Hawkins
Level 3
60 Stanley Street, Parnell,
Private Bag 93214, Parnell
Auckland 1151
Ph 09-980-2200
www.hawkins.co.nz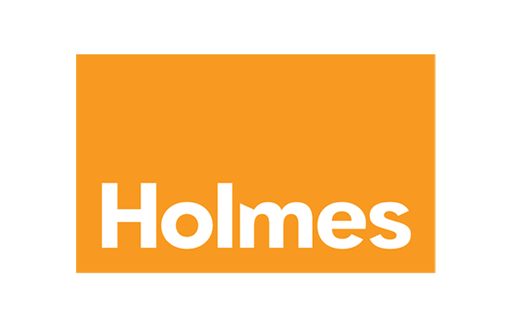 Holmes Consulting Group
Holmes Consulting Group is New Zealand's largest nationwide specialist structural engineering business. We've built our exceptional reputation on creative, cost-effective designs and an unwavering commitment to quality. With nearly 60 years at the top of the industry, our high performing team has helped create an elegant, compelling, sustainable built environment across thousands of high profile projects – leaving a proud legacy.
Our link to the Trust
As a team, we're delighted with our ongoing involvement with the Keystone Trust, as part of our wider commitment to social good. In fact, we've recently upgraded to platinum sponsorship, reinforcing our commitment and underlining our appreciation of the Trust's value to our industry. Holmes Consulting Group is a staunch supporter of Keystone, and whenever there's an event or chance to contribute, we're never short of volunteers willing to lend their time, energy,  expertise—and even their credit cards—to the cause.
Contact Details - Holmes
Holmes Consulting Group
39 Market Place,
Viaduct Harbour, Auckland Central,
Auckland 1142
Ph 09-965 4789
Fx 09-965 4780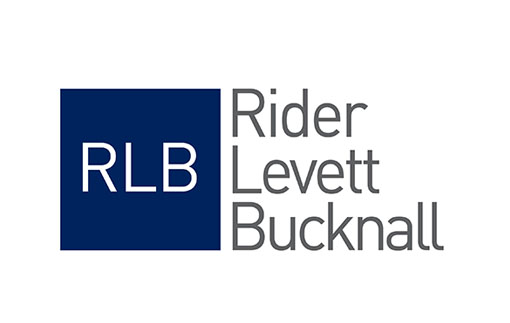 Rider Levett Bucknall
Through flawless execution, a fresh perspective and independent advice, Rider Levett Bucknall (RLB) is a global leader in the market. As a quality and trusted partner, RLB strives to put customers' long-term best interests first, providing outcomes that consistently exceed client expectations.
RLB enjoys close working relationships with many within the local property and construction industry. The nature of the industry means that our futures are interdependent as property and construction touches on all industries which operate throughout the region. RLB's New Zealand operations reflect success for us all.
Today, RLB's New Zealand offices are headed by a dedicated professional team of directors in Auckland, Christchurch, Hamilton, Palmerston North, Queenstown, Tauranga and Wellington, ably supported by associate directors in each region. The team's focus on achieving success is evident through their involvement in many of the region's significant developments.
Our link to the Trust
RLB is committed to being one of New Zealand's foremost construction cost consultancies and leading strategic advisors to our clients. To achieve this, our directors engage with the industry to encourage and support its development and strength through exemplary leadership and advocacy. Our innovative business processes, sustainability leadership and overall business success have been rewarded across the globe.
RLB is proud to be a Keystone Trust Sponsor and is passionate about supporting the next generation of our future leaders.  We are committed to mentoring and standing by those who join the construction industry as a quantity surveyor.  The RLB team look forward to knowledge and skills sharing in the years to come through our association with the Trust.
Contact Details - Rider Levett Bucknall
Rider Levett Bucknall
Ph 09-309 1074
Fx 09-379 5420
The Building Intelligence Group
The Building Intelligence Group provides independent project management services to businesses that require innovation and project success. We are specialist project managers who make a difference through our independence and experience, gained over 30 years in business. We specialise in sectors we're passionate about including health, education, commercial, office fitouts, Government, heritage buildings, the arts, social housing, seismic strengthening or supporting the Christchurch rebuild.
We have offices in Auckland, Tauranga, Hawke's Bay, Wellington, Nelson, Christchurch, Dunedin and Invercargill, all offering quality services and a consistency of approach as underlined by our ISO 9001: 2015 certification.
To understand what project management is, think of some of New Zealand's great buildings and ask how did the client get the original idea across the finish line? It happens when independent specialist project management advice is in the driving seat, with strong thinking to lead a project through every critical milestone to ensure it is delivered on time, on budget and to the client's vision. This is what The Building Intelligence Group does with a passion. We 'get' the big picture, and break it down with complete independence to deliver innovative and cost effective services tailored to specific projects and client needs. It's what we've done for 30 years.
Our Services:
Project Management
Project viability
Design management
Project planning and programming
Procurement
Value and risk management
Cost control
Stakeholder communication
Our link to the Trust
The Building Intelligence Group is proud to be a platinum sponsor of the Keystone Trust. The wide reaching vision of the Trust is expressed through scholarship opportunities, mentoring, support and practical industry exposure for students seeking careers within our industry. By creating synergies between academic and commercial arts of the industry, this is a win-win outcome that engenders growth and leadership both within people and businesses. We look forward to continuing our support of the Keystone Trust.
Contact Details - The Building Intelligence Group
The Building Intelligence Group
Level 5, 3 Albert Street,
PO Box 6588, Wellesley Street, Auckland,
Auckland
Ph 09-300 9980
Precinct Properties
Precinct is the largest owner of premium inner-city business space in Auckland and Wellington. Our 300 clients are some of New Zealand's most successful businesses, employing 17,000 Kiwis who work in our 12 landmark buildings, which are collectively valued at $1.55 billion. We focus on quality space and quality service. As Precinct, our inspiring commercial environments add to the life of our cities and provide space for businesses to thrive.
Listed on the New Zealand Stock exchange since 1997, Precinct is an established New Zealand business, with around 7,800 New Zealand shareholders who together own around 75% of our company.
Contact Details - Precinct Properties
Precinct Properties
Level 12, PwC Tower,
188 Quay Street,
Auckland
Ph 0800 400 599
Fx 09 927 1655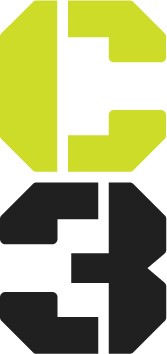 C3 Construction Limited
C3 Construction Limited is focussed on delivering outstanding project outcomes using the latest smart construction technology along with an authentic 'good human' approach.
C3 believes in efficiency through innovation. We are constantly hunting out the latest in global build tech and finding clever ways to use it adding real value to our projects.
C3 also believes in being a good human. Doing the right thing, and doing things right, even when no one is looking. The integrity of any project is only as good as the integrity of the people who deliver it. That is why we build our teams primarily on this character. Our clients and project stakeholders notice this C3 difference.
With operations in Auckland and the Bay of Plenty, we have built a solid reputation for delivering challenging projects, going the extra mile to drive an outcome beyond expectations.
Our link to the Trust
C3 Director, Tamati Parker, is one of the lucky ones. Receiving the Keystone (then Graeme Briggans) Scholarship in 2003, Tamati's life changed immeasurably. Tamati has maintained a close association with the Trust and all participants since, becoming part of the furniture. At C3 we believe in being good humans, and getting behind the Keystone Trust is just the right thing to do, it's a no brainer.
Contact Details - C3 Construction
C3 Construction Limited
14 Burleigh Street, Mt Eden
Grafton, Auckland 1023
Ph 09-394 1295

Buchan
Buchan is a multi-disciplinary global design studio that provides design solutions to clients in the retail, residential, commercial, hotels and hospitality and mixed-use sectors.
We undertake projects throughout the world, drawing on our 300+ accomplished architects and designers from our permanent studios in New Zealand, Australia, China, the Middle East and the United Kingdom.
One of the things that makes Buchan unique is our combination of strategic, management, and design and project delivery capabilities, which allows us to provide holistic solutions to a wide-range of challenges at every stage of the design lifecycle. Our designers have deep domain knowledge and through this we're able to deliver not only great strategic decisions for our clients, but clients can have confidence knowing that our ideas will work and are implementable
Contact Details - The Buchan Group
The Buchan Group
Little High Street,
55-57 High Street,
Auckland
Ph +64 9303 1451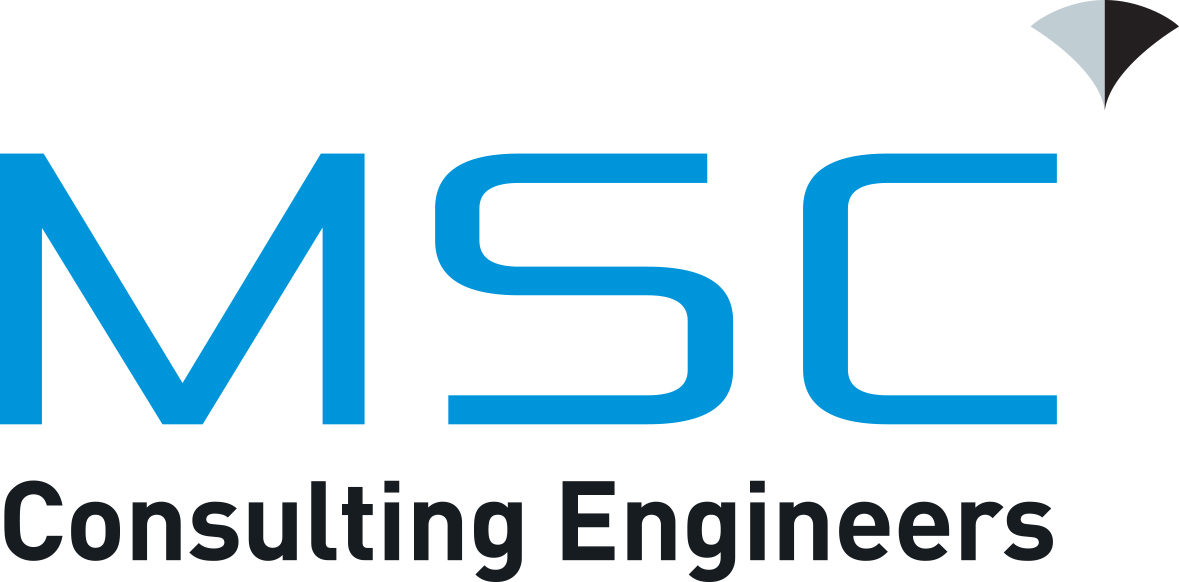 MSC Consulting Group
People, Passion, Performance
MSC Consulting Group Ltd is a Consulting Structural and Civil Engineering practice based in Auckland and Christchurch. Established in 1984 the practice has considerable depth in all aspects of design and construction, and is a member of the Association of Consulting Engineers.
Our Structural Engineering division specialises in the structural design of buildings from multi-storey office buildings to residential housing projects. We have an extensive record of retail, carparks, educations projects and industrial buildings including institutional buildings, hotels and strengthening of historic buildings.
Our Civil Engineering division specialises in the preparation of supporting engineering information for resource consent applications, sub-divisional developments, sports fields, roading, drainage, stormwater treatment and local authority work.
MSC are committed to providing innovative engineering solutions to our projects that are economic, within the constraints of the project and exceed the expectations of the stakeholders
Our link to the Trust
What we do at MSC is more than just work. Our attitude can be encapsulated in three words: People. Passion. Performance.
We put people first as we recognise our business revolves around the quality of our people and they are the foundation for our success.
Keystone's offer to young people whose family, financial or other circumstances would not allow them to get a ready start in this industry is that of a balanced approach; encapsulating financial support, mentoring guidance and exposure to industry.
By supporting Keystone we know we are building a better future and supporting our industries future leaders.
Contact Details - MSC Consulting Group
MSC Consulting Group
12 – 14 Como Street,
Takapuna, North Shore,
Auckland
Ph 09 486 2210
Fx 09 486 0225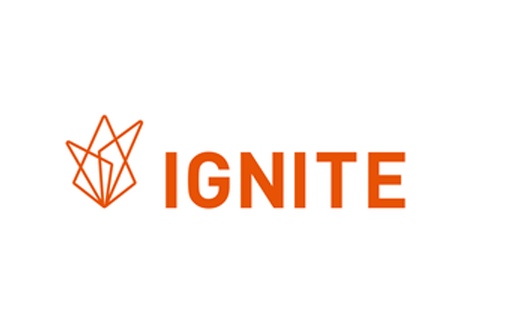 Ignite Architects
Ignite is an established Australasian architecture practice providing master planning, architectural, interior design and asset management services throughout the Asia Pacific region.
Our challenge is simple; deliver architectural design that balances the desire for beauty and aesthetics with simplicity and efficiency in the building's construction and use.
As commercial architects, we are motivated to apply our skills and knowledge in developing buildings and spaces that generate long term value for their owners, provide enjoyment for its' users and enhance the quality of the local built environment.
Our link to the Trust
Ignite wholeheartedly supports the work and outcomes delivered by the Keystone Trust and we are proud to become a new sponsor.
The longevity of our own practice, and its long term sustainability, is predicated on developing exceptional to people to deliver exceptional design thinking and service.
We look forward to helping Keystone Trust provide opportunities and guidance for the next generation of young creative individuals who will carry the responsibility of leading our profession into the future and improving our cities and local communities.
Contact Details - Ignite Architects
Ignite Architects
1 Pakenham Street East,
Viaduct Harbour ,
Auckland 1010
Ph +64 9 356 4791
Fx +64 9 356 3606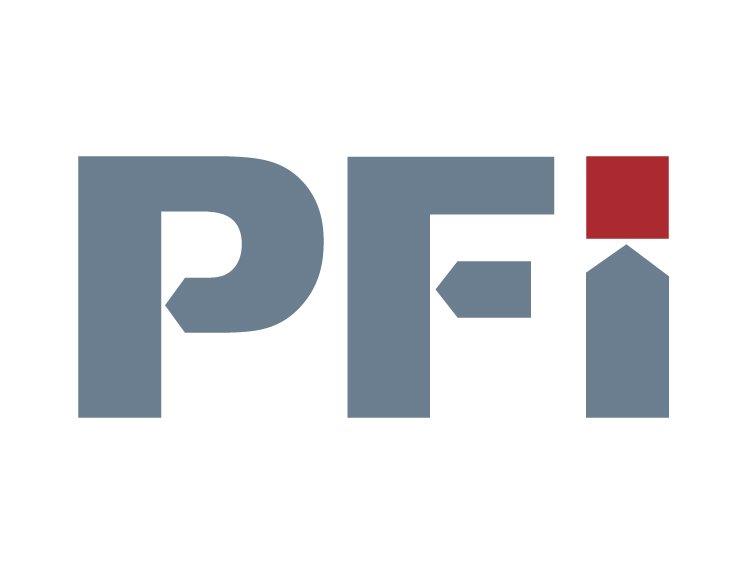 Property for Industry
Property for Industry (PFI) is New Zealand's only listed property vehicle focused on the industrial sector. We first listed in 1994, and more than twenty years on, we have over 5,000 shareholders and a portfolio of over 90 properties valued at over $1.2 billion dollars.
There are three reasons investors attracted to industrial property become PFI shareholders. The first is scale. Scale gives us credibility: PFI attracts superior tenants who only partner with a landlord they have confidence will be there for the long haul. The second is diversity. Diversity provides resilience and resilience ensures stability. Inevitably, tenants come and go, but when—as we do—you have around 90 properties in your portfolio you still achieve consistent returns. The third is expertise. Our expertise is key.  Because we specialise in industrial property, we know the market, we are known in the market, and we understand industrial tenants' needs.  As a result, our portfolio is fit and healthy and able to perform at its peak.
PFI's scale, diversity and expertise deliver strong stable returns for our investors. We enable shareholders to put their money to work—out where the work gets done—playing an important part in helping New Zealand enterprise succeed.
Our link to the Trust
PFI sees the involvement in Keystone as a valuable contribution to educating quality property professionals for the future.
Contact Details - Property for Industry
Property for Industry
Prince's Wharf
Shed 24, 147 Quay Street
Auckland.
Ph 09 303 9657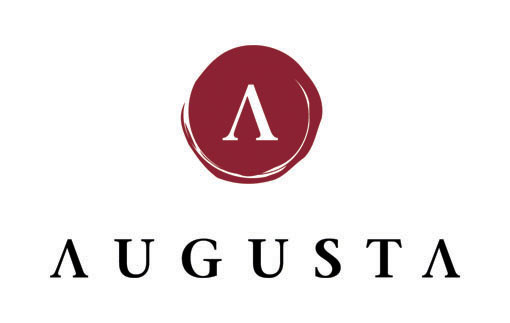 Augusta
Augusta, founded in 2001 by Mark Francis, has grown to be one of New Zealand's largest and most diverse commercial property fund managers, they are NZX listed (AUG) with assets under management of approximately $1.8 Billion dollars across 100 assets. Augusta provides investors the opportunity to access premium, high yielding commercial and industrial property offerings in a relatively easy and straightforward way. A key focus for Augusta has been creating accessibility to premium commercial property for retail investors, Augusta are among the first to offer commercial property investment opportunities for as low as $10,000.
Augusta no longer just buy assets, they also help fund and/or develop them – targeting opportunities with robust, long-term investment fundamentals spanning multiple sectors of the economy. Augusta's growth strategy is underpinned by an active management approach – where the scale and diversity of the offerings continues to expand as it grows its funds under management.
Our link to the Trust
At Augusta, we believe that creating opportunities for students to obtain a quality education and experience within the property sector is the key to the continued success of the industry, and we are proud to align our values with those of the Keystone Trust.
Contact Details - Augusta
Augusta 
Augusta,
Level 2, 4 Viaduct Harbour Avenue, Auckland,
Ph 09 300 6161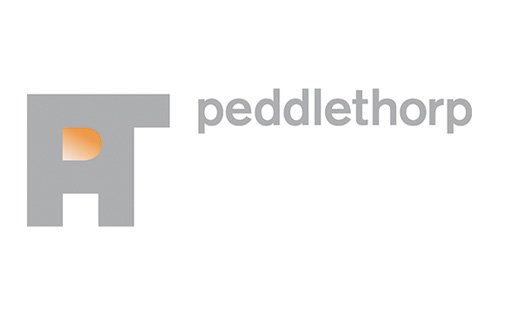 Peddle Thorp Architects
Established in New Zealand in 1968, Peddle Thorp has built a brand that is easily one of the most respected architectural practices in the country.
The cornerstone of the company is built on the notion that the craft of the drawing informs the built result. The firm's core strength is in the quality and depth of design and detailing, which allows the most complex and creative ideas to be articulated into a living reality.
As a company, we have a down-to-earth, honest and practical approach combined with a unique ability to listen, distil, consider and communicate ideas in a simple and articulate manner.
Our strong heritage has provided a pride and assurance in our people, our brand and our craft. Grounded in old-world values of honesty and integrity, each new brief is tackled with enthusiasm, robust critique and a complete sense of team.
Contact Details - Peddle Thorp Architects
Peddle Thorp Architects
Level 2
Northern Steamship Building
122 Quay Street
Auckland 1010
Ph 09 379 9405

Harrison Grierson
For over 130 years, Harrison Grierson has been engineering the future of New Zealand, making our mark on tomorrow, one project at a time. We began trading in 1885, when architect John William Harrison set up practice in Auckland, and was later joined by surveyor Charles Kirkpatrick Grierson in 1912. Today, Harrison Grierson is one of the leading engineering and design consultancies in New Zealand specialising in four key market sectors; Land and Buildings, Water and the Environment, Utilities, and Transport. We find the passion for our work in the rich history of our company, the legacy of the pioneering spirit of the company's founders and the dedication and hard work of our team.

Our link to the trust
At Harrison Grierson we believe in investing in our people, from graduates to the boardroom. We understand the valuable role education plays in developing our young professionals, and we believe in encouraging and supporting them into our industry. We are proud to be a sponsor of the Keystone Trust and the opportunities they provide to our future generations.
Contact Details - Harrison Grierson
Harrison Grierson
Level 4, 96 St Georges Bay Rd
Parnell
Auckland 1052
PO Box 5760, Wellesely Street
Auckland 1141
Ph 09 917 5000

ASAP Finance
ASAP Finance is one of New Zealand's leading private lenders offering first mortgage finance on residential and commercial properties. Since 2004, we have been partnering with investors, developers and builders to provide innovative and competitive property funding solutions. Our unique team combines in-depth industry knowledge with practical development experience to cater to all aspects of your funding requirements. In addition to first mortgage lending, ASAP Finance offers value-add development finance services such as pre-sale underwriting and joint venture opportunities. Since inception, we are proud to have facilitated over $2 billion in funding for our clients nation-wide.

Our link to the trust
ASAP Finance sees its involvement in Keystone as a unique opportunity to support New Zealand's future property leaders.
Contact Details - ASAP Finance
ASAP Finance
Level 2
1 Balm Street, Newmarket
Auckland 1023
Ph 09 520 3660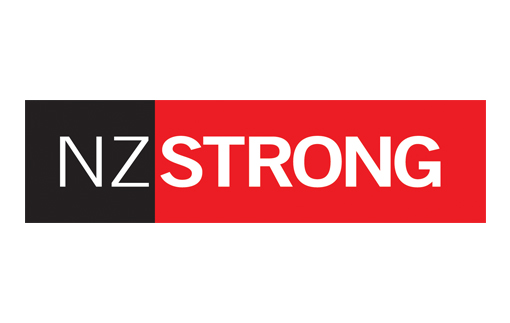 NZ Strong
Proudly New Zealand owned and managed, NZ Strong is an innovative construction company with a solid reputation and excellent track record.  NZ Strong offers accountability, technical expertise and seamless construction management. We specialise in delivering complex commercial construction projects and pride ourselves in our ability to find innovative yet practical solutions.  Since inception in 2004, NZ Strong has successfully completed more than $1billion of major projects in the Auckland Region.
Our directors, Chris Hunter, Jamie Vallance, John Overton and Lyndon Evans have over 130 years combined construction industry experience and remain hands-on with every project to ensure they run smoothly and meet our client's expectations. NZ Strong's objective is to gain recognition for delivering the more interesting and challenging projects that support our vision of being the most trusted & respected construction company in New Zealand.
We are flexible, clear thinking and operate with sound internal discipline combined with a 'best for project' attitude.
Central to our objective is service and showing how a higher level of service creates better project outcomes.

Our link to the trust
We are proud to be able to make a difference and assist in giving students a hand-up into property and construction related tertiary studies.  In line with NZ Strong's business approach that contributes to sustainable development by endeavouring to deliver economic, social and environmental benefits for all stakeholders, we seek to empower our future leaders by providing opportunities to inspire and unleash their full potential and growth.
Contact Details - NZ Strong
NZ Strong
108 Mt Eden Road, Mt Eden
Auckland City
Ph 09 630 7324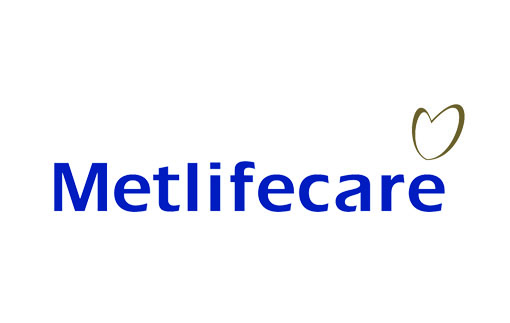 Metlifecare
Metlifecare, established in 1984, is a publicly listed company with a proven track record of successfully owning and managing retirement villages in New Zealand. We have 25 villages throughout New Zealand with many providing a full continuum of care from independent homes through to hospital level care. Metlifecare is in a phase of accelerated growth with four new villages under construction and five villages currently under expansion.

Our link to the trust
Managing a large network of retirement villages requires Metlifecare to continually attract and retain high calibre employees. Our property team is key to Metlifecare maintaining our development momentum. They provide our pipeline of next generation villages, as well as helping us to provide quality living spaces for our residents through targeted regeneration of existing villages.
We view our association with the Keystone Trust as an investment in the provision of talented students and future employees for the property industry. Metlifecare appreciates the diversity of students supported by the Trust, especially in segments and demographics traditionally under-represented in the sector.
Contact Details - Metlifecare
Metlifecare
Level 4, 20 Kent Street
New Market
Auckland
Ph 09 539 8000
White Associates
At a time of constant pressure on property and construction project deliverability, White Associates provides a fresh approach to quantity surveying in New Zealand.
Set up in 2005, working across public and private sectors to provide dependable budgets and reliable project outcomes over the past 14 years, today we are regarded as expert property and construction consultants – professionals who give definitive costs, analysis, honest heads-up on project pitfalls and reliable advice on how projects can be enhanced.

Our link to the trust
We span a range of ages and stages at White Associates – from bright-eyed graduates all the way up to silver-haired industry experts. We were attracted to the Trust not just by the fantastic work that Keystone does and the stellar range of organisations the trust has attracted, but more importantly by the opportunity to get involved with supporting the future of our industry.
As we cover so many aspects of the development and construction worlds, and interact with so many aspect of them before, during and after construction, for us it was a no-brainer to want to get involved in Keystone so we can learn more about, support and provide opportunities for the young people who will contribute to our shared future.
Contact Details - White Associates
White Associates
Level 11, 120 Albert Street
Auckland, 1010
Ph 09 362 0624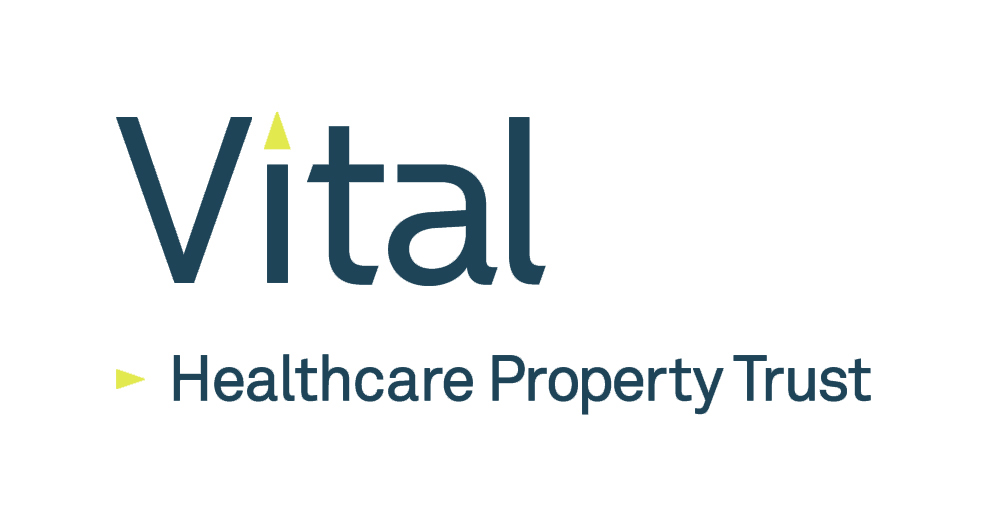 Vital Healthcare Property Trust
Vital Healthcare Property Trust is an NZX-listed fund that invests in high-quality health and medical-related properties in New Zealand and Australia. Our tenants are hospital and healthcare operators who provide a wide range of medical and health services and carry out vital research.
Our properties provide specialised facilities that medical and healthcare professionals need to deliver high quality patient care. With a core focus on healthcare real estate, we understand and accommodate the needs of our healthcare tenants.
Contact Details - Vital Healthcare Property Trust
Vital Healthcare Property Trust
Level 16, AIG Building, 41 Shortland Street
Auckland, 1010
Ph 09 973 7300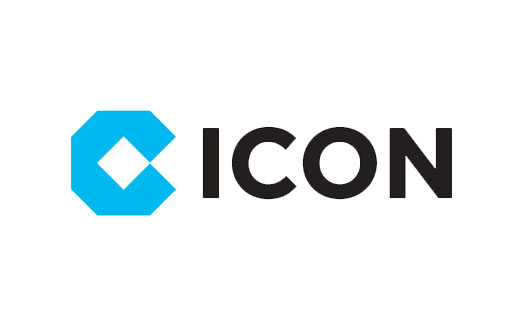 ICON
Icon is one of Australasia's largest builders with revenues in excess of $1.8 billion over 80 projects across Australia and New Zealand. We are a fully diversified construction services provider, offering complex construction capability across all sectors and are proudly part of Kajima Corporation, a Japanese construction powerhouse with a 170 year history and  annual revenues exceeding $22 billion across 20 countries.  Established 2  years ago the exciting growth of our  NZ business is underpinned by the financial, technical and resource backing of Icon Group and Kajima and is driven by the professionalism and talent of our team, the safe delivery of our projects, and strong enduring relationships with our valued clients.
As an organisation we strive to benefit the various communities in which we work and live and we encourage good corporate citizenship. We are delighted to join the Keystone sponsor family and support the Trust's mission to build a great future for our rising property and construction stars.
Contact Details - ICON
ICON Construction
Level 22
151 Queen Street
Auckland 1010
New Zealand
Ph 09 844 4400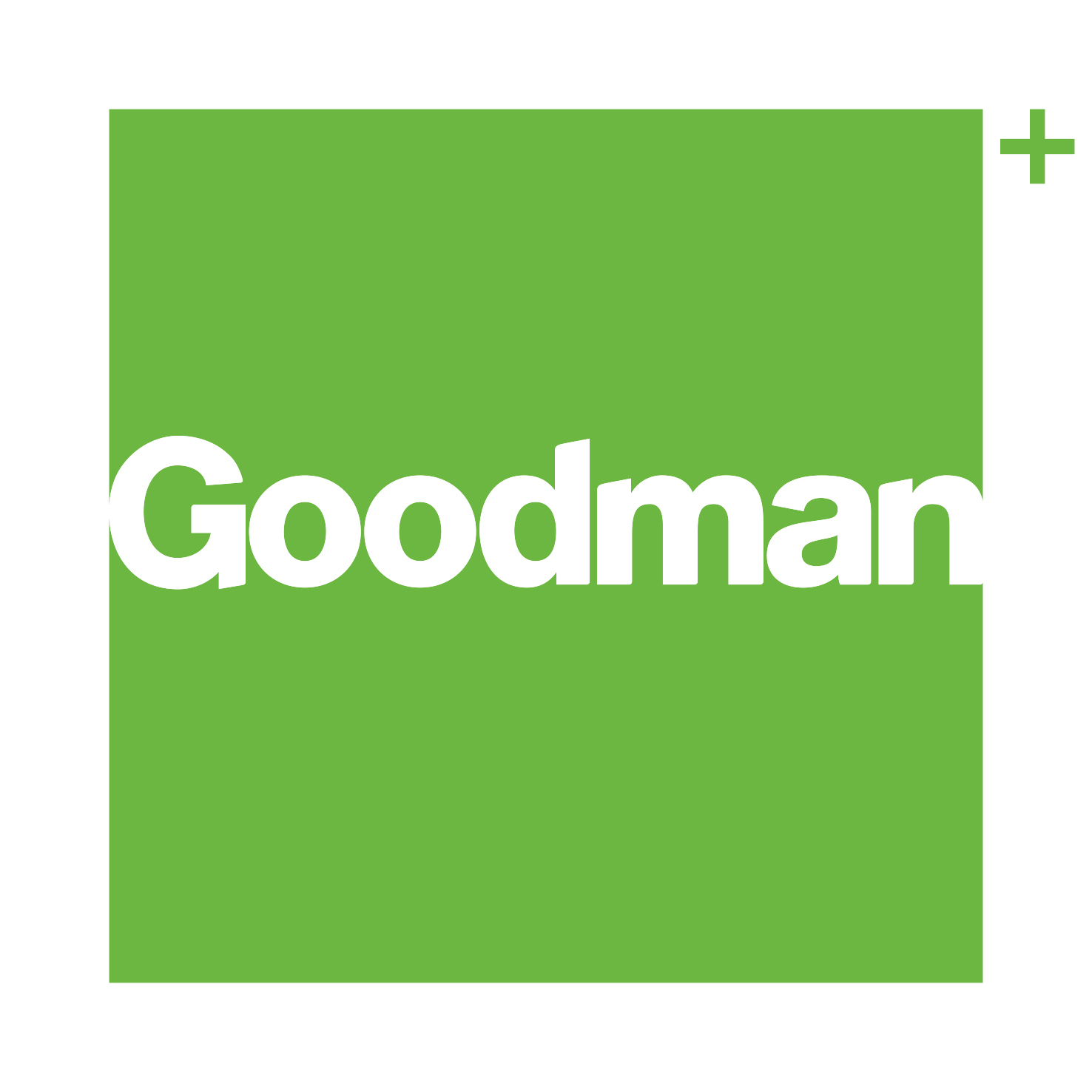 GOODMAN
Goodman is listed on the ASX and manages around $44 bn of high quality industrial and business space globally. In New Zealand, it manages the NZX listed Goodman Property Trust. Goodman supports its local communities through its charitable foundation, partnering with organisations where its support can have the greatest impact.
Contact Details - Goodman
Goodman
Level 2, KPMG Centre
18 Viaduct Harbour Avenue
VXV Precint
Auckland 1010
New Zealand
Ph 09 375 6060