Key Scholarship Partners
Our sponsors are some of the finest organisations from the New Zealand Property sector who recognise the importance of paying it forward to assist in the growth of our industry.

Russell Group
The Russell Group is a family owned & run group of companies that provide services and products across all sectors of the construction industry.  With the major companies all trading for over 40 years, they each operate as separate entities, with separate shareholdings and management teams but are fully aligned in their core values & business principals. The major companies are:
Dominion Constructors Ltd – Main Contractor; Lead Subcontractor; Interiors; Residential – based in Auckland and Christchurch
Acrow Ltd – Scaffolding; Propping; Formwork Systems; Event Seating – Nationwide
Russell Gordon Contracting – All Concrete Services; Blocklaying; Bricklaying; Paving; Masonry Homes – Auckland Based
Stresscrete – Prestressed and Precast concrete production – Auckland and Otaki
Russell Property Group – operating for almost 4 years developing and managing property in Auckland and Christchurch.
We pride ourselves on a friendly approach and commitment to building strong relationships with clients, consultants, suppliers, subcontractors and staff.  The group employs close to 900 people, many of these providing long term service and invaluable experience.  Likewise, our external relationships have seen many repeat projects and associations that have developed beyond the business environment.
Our link to the Trust
Alf Russell, started the group with the first company AJ Russell Bricklayers in 1965. He understood the importance of teaming the new generation with the "old hands" mixing new technology and approaches with tried and tested experience.  Since Alf's passing in 2011, the companies have continued to support the growth of our industry providing apprenticeships and cadetships in a number of disciplines.  With a long association with Keystone Trust, we are proud to now also be offering a Keystone Scholarship in Alf's memory to continue developing the industry leaders of the future.
Contact Details - Russell Group
Russell Group of Companies
5 Dockside Lane,
Quay Park,
Auckland
Ph +64 9 526 5808
Fx +64 9 526 5809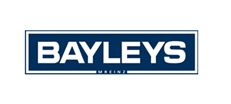 Bayleys
Bayleys are New Zealand's largest full service real estate company. Founded over 40 years ago, they now have over 90 offices nationwide stretching from Northland to Southland – with branches in every metropolitan and provincial city. Encompassing the full spectrum of real estate – from sales through to property management – Bayleys is a respected leader in the residential, commercial, lifestyle, and rural property markets.
Our link to the Trust
Bayleys have been part of the Keystone sponsor family since its formation in 1994. John Bayley was a close friend of Graeme Bringans and as a founding Trustee was one of those instrumental in establishing the Trust, to make real Graeme's vision of assisting young people into the property sector, where financial hardship could be a barrier. Bayleys are still very involved in Keystone's direction today with Mike Bayley being an active member of the current Trust Board.
Contact Details - Bayleys
Bayleys
30 Gaunt Street
Auckland 1010
Ph 09-375 6868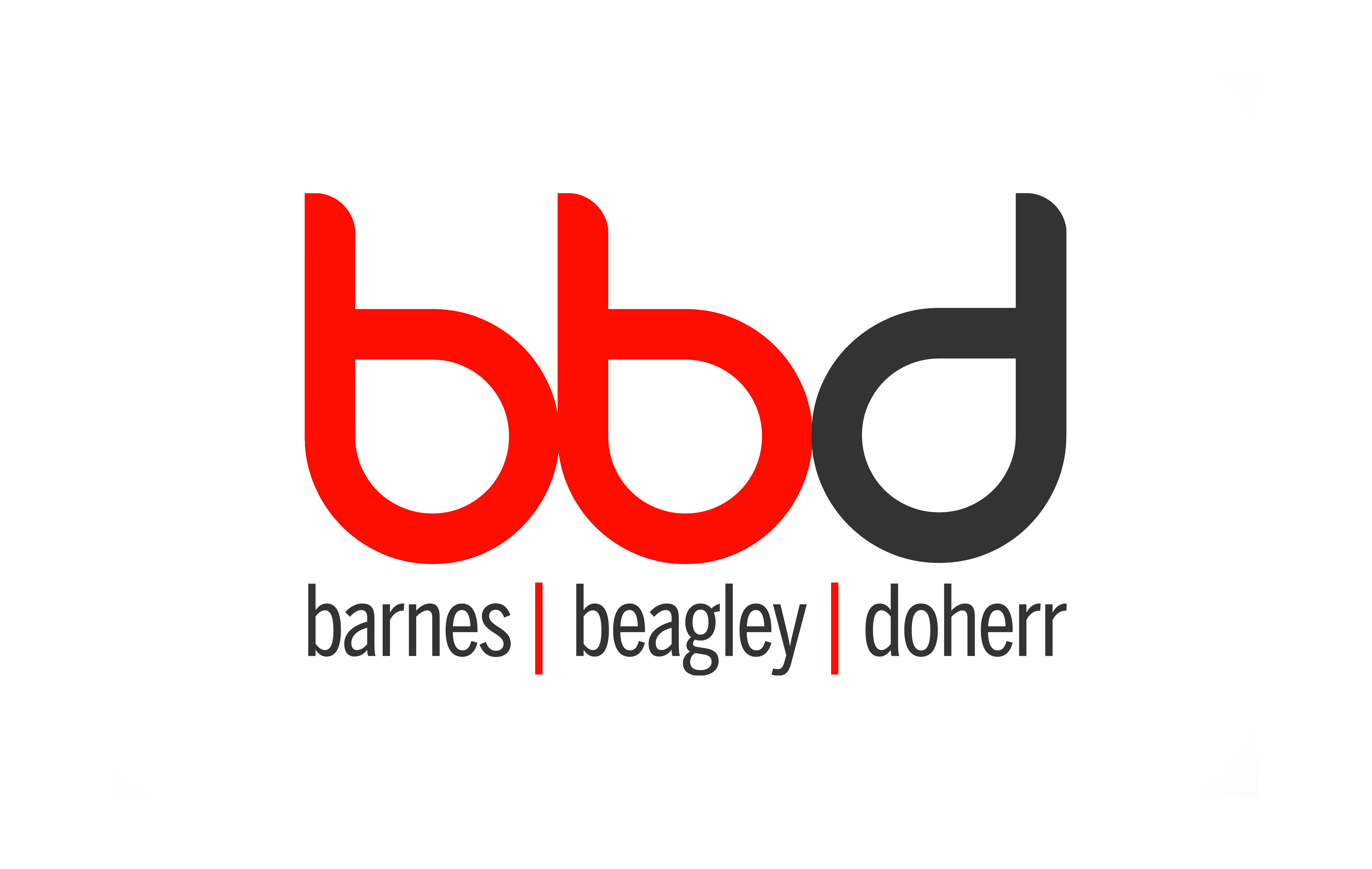 Barnes Beagley Doherr
Barnes Beagley Doherr Ltd is a consulting Quantity Surveying company that was established in 2013 by three former Directors of Davis Langdon, who have between them over 90 years of Construction Industry experience. We are a proudly independent New Zealand-owned company providing Cost Management services to the property and construction industry. While we are a young company, we are already well advanced in fulfilling our vision: to be regarded as the pre-eminent expert and consultancy of choice in all market sectors, delivering exceptional Client solutions. Our pursuit of that goal is underpinned by the direct involvement of our Directors on our projects and a strong personal commitment to our Clients and their needs.
Our link to the Trust
The directors of bbd have had the privilege of a long association with the Keystone Trust and have shared the pleasure and inspiration over many years of watching the recipients of scholarships develop as people and with the mentoring and guidance that they have been able to obtain through the Keystone Trust become talented and confident role models for their peers.
Our strongest asset is our people and we believe that by being a Key Sponsor that we can help provide the financial support, mentoring and guidance to continue the legacy of creating our industries future leader
Contact Details - BBD
Barnes Beagley Doherr
Level 3 Shortland Chambers,
70 Shortland Street,
Auckland 1010
Ph 9 379 6174
Leighs Construction
Established by Anthony Leighs in 1995, Leighs Construction now has offices in Christchurch, Dunedin and Auckland with an expertise that enables us to deliver construction projects across a number of sectors, including health, education, commercial offices, retail, primary industries, community and government, both at home in New Zealand and overseas.
We have a reputation for completing complex and challenging projects to the highest industry standards, safely, on time and within budget, even under the most extreme environmental and operational conditions.  Our clients tell us we are great to deal with, are problem solvers, and that we deliver quality projects.  We work in partnership with them, with other partners and with the supply chain, and approach all our projects focused on the best possible outcomes.
The foundations for our successful approach to doing business are comprehensive and detailed planning, innovative use of new technology, strict adherence to health and safety procedures, a strong commitment to quality assurance, effective communication and robust reporting systems.
As well as constructing great buildings, we are strongly committed to playing a role in supporting our wider community through sponsorship of the arts, sporting, educational and other community initiatives.  We are proud to be working with Keystone Trust as a Key Scholarship Partner and to be in a position to offer a great opportunity to a student looking to pursue a career in the construction industry.
It is recognised that we need to bring more young people into the industry and at Leighs we encourage this with opportunities to join a dedicated learning organisation with a focus on our apprentice, future leaders and intern programmes, providing the opportunity to develop in a supportive learning environment.
Contact Details - Leighs
Leighs Christchurch Office:
Level 2, 219 High Street
Christchurch 8011
PO Box 11191, Christchurch 8443
P +64 3 341 6905
mail@leighsconstruction.co.nz
TSA Management
TSA is a specialist independent project management consultancy with a difference. It's all about our clients and what is "Best for Project."
Based in Auckland, Wellington and Christchurch and servicing projects nationwide, TSA is an award-winning and fast-growing company, specialising in managing development projects from project inception to project completion.  TSA works for clients in the commercial, tourism, education, culture, residential, health, local government and infrastructure sectors.  Our projects includes complex and challenging work including the New Zealand International Convention Centre, Waikato Hospital, Auckland Museum, Auckland Hospital and the Auckland Electric Train Depot.
With over 30 years' experience, we've developed strong relationships working across all industry sectors and consistently deliver successful construction projects.  Our people are highly respected and recognised within the industry, offering a depth experience and a variety of skills that are drawn from a range of professional backgrounds.
What sets us apart is the effort we make to fully understand what our clients are trying to achieve.  We are committed to every project we work on and success is something we enjoy celebrating alongside our clients.
Our link to the Trust
TSA has had a long and happy relationship with the Trust.  Through our previous roles and businesses, TSA directors have been involved in the trust since 2004 and have enjoyed great success providing both scholarships and employment to Keystone scholarship winners, including one winner who was TSA's first employee and who remains with the business today.
As one of the largest independent project management companies in New Zealand, fast-growing, innovative and well reputed, TSA is committed to lending a hand to those embarking on careers within our industry.  As a Keystone Sponsor, TSA will provide financial support and our talented team look forward to mentoring and supporting tomorrow's industry leaders.
Contact Details - TSA
TSA Management
Level 2, 88 Broadway
Newmarket,
Auckland 1023
Ph 09 550 1427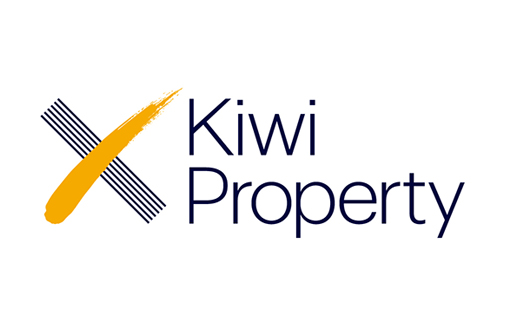 Kiwi Property
Kiwi Property is the largest listed property company on the New Zealand Stock Exchange.
We've been around for more than 20 years and we proudly own and manage a $3.1 billion portfolio of real estate, comprising some of New Zealand's best shopping centres and prime office buildings.
Founded in 1992 we listed on the New Zealand stock Exchange in December 1993, in December 2013, we internalised our management and in December 2014, we moved from a trust to a company structure.As a result of our corporatisation, we've been able to refresh our brand to better reflect who we are today; 21 years young and the largest listed property company on the New Zealand Stock Exchange.
Our objective, which has served investors well for the past two decades, has not changed: we remain committed to providing investors with a secure, reliable investment in New Zealand property, and we will continue to target superior risk-adjusted returns over time through the ownership and active management of a diversified, high-quality portfolio.
Contact Details - Kiwi Property
Kiwi Property
Level 7, Vero Centre
48 Shortland Street
Auckland 1010
Ph 09-359 4000
Fx 09 359 3997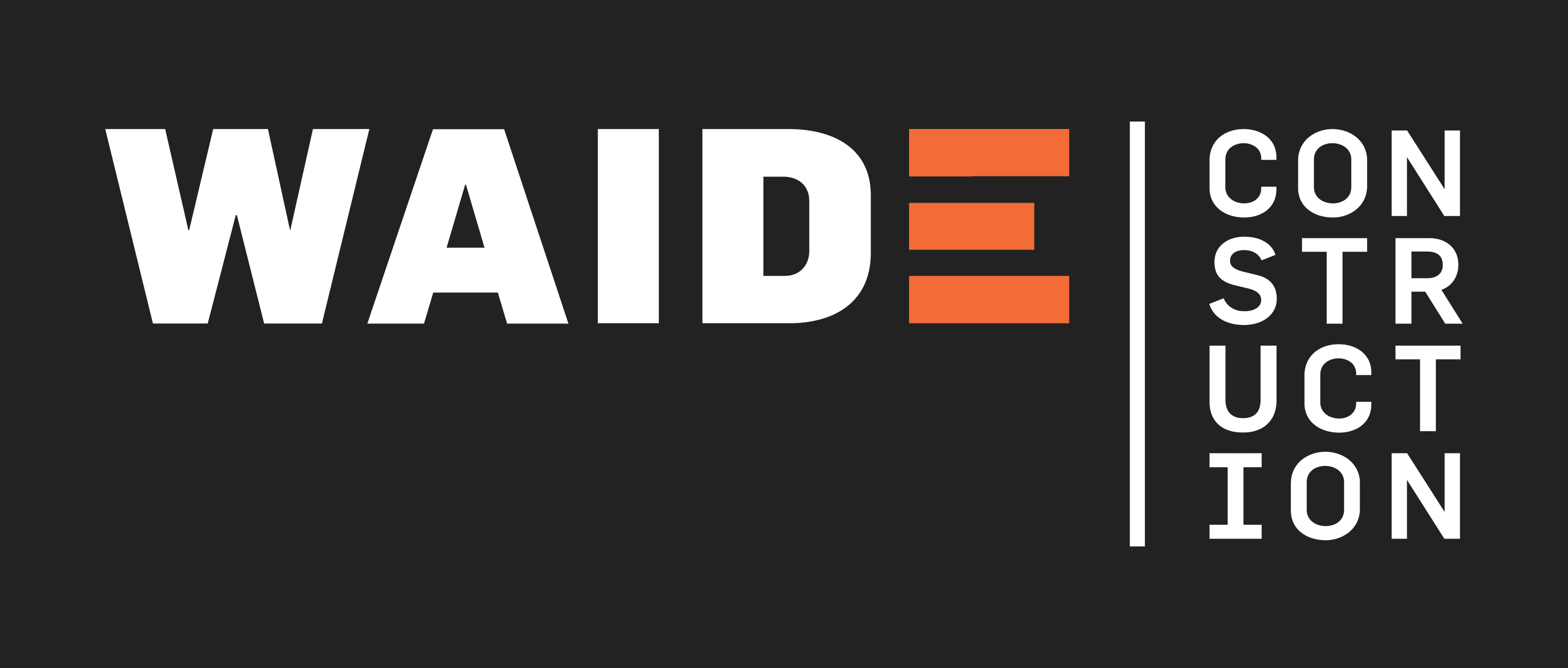 Waide Construction
With a thirst for innovation and pride in our people, we specialise in the commercial, industrial, and community construction sectors. We have operations based across both the Auckland and Waikato/BOP regions and offer a nimble, responsive, and personalised approach to all of our projects.
Our people are our biggest asset, and with a handpicked team of outstanding construction professionals, we offer an integrated approach to building and construction; which means a superior project delivery through higher levels of quality control and effective project/cost management.
Waide Commercial Construction Limited est. 2015
Our link to the Trust
The Waide team is made up of many professionals from the industry who have not only had a direct association with Keystone, but had the opportunity to mentor and employ many of their scholarship graduates over the years. The focus on giving the right people the right opportunity that may be eluding them through the normal avenues of life is commendable and one that is aligned with our own core values. Projects are delivered by people who have been mentored, challenged, trained and ultimately tested under pressure. The trust looks to identify talent and then put them in the environment where they are exposed and guided through all of this. Keystone is often providing the industry the best of us.
Contact Details - Waide Construction
Waide Construction
66 Hillside Rd,
Wairau Valley,
Auckland 0627
Ph 021 736 410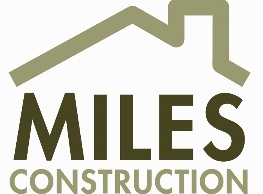 Miles Construction
Miles Constriction is Canterbury owned company based in Auckland and Christchurch, servicing projects nationwide. The company has been operating since November 2006 and has been progressively growing a team of highly motivated and professional staff.  With in-house architectural designers and a dedicated team of Quantity Survey team, Project Managers and external consultants, we excel at design and building projects of every scale and type. From small to multi-million-dollar projects; be it residential or commercial, our qualified team is able to guide every client through the process and meet their exact needs. As a result, we have an excellent record in client satisfaction and are proud of our long lasting relationship with our clients.
Our link to the Trust
For us at Miles Construction it's about supporting and giving young people the opportunity to realise their dream job in the industry, whom because of financial reasons would not be able to do otherwise. By partnering up with the Keystone Trust, we are able to be a part of a young person's journey, who hopefully will reach their goal. And who knows, they may end up working for Miles Construction one day!
Contact Details - Miles Construction
Miles Construction
187 Montreal Street,
Christchurch Central,
Christchurch, 8011
Ph 03 379 6997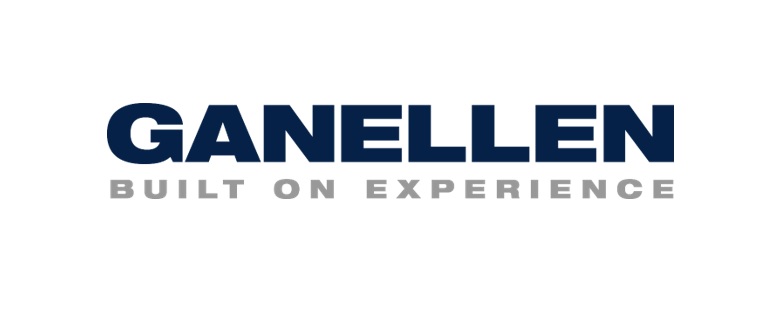 Ganellen
"Constructing for the future of our people, clients and community."
Ganellen is a successful design & construction contractor based in Australia and New Zealand. Founded in 1998, we have completed over 120 projects across a range of sectors for our corporate, government and private clients.
The core strength of our business is our people. Founded and led by seasoned construction professionals, Ganellen has literally been "Built on Experience". This is demonstrated by each and every member of our executive and senior management team being promoted from within as we continue to grow. We train, develop and mentor our people, producing well-rounded and capable construction professionals.
We are proud to have the opportunity to work with Keystone and support the next generation of construction leaders.
Contact Details - Ganellen
Ganellen
223 Green Lane West,
Gate D Alexander Park,
Epsom,
Auckland, 1051
Ph 09 972 9396

AECOM
Ranked as the #1 engineering design firm by revenue in Engineering News-Record magazine's annual industry rankings, AECOM is a premier, fully integrated infrastructure and support services firm, with a broad range of markets, including transportation, facilities, environmental, energy, water and government.  With approximately 45,000 employees — including architects, engineers, designers, planners, scientists and management and construction services professionals — serving clients in more than 150 countries around the world, AECOM is a leader in all of the key markets that it serves.  AECOM provides a blend of global reach, local knowledge, innovation and technical excellence in delivering solutions that create, enhance and sustain the world's built, natural and social environments.  A Fortune 500 company, AECOM had revenue of $8.0 billion during the 12 months ended March 31, 2014.
AECOM's diverse teams to deliver the best outcomes for our clients investing in the infrastructure, property and construction sectors. With a long history and an enviable record, Davis Langdon's experienced teams deliver a range of services including: cost management; project management; building surveying; verification services; property consultancy; certification services; specification consulting; urban planning; access consulting and BIM consulting.
Contact Details - Aecom
Davis Langdon an Aecom company
AECOM @ AECOM House,
8 Mahuhu Crescent , Quay Park, Auckland,
Auckland 1010
Ph 09-379 0933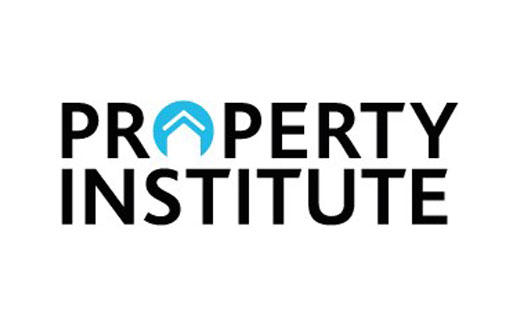 The Property Institute of New Zealand
We represent professionals who play an active role in New Zealand's property industry. Our members include valuers, property managers, and property advisors, and are from local bodies, banks, insurance firms, large corporates, and small family businesses. Their aspiration for continuous professional learning and development has led us to offer a wide range of events, including regional property networking events, seminars, CPD opportunities, and Annual Conference, to name a few. Through these events we seek to promote professionalism, ethical conduct, and innovative thinking within the property industry.
The Property Institute works with government, industry and other professional associations, and the media to promote our members' interests, property standards, and the Institute's views. Our sponsors get unparalleled access to decision makers right across the property industry – as well as the around 2,000 property professionals we represent.
Contact Details -PINZ
The Property Institute New Zealand
Level 3, Gleneagles House
69 The Terrace
Wellington
6011
0800 698 258