Awards & Scholarships
At Keystone Trust we are here to help students entering a pathway into property and construction related tertiary studies. We believe that irrespective of your background if you have a desire to follow your dream to become part of the property and construction industry we will help you get there.
criteria
Scholarship benefits
What sets us apart from others in our industry is that the Keystone Scholarship includes a high degree of pastoral care. We will support you through your tertiary years and ensure that through our sponsor partner's support, you will be exposed to the industry that you will become part of.
Networking
Keystone offers students a variety of opportunities to get to know the best companies and people in our industry. Our sponsor family support us because they share the common goal of believing in giving back to the industry we are part of. You will be exposed to networking opportunities, not only with our sponsor organisations but also with fellow keystone scholarship recipients and our alumni group.
Work Placements
Your Keystone scholarship also includes the ability to apply for work placements though our sponsor companies. This will provide you with the practical guidance that will assist you in your field of study. Working alongside these leaders in the industry will give you the opportunity to learn about the sector and be exposed to how this industry works together.
Mentoring
A key part of the scholarship programme is the ability to connect with industry mentors. Through your tertiary years you will be assigned a number of mentors who will be there to enhance your learning experience. This industry connectivity is what sets us apart from many other scholarship programmes, through your journey as a Keystone scholar you will meet and learn from some of the greatest names in our industry.
"One thing to add which is an unexpected bonus of Keystones "Pastoral" care and guidance of these scholarship students is the unique way you set them up with a network which consists of each other, and the captains of our industry that jostle each other out the way to be connected with them (as mentors/trustees/scholarship benefactors).

And that is the golden egg right there – they start their careers knowing more senior execs than you can shake a stick at, and as they are the cream of the crop they tend to start gravitating towards these positions themselves as a group with that established network of peers who in turn become execs etc. This is very strong and attractive for a business that hires them. That should be recognised as a result of your long involvement with alumni past their scholarship years."

Julian Huggins, Method Group
Buddy Programme
As you start your Keystone journey you are not alone. All of our students are paired up with a fellow Keystone student and where possible that student will be studying the same qualification or at the same tertiary organisation. Through these programmes you will be able to successfully navigate you're through your tertiary studies.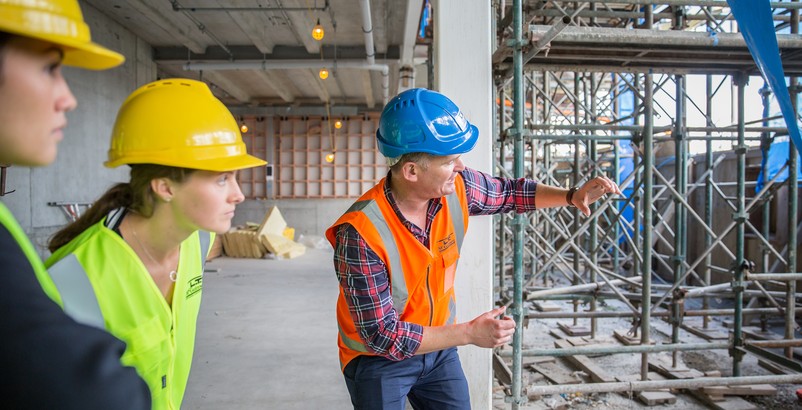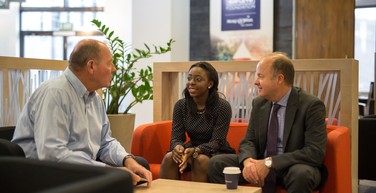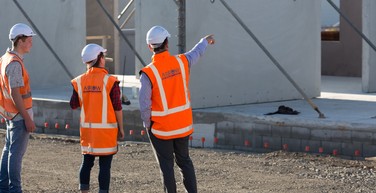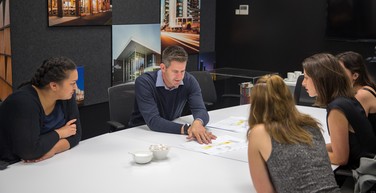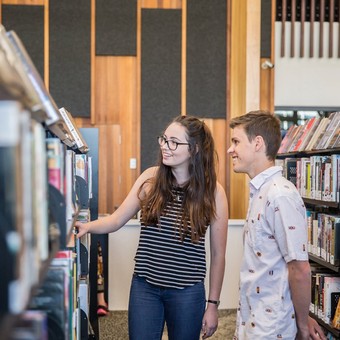 Scholarship Criteria
To apply for a Keystone Study Award or Key Sponsor Scholarship applicants must be/have the following:
New Zealand citizens or permanently residing in New Zealand.
Good written and verbal communication skills and show a high level of academic ability, achieving a level at school that demonstrates they will succeed at tertiary level.
The intention to enrol at a tertiary institution in New Zealand to study a degree in a property or construction related field, such as architecture, construction, engineering, planning, property management, real estate, quantity surveying, or valuation.
Be able to demonstrate a significant level of financial and/or circumstantial hardship to meet with the purposes of the award.
Key Sponsor Scholarship applicants must have also completed some years of tertiary study in the field of property.
Keystone Trust offers students a hand-up into property related tertiary studies. We have a limited number of scholarships available each year and look for motivated students from backgrounds where financial hardship may prevent them from following their tertiary goals.
If you think you could benefit from a Keystone Scholarship we would love to hear from you.