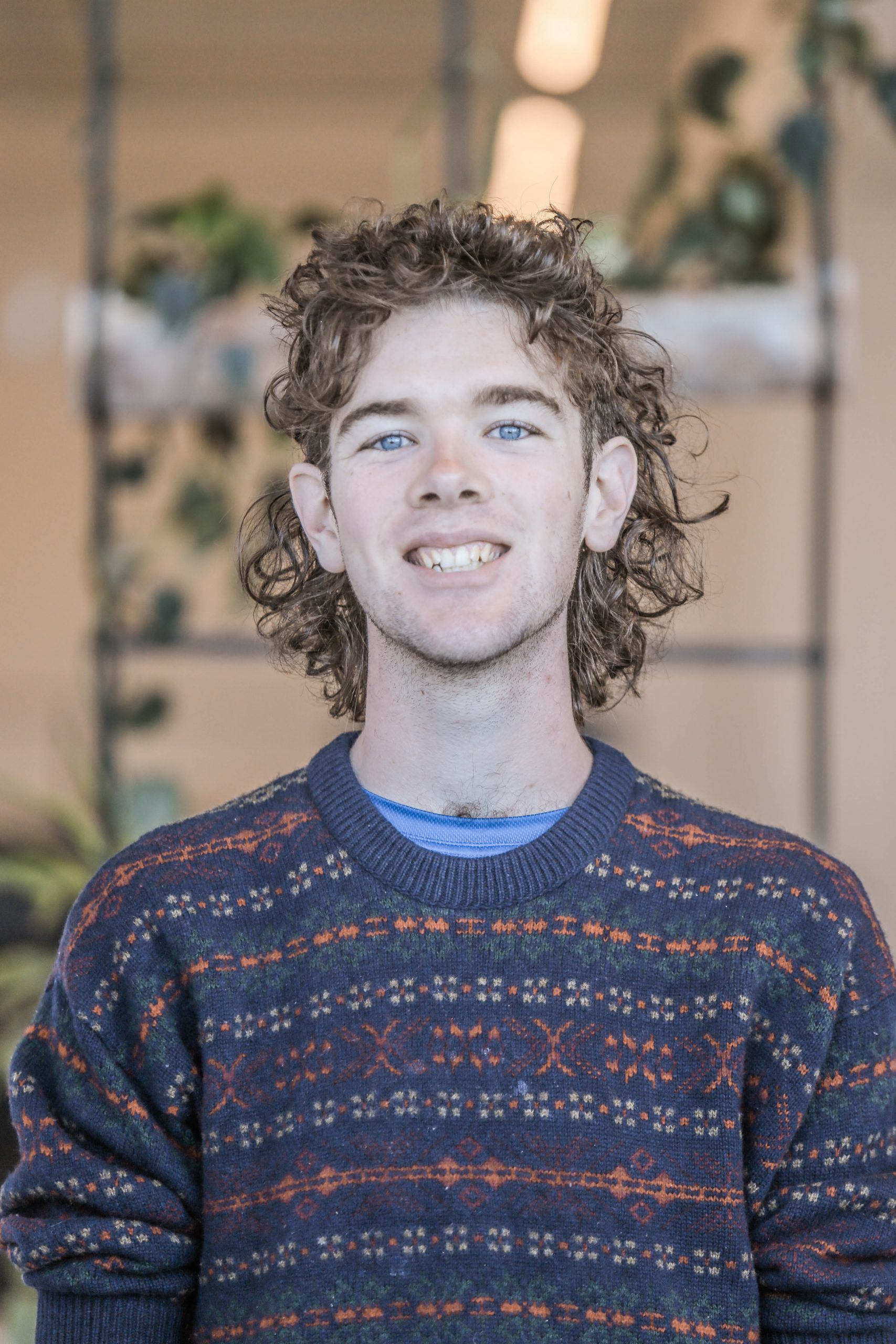 As third year Otago University student Jett Gannaway prepares to take the stage – for the first time infront of an audience 550-strong, the Keystone whānau can't help but feel nervous anticipation for him.
But he is capable, confident and has an interesting story to tell.
Jett is a Keystone Trust Study Award recipient and gives the instant impression of someone who grabs life's opportunities with both hands.
As a college student in Auckland study wasn't always easy for Jett and between family illness and shuffling around homes, he was treading an uncertain path.
Despite this, he maintained an academic record and become a student leader and prefect at St Peter's College. It was here a career counsellor identified his propensity for problem-solving and suggested he learn more about surveying.
"What's that?" Was his response.
"Outdoor math," she stated plainly.
Looking back now it was a casual conversation that changed the trajectory of Jett's life.
That same counsellor encouraged him to apply for the Keystone Trust Study Award, and at the end of 2019 during his final year of high school, he received a phone call of congratulations that he remembers fondly.
Jett then joined the Keystone family. Quite apart from receiving financial support provisions for tuition, course fees, study equipment, accommodation and living expenses as he embarked on tertiary study at the University of Otago. He became part of a wider network of students, alumni and sponsors which have supported one another to reach new levels of success.
"I couldn't have imagined how valuable the pastoral care would prove, especially during the long cold Dunedin winters where Amanda and her team (Keystone Trust) visited frequently and were all too happy to chat about my coursework over a hot meal," Jett says.
The last three years of study and those cold Dunedin winters have helped to shape Jett into an extraordinary young man, and the platform provided to him by the Keystone Trust has set his path ahead alight.
"Without the Trust's help, University mightn't have been an option for me," he says.
Jett has thrown himself into student life in Dunedin. He enjoys running, bouldering, playing the guitar and hiking. He is an environmental activist and holds a leadership position at the youth-led climate action organisation Generation Zero. He was a sub-warden at the University Flats and a calculus tutor. He volunteers for the Department of Conservation and has completed a summer internship at Keystone Trust sponsorship partner and leading engineering firm Harrison Grierson.
He has packed a lot into his 20 years and he's only just getting started.
"I'm so grateful to the Trust for the opportunities afforded to me; from the alumni network – which is so strong and supportive in Dunedin, or the chance to gain practical work experience at a leading engineering firm like Harrison Grierson.
"I know the support I receive from the Trust has far exceeded the parameters of my original Study Award," he says.
To roaring applause, Jett departs the stage, following the successful completion of his duties as the student speaker at the 2022 Keystone Trust Rugby Lunch which was sponsored by law firm Wynn Williams.
Roaming around the room at the interval we hear groups of attendees talking.
"What an amazing young man," says one.
"He's the evidence that talent is here, we just have to invest and nurture it," remarks another.
And we feel great pride in the work we do which not only offers this fantastic person a springboard for success but is instrumental in the creation of stories like his.
These stories inspire others and instil confidence that there are real custodians, like the Trust and its sponsors, working tirelessly behind the scenes to improve pathways for young people while feeding New Zealand's property and construction industry with the next generation of brilliant minds.
For further media enquiries please contact
Amanda Stanes
Keystone Trust – General Manager
M: 021 689 380
E: amanda@keystonetrust.org.nz