Blending the best elements of giving back with some good old-fashioned competition, Friday, 10 February, saw global commercial real estate business and Keystone Trust sponsor, JLL, host its inaugural Try for Charity event – to resounding success.
Featuring 17 teams, and 22 of the trust's own students, players spanning the spectrum of the property and construction industries descended on Victoria Park in Auckland, partaking in an action-packed day of rugby sevens.
Following a competitive round-robin, two teams played off against one another in a hotly contested finale that saw Commercial property management software business, Re-Leased, emerge victorious at full-time with 5:4 on the scoreboard.
Keystone Trust general manager, Amanda Stanes, says it was such a thrill to see two of the trust's students playing in that final game alongside key industry players.
"The Try for Charity event encapsulates what the trust is all about – pairing experts in their field with the next generation of talent in a fun environment which adds value and fosters lifelong learnings.
"Both the students and our Keystone team had the most wonderful day, and the trust received a very generous donation from all those involved as the primary benefactor of the event."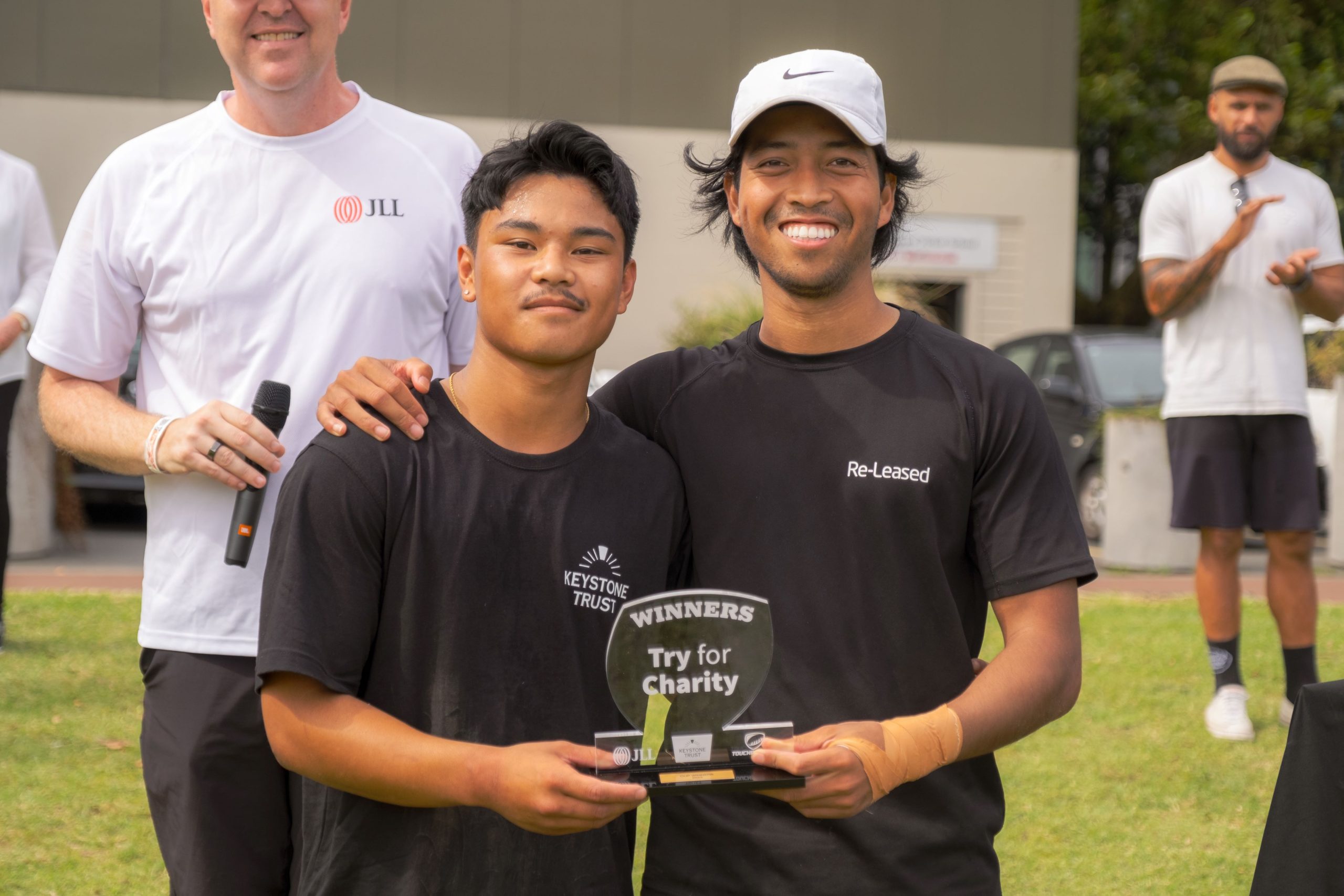 Stanes says funds raised on the day totalled $15,000 and would be directed toward student aid initiatives such as emergency relief and hardship funding, learning materials and equipment, and whānau support.
"We are grateful and honoured by JLL for choosing the trust as their charity of choice and have been delighted to be involved behind-the-scenes, planning and supporting the day's events."
Stanes said a particular highlight was the ability to work the Try for Charity event into the trust's annual orientation for its 2023 cohort.
"For two days, we brought our students from across the country together in Tāmaki Makaurau-Auckland for an immersive orientation event which included goal-setting for the year, alumni panel discussions, team building, networking and professional skills sessions.
"The Try for Charity event was great light relief, which we know the students enjoyed thoroughly and offered such intrinsic value from providing the opportunity to make meaningful professional connections," she says.
A selection of Keystone Trust's sponsorship partners participated in the day, and welcomed the trust's own students on to their teams. TSA Management, Programmed Facility Management, Warren and Mahoney, Pink Beluga, Centuria, Goodman and Kiwi Property were just some of the 17 teams who donated their time, funds and energy – contributing to such a successful event.
When quizzed about his experience, 2021 Study Award recipient Anaru Neilsford-Jones said that he had a blast playing in the Try for Charity event – and that running plays was such a fun way to let some energy out.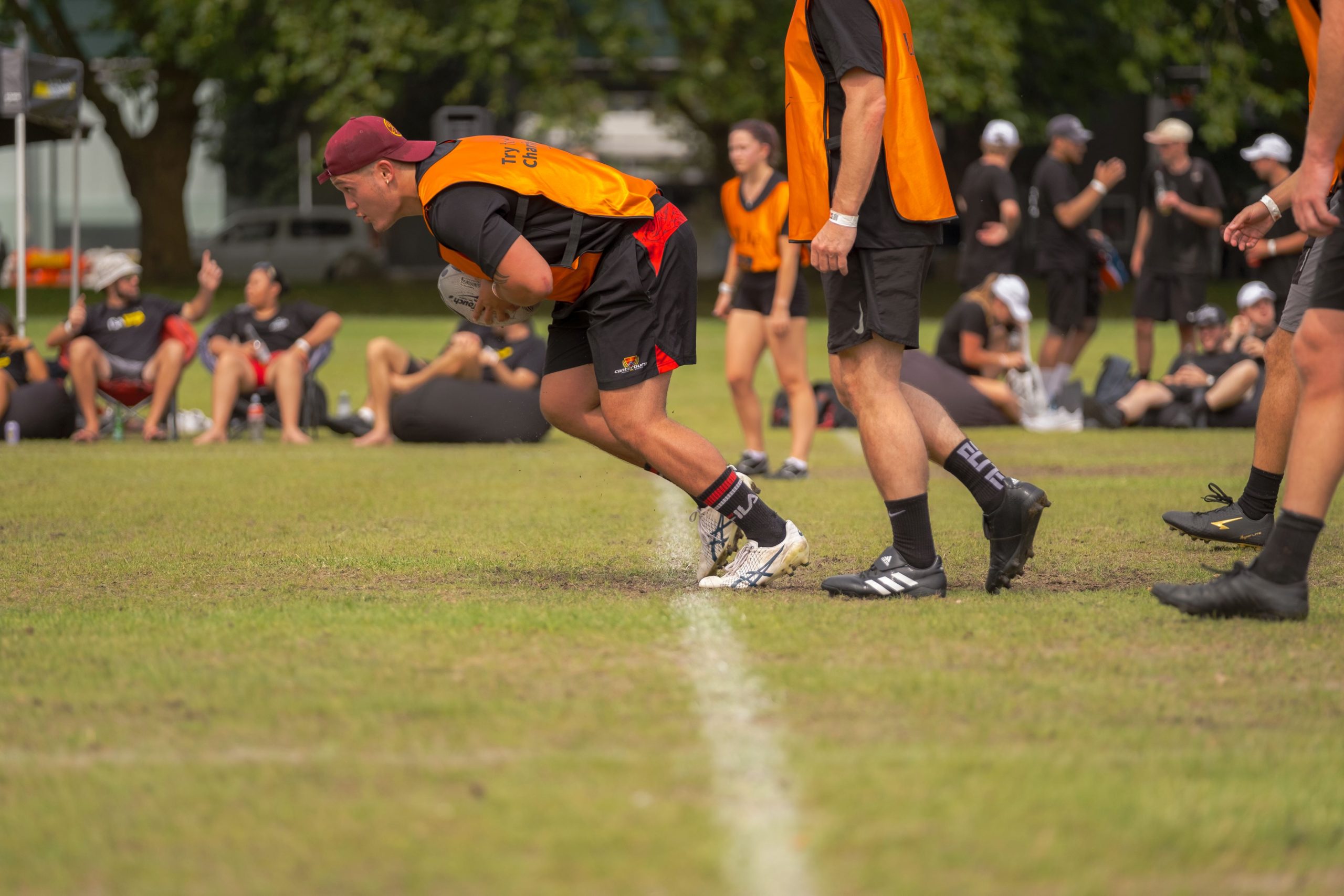 "It was such an awesome way to become further immersed in the trust and its support network. I feel so lucky to have been able to play rugby with the supporters who support us – there raising money for us. I am so much looking forward to the next event in 2024," Anaru said.
For further media enquiries, please contact
Amanda Stanes                                                                             
Keystone Trust – General Manager                                             
M: 021 689 380
E: amanda@keystonetrust.org.nz