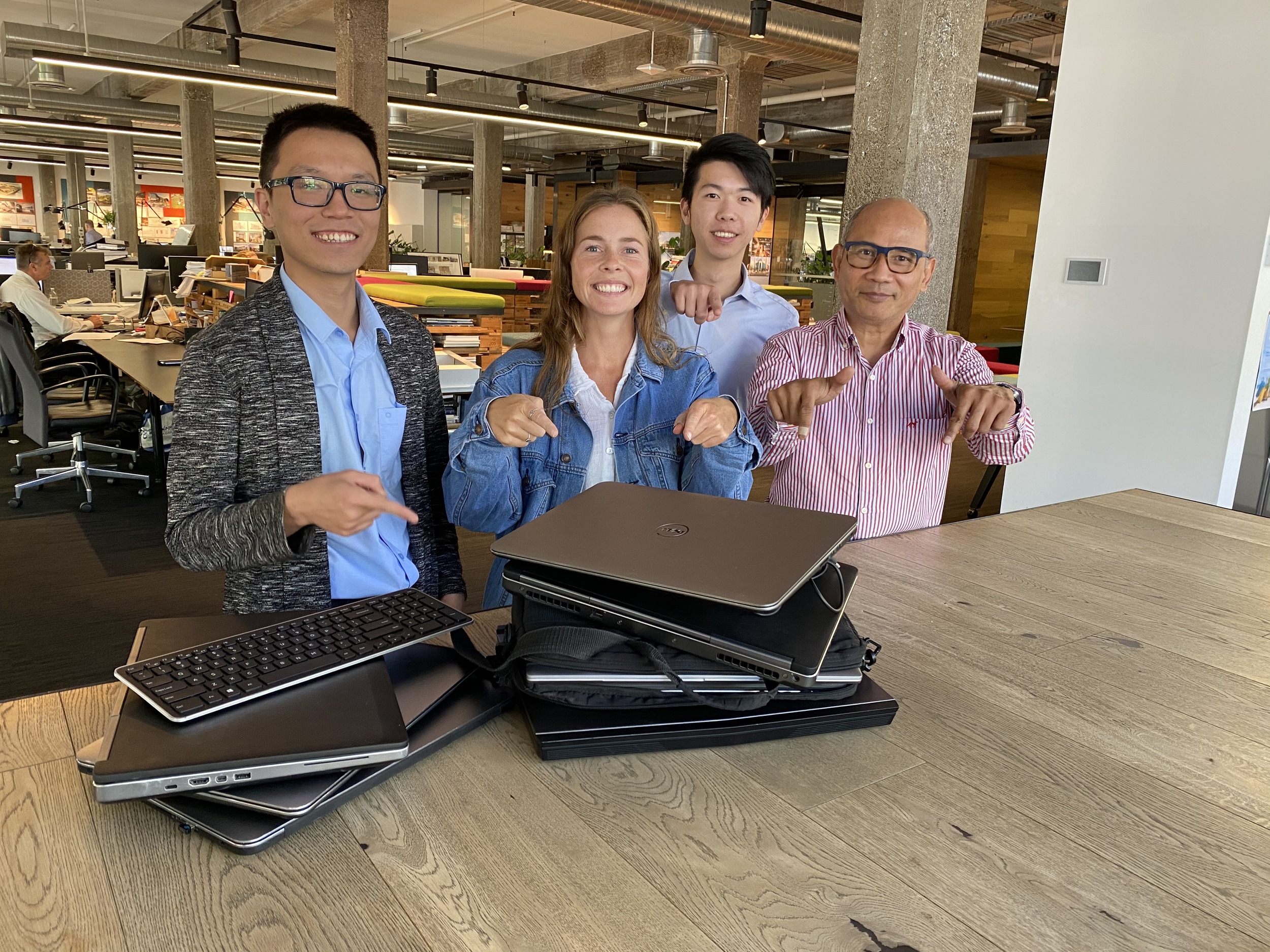 Keystone Trust was delighted to hear from Steven Woodman, Marketing Manager of sponsor company, Ignite Architects in January this year, with the news that we are the recipient of a financial donation from their staff. 
 
Just before Christmas, Ignite Architects had the opportunity to update its computers and instead of sending them to be recycled, they upcycled them to their staff.  It was agreed that all proceeds would be donated to Keystone Trust.
 
Ignite Architects have been a Keystone Trust sponsor for five years and this was a novel way for them to involve their staff.  
 
"This is a fantastic example of what a company can do to help raise funds for a charity," said Amanda Stanes, General Manager, Keystone Trust. "It also allows your team to be actively involved with the charity so they feel more personally connected to the company's brand values.
 
"Also, many people don't realise Keystone Trust is a charitable entity capable of receiving donations which allow individuals or companies to receive tax credits on those funds."
 
Auckland-based Ignite directors, Jeremy Whelan and Grant Armstrong, have been central to the relationship with Keystone Trust.
 
"We believe in providing opportunities and guidance for the next generation of young creatives, because these future professionals will carry the responsibility of leading our cities and local communities into a better future".
 
Thank you so much Ignite Architects for your continued support of Keystone Trust and for being such an active member of the Keystone family.