How we help
When you become a keystone student you will take your tertiary journey with the comfort of knowing that we will always be at your side. Your fellow students, alumni members, Trustees and our sponsor family are all there to help you along the way.
Financial Assistance
Each scholarship recipient receives financial assistance for their tertiary journey. This amount will depend on the type of scholarship that is awarded.
Pastoral Care
As we have grown over the years in sponsor, student and alumni numbers, we have been able to wrap more support around the students than ever before. We have added many student programmes and events, and are significantly focused on pastoral care, assisting students with their studies and life challenges, recognising this is a key element in a student's success.
Mentoring
Mentoring and guidance is a significant part of the Keystone scholarship programme, and one that differentiates us from other scholarships. Our mentoring programme matches industry professionals with our students with the aim to provide guidance, friendship and advice to these young people that will be the future of the industry.
Events
We are always looking to improve upon our existing programme and grow the toolkit of experiences and opportunities that we offer to our students. In 2019 we held our inaugural future property leaders workshop, which focussed on strengthening mental health and growing friendships. We also hold workshops focussed on skills such as cv writing, and we arrange several site visits per year, where students can see how their studies can be applied in real life. Through our events our students can build strong relationships with likeminded organisations that are invested in the future of our industry and its people.
Networking
Holding a central position in the industry, we are able to engage with stakeholders across the entire sector. These connections enable us to provide our students with valuable experiences on their pathway through their studies and into the industry. Belonging to our well-respected Keystone family allows our students to utilize this influential network, which also includes fellow Keystone scholarship recipients and our alumni group.  Every year we have several events tailored to industry networking and our students are able to connect directly with many of the key players in the industry.
Work placements
Through the support of our sponsor family students receive the valuable industry connectivity that assists them on their tertiary journey. Keystone is backed by a large group of sponsors, and our students are often about to find work placements within these companies. This kind of experience is key to figuring out which sector of this huge industry you want to work in!
The Buddy Programme
We ensure that our students are supported in the transition from high school to university. All our students are paired up with a 'buddy' – a fellow Keystone student who is studying the same qualification or attends the same tertiary organisation. In addition, in the first year we assign students an alumnus who becomes a 'buddy'. Through these programmes our students become some of the best graduates in the industry!
Meet our students
Every year the Trust selects a group of young people that we will work with during their tertiary years and beyond.
Since we began in 1994 we have awarded over 170 Scholarships. Our students are part of one of the best programmes around and are recognised as the future property leaders of our industry. Working with our partners who walk alongside these great individuals means they rub shoulders with some of the best names in the industry.
Working with our sponsors
Keystone offer study awards and scholarships like no other, that allow you to gain hands-on, industry work experience with our sponsors. Whether it be summer work, part-time alongside your degree or a graduate role we strive to place students with best-suited sponsors to maximize the benefit to both their learning and the sponsors experience.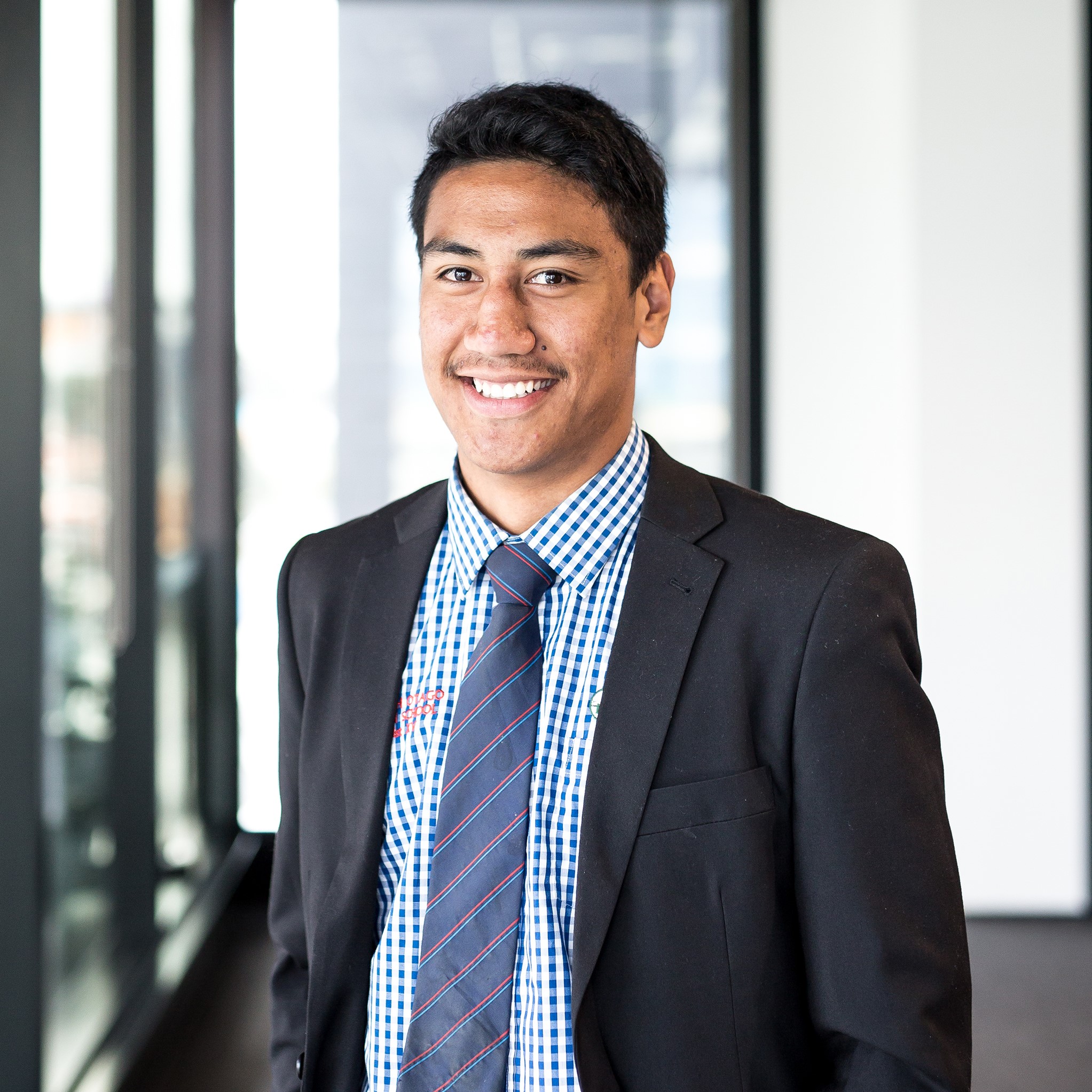 Tim's Story
Work experience with Precinct Properties
"These sort of experiences and in-depth knowledge about the property industry is something that very few students get before leaving university"
Read Tim's story...
"This year I have been fortunate enough to be place into a part time role as an intern with one of our sponsors Precinct Properties. I have loved my time spent with the Precinct team. But because this is my first year in a new degree I walked into their office not fully knowing what to major in within my degree, wether it be CM(construction management) Property Development or QS. Throughout this year Precinct have put me in so many situations and environments that have helped me to make such a big decision. This ranged from being lucky enough to be invited to important meetings with Al Mckinney, seeing the processes and schedules a Senior Development Manager has to juggle. Being placed on a construction site down in their Wynyard Quarter Innovation Precinct development to get my hands dirty for the summer or simply reading over documents to try and gain a greater understanding of the processes involved in every part of a project. These are only a few and I could go on but I think I've gotten my point across. Everything that I have learnt from my time here has helped me moving forward into my second year and choosing my papers and electives that will best suit me for my future. 
These sort of experiences and in-depth knowledge about the property industry is something that very few students get before leaving university. For example I have seen how other roles like Analysts, Facilities and Property mangers fit into the puzzle. So I feel very greatful and blessed to be in this position.
And last but not least, with Precinct being a big player within the property industry, it was daunting going into work for the first time but everyday I walked in I was met with a "Hiya Tim" along with a friendly smile and still now nearly a year down the track. Which for me personally I believe is hard to find in a large professional working environment. Honestly I can say I have made long lasting relationships and networks and I wish I could list off everyone from the Precinct team but the list would be far to long so I'd like to just say massive thank you to Precinct Properties."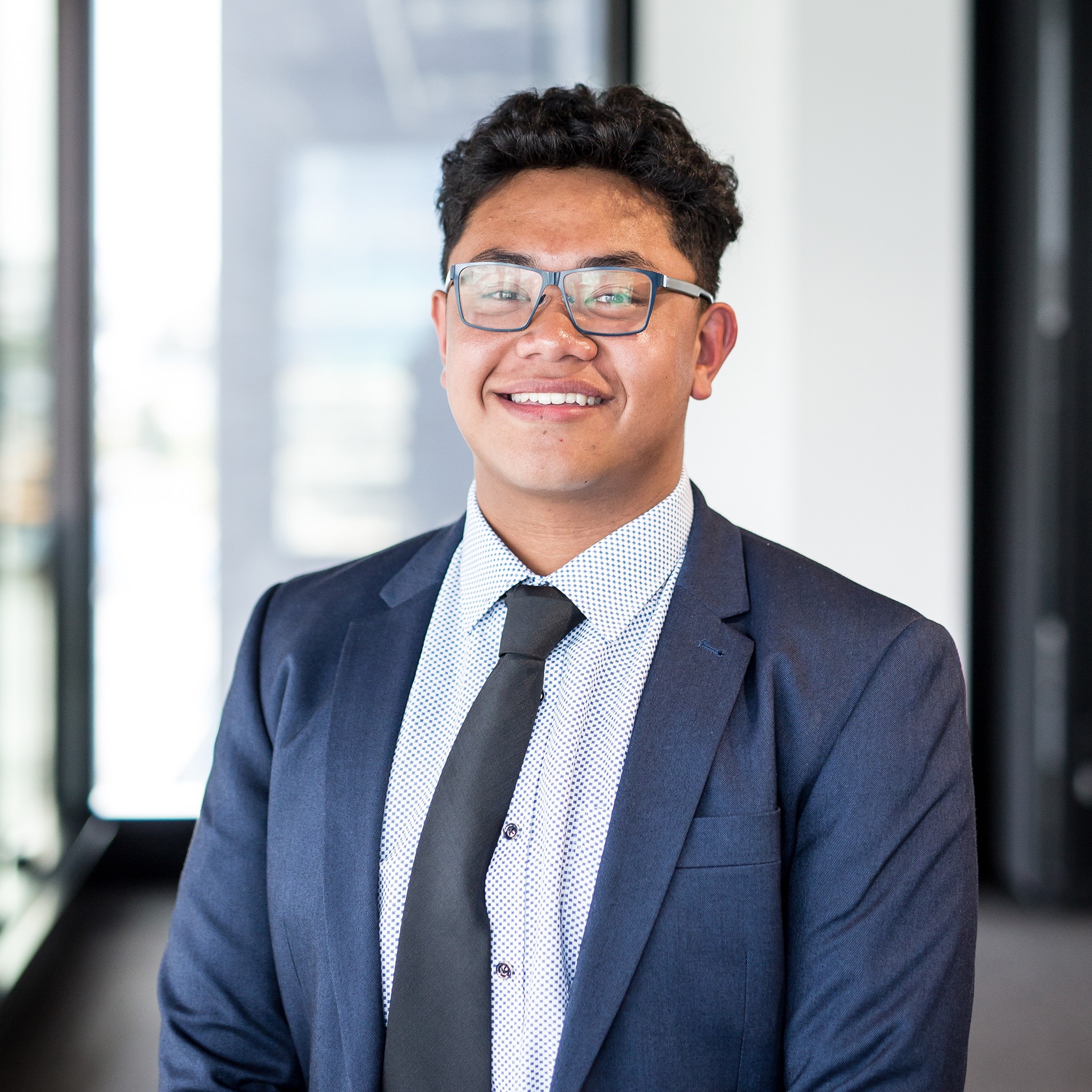 Asalemo's Story
Work experience with Dominion Constructors
"Working in the industry alongside the engineers and carpenters I am able to take the practical side of my degree into my classes
Read Asalemos story...
"Over the summer I have worked with Dominion Constructors at The International site. Working alongside everyone on The International has taught me the significance of each individual and their job, from a project manager to a tradie to a labourer and how everyone works together to maintain progress. Having completed my first year in my Engineering degree, working in the industry alongside the engineers and carpenters I am able to take the practical side of my degree into my classes and it was also a great experience working alongside the interiors team which has taught me more about everything that occurs within the walls and how they work together to produce the best rooms possible. Working for Dominion and with the International team has been a fun and great experience, I was welcomed onto the team as one of their own and really am grateful for everything they have taught me."