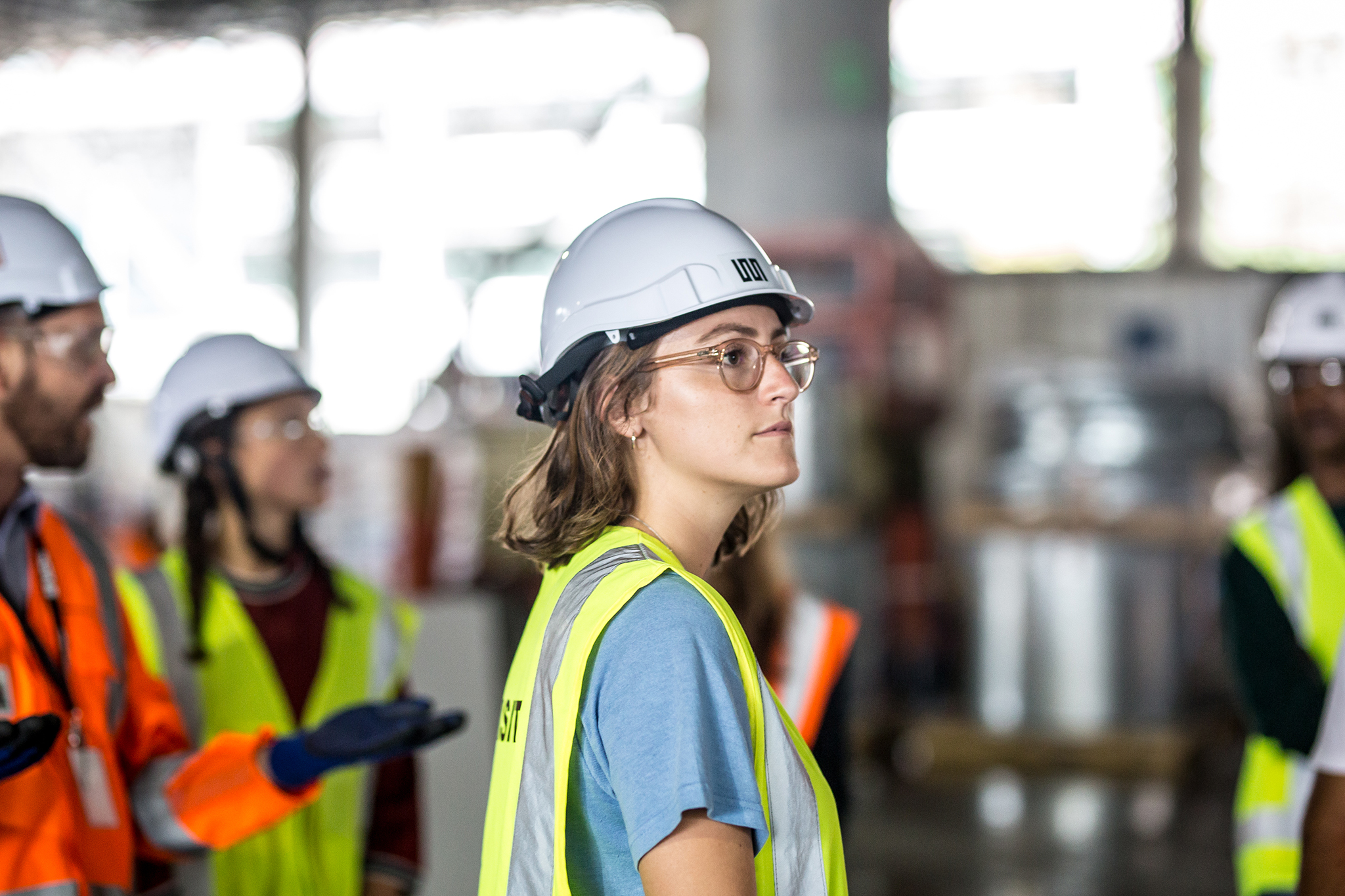 Receiving a Keystone Partnership Scholarship has set Kaitlyn Turner up for success in the project management industry.
Originally from Nelson, Kaitlyn was the recipient of the 2019 Keystone Trust Bayleys Property Scholarship while she was in her last year of a Bachelor of Property degree at the University of Auckland.  Through her relationship with the Trust, Kaitlyn was introduced to  The Building Intelligence Group (TBIG).  
"My year was full of growth through personal and academic means. I learnt so much, not only from the Trust partners such as TBIG and the guest speakers we got to hear from, but also my fellow students.
"My favorite part was being able to talk to so many industry leaders and in return they were interested in helping me grow and develop as well. It made me feel like I can play a valuable role in the industry."
Kaitlyn made full use of her last year at university combining her studies with being President of the Auckland Land Economy Society (ALES) which is the Property Student Association. She led a team of eight other committee members and was responsible for delivering academic, social, and networking events for property students. The team also ran the interfaculty sports competitions which required sourcing sponsorship as well as re-writing the Association's constitution for it to be more equitable.
When Kaitlyn finished her studies at the end of last year, she was snapped up as an Assistant Project Manager for The Building Intelligence Group.
"Through the many Keystone events I attended, I met and connected with many of the TBIG Team" said Kaitlyn.
"Talking with the TBIG team, I felt there was a real fit between our values. I'm so pleased to be working with them."
"I've been resourced onto two amazing projects at different stages of the development process which means I'm gaining so much valuable insight into my profession" said Kaitlyn. "I get to work both in the office and on-site with fantastic colleagues who answer all my never-ending questions.
"Kaitlyn is an asset to her project teams on both the Whangarei District Council Civic Centre project and the Tamora Lane townhouse project in Auckland," said Jamie Summers, Senior Project Manager, who works with Kaitlyn on several projects. "Her attention to detail, willingness to learn and bubbly personality makes her the perfect fit for the TBIG team here in Auckland. We're keen to mentor Kaitlyn through project experiences and professional training and development opportunities to help her develop her career."
The Building Intelligence Group has been a proud sponsor of Keystone Trust since 2014.
"We take every opportunity to share project experiences with students through meeting them on site tours and at networking occasions. To see such rich talent coming into our industry is exciting." says Linda Dodge, Head of Marketing for TBIG. "The Keystone Trust gives students a bright pathway into our industry through their valuable scholarships and mentoring."
"Applying for the Keystone scholarship was the most beneficial action I could have taken to develop my career prospects," said Kaitlyn. "My advice to any new Keystone student is, don't be afraid to ask a question, or for help and advice. You will get to meet so many helpful and experienced people that you can gain so much from if you just ask."