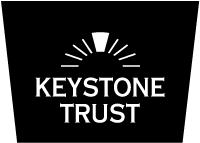 STUDY AWARDS - school leavers
We currently offer 7 Keystone Study Awards for high school students moving into tertiary study.
The Keystone Study Award is one of the most significant study grants available to property students, the award not only includes financial assistance of $5,000 per annum for a period of three years but also offers mentoring and networking opportunities that are an invaluable part of your learning experience.
Through being part of the Keystone family you will gain exposure through work experience opportunities, events and mentoring programmes, and get to know some of the best organisations in the sector The Study Awards are open to students intending to study a property related degree at any tertiary institution in New Zealand.
Please read the eligibility crietria and terms and conditions below, and then either complete the online application form or download a PDF form and courier/post to Keystone Trust. 
INFORMATION, ELIGIBILITY, TERMS AND CONDITIONS
KEYSTONE STUDY AWARDS 2018
ELIGIBILITY
Applicants must be intending to study a property related degree at any tertiary institution in New Zealand.
New Zealand citizen or permanent resident of New Zealand.
APPLICATION PROCEDURE
Applicants must meet the outlined eligibility criteria.
Applications must be completed by the Applicant on the prescribed form of application (either downloaded or electronically submitted via the Keystone Trust website), and submitted to Keystone by closing date.  Please note, when completing the application form on-line you will be unable to save and come back to the form.
The Applicant may be invited to attend an interview with the Keystone Trust's selection panel. The selection panel will then make a recommendation to the Trustees as to the successful applicant(s), the amount of the Scholarship and the terms and conditions of the Scholarship.
The Trustees will have the sole and unfettered discretion to grant the Scholarship, and will determine in their discretion the scholarship to be offered to any successful applicant, and the amount and period of each scholarship, and the terms and conditions applying to each scholarship.
Any enquiries should be made to sue@keystonetrust.org.nz or call 09 375 37453
You have the option to complete your Keystone Study Award application online or by downloading an application form and mailing it back to the Trust. Please ensure that all documents are complete and you have attached all relevant information requested. Incomplete applications will not be considered.
TERMS AND CONDITIONS
APPLICATIONS CLOSE 31st AUGUST
RECEIVING YOUR STUDY AWARD
The Keystone Study Awards are presented at our annual awards dinner. This is an evening where the industry comes together to celebrate the successes of the year and welcome our new Keystone Trust students into the family.
DOWNLOAD FILES
Keystone School Poster A4 Keystone Study Awards Flyer 2017 v2
2018 Keystone Study Application Form