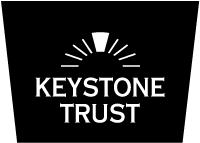 How we help
When you become a keystone student you will take your tertiary journey with the comfort of knowing that we will always be at your side. Your fellow students, alumni members, Trustees and our sponsor family are all there to help you along the way.
Networking
Keystone offers students a variety of opportunities to get to know the best brands in our industry, our sponsor family support us because they share the common goal of believing in giving back to the industry we are part of. You will be exposed to networking opportunities, not only with our sponsor organisations but also with fellow Keystone scholarship recipients and our alumni group.
Work placements
Your Keystone scholarship also includes the ability to apply for work placements though our sponsor companies. This will provide you with the practical guidance that will assist you in your field of study. Working alongside these leaders in the industry will give you the opportunity to learn about the sector and be exposed to how this industry works together.
Mentoring
A key part of the scholarship programme is the ability to connect with industry mentors. Through your tertiary years you will be assigned a number of mentors who will be there to enhance your learning experience.
The Wingman/Buddy Programme
As you start your Keystone journey you are not alone. All of our students are paired up with a fellow Keystone student and where possible that student will be studying the same qualification or at the same tertiary organisation. In your first year you will also be assigned a Wingman. This is a programme run by our alumni to support our students in their first year of study. Through these programmes you will be able to successfully navigate you're through your tertiary studies.
Meet our students
Every year the Trust meets to select seven young people that we will work with during their tertiary years and beyond.
Since we began in 1994 we have awarded over 100 Scholarships. Our students are part of one of the best programmes around and are recognised as the future property leaders of our industry. Working with our partners who walk alongside these great individuals means they rub shoulders with some of the best names in the industry.
working with sponsors
"The networking opportunities available through Keystone have allowed me to be active and get noticed, by getting my name out there in the industry. This has also allowed me to get to know some of the leaders of the industry on a personal level."  …more
MEET NAOMI
"Development in all the major cities across New Zealand is occurring and I am sure that I will be able to make my mark over the next few years" …more
MEET ALYSHA
"I definitely think I would have been overwhelmed with the transition between School and University, if it had not been for the support of the Keystone family, particularly my buddy, who really helped me settle into University."  ...more
MEET JAMES
Working with our sponsors
Keystone offer study awards and scholarships like no other, that allow you to gain hands-on, industry work experience with our sponsors. Whether it be summer work, part-time alongside your degree or a graduate role we strive to place students with best-suited sponsors to maximize the benefit to both their learning and the sponsors experience.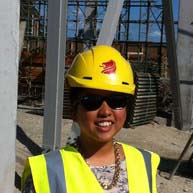 Maria's Story
Work experience with Xigo
"My summer has been amazing! It has been all work and funnily enough, all play too!"
Read Maria's story...
"Xigo is such an amazing team. From day one Gerard Krishnan and David Wilkie have been looking after me so well, making sure I am clear with what is being asked of me, aware of my needs and abilities and allowing me to help them on so many diverse projects! They have also exposed me to so many aspects of construction management – from site visits, to helping put a tender together, to calculating dimensions on a tunnel. I have experienced project management in several environments: in transportation infrastructure, tunnels, retail to name a few. No project has been the same so every day is slightly different. It has made me realize how much planning, co-ordination and communication goes into all phases of any project and has given me a new appreciation for New Zealand infrastructure. I can't look at a building or stretch of road the same way now.
The Xigo team are a very dynamic group and I am very lucky and happy to be a part of it. We even have a scheduled paintball event coming up which will be fun!
Looking into 2016 I cannot help feel a thrill of excitement! This will be my final year in my Civil Engineering studies and a whole new adventure in project management awaits at the end of the year! I am excited to start my uni studies and apply what I have learnt during my internship to my studies and vice versa. I plan to keep in touch with Xigo throughout the year and lend them a hand should they need it."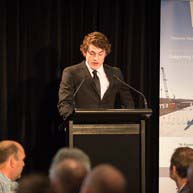 Mitch's Story
Work experience with Leighs Construction
"I've spent my holidays working for Leighs Construction. In the 11 weeks I was there I was able to experience three different sites, including KM Surgical, Mt. Pleasant Community Centre and Waterman Pl. Retail Centre. Getting the job alone was a huge relief and took the stress off of my shoulders for finding practical work required to complete me degree, so the trust has really helped me there."
Read Mitch's story...
"I met Anthony and Paul at the Christchurch Sponsors dinner and the Rugby Lunch. I would have to say the most valuable learning I have had from this summer is construction from a practical point of view. A big impact in the design from an engineering perspective is whether a project can be efficiently and safely constructed, something that may not be initially considered when sitting behind a desk designing a building. I hope to take a lot of small things from my summer work to use later in my career, such as an appreciation for the person who has to dry pack grout between steel nodes and the concrete foundation for hours on end.
The number of experienced people I got to work with was incredible, each with their own tips and opinions on how to do everyday tasks and as well on my future in engineering. Chances are I will probably run into a few of these people further down my career as well, so it's always nice to know a few faces. I would have to say this work helped to improve my communication skills and how to show team work in a working scenario. It's always exciting to take what you've learnt at university all year and actually be able to use a few things in a practical application.
I would have to say the Mt. Pleasant Community Centre was quite an exciting site to work on, having been a very unique design. It's said that this project is likely to be award winning so it's definitely worth a look at (especially if you like triangles). The level of engineering in this design is immediately obvious. Unique designs are something I hope to work with in the future, clearly alongside a very clever architect in this case."